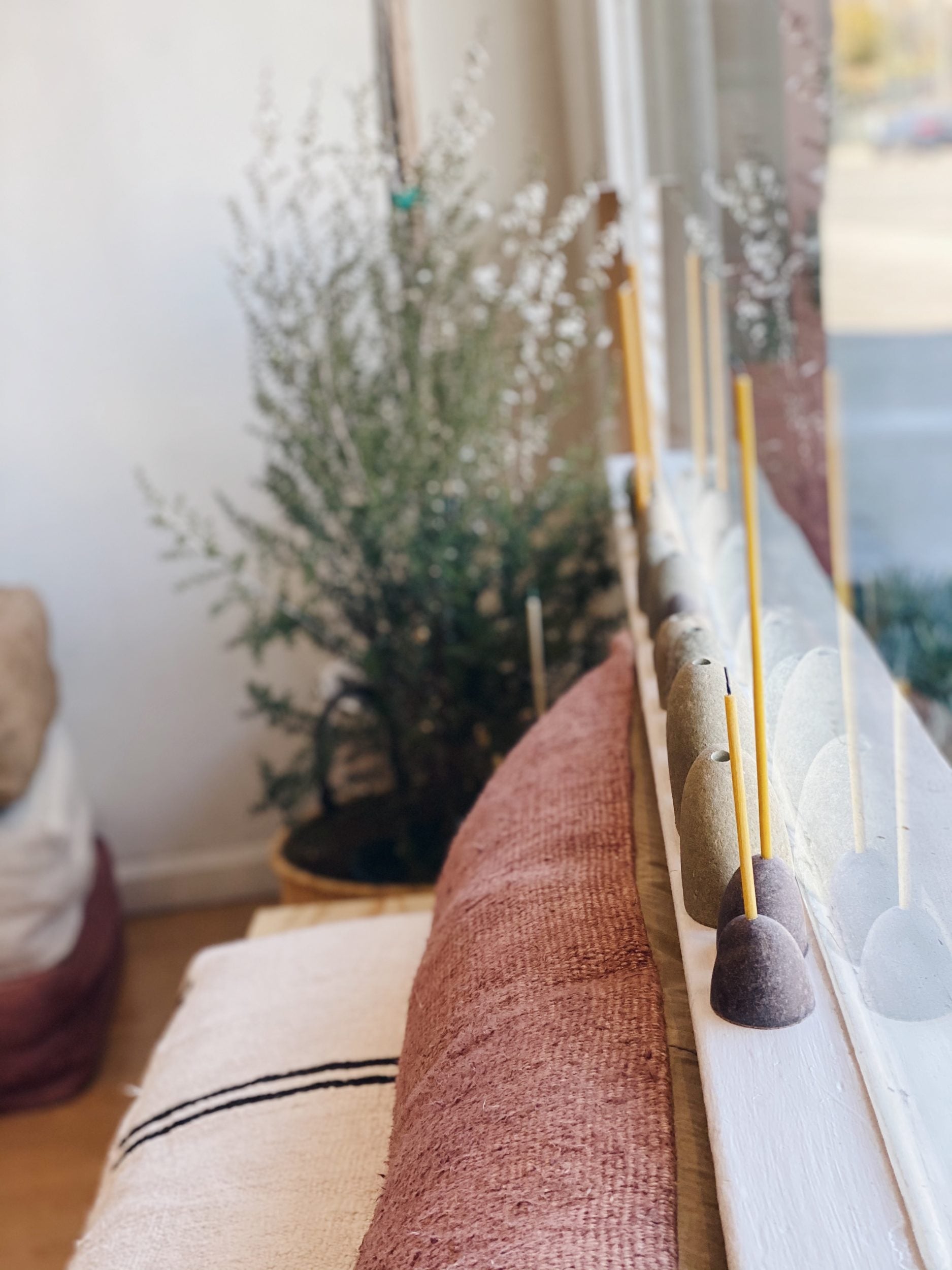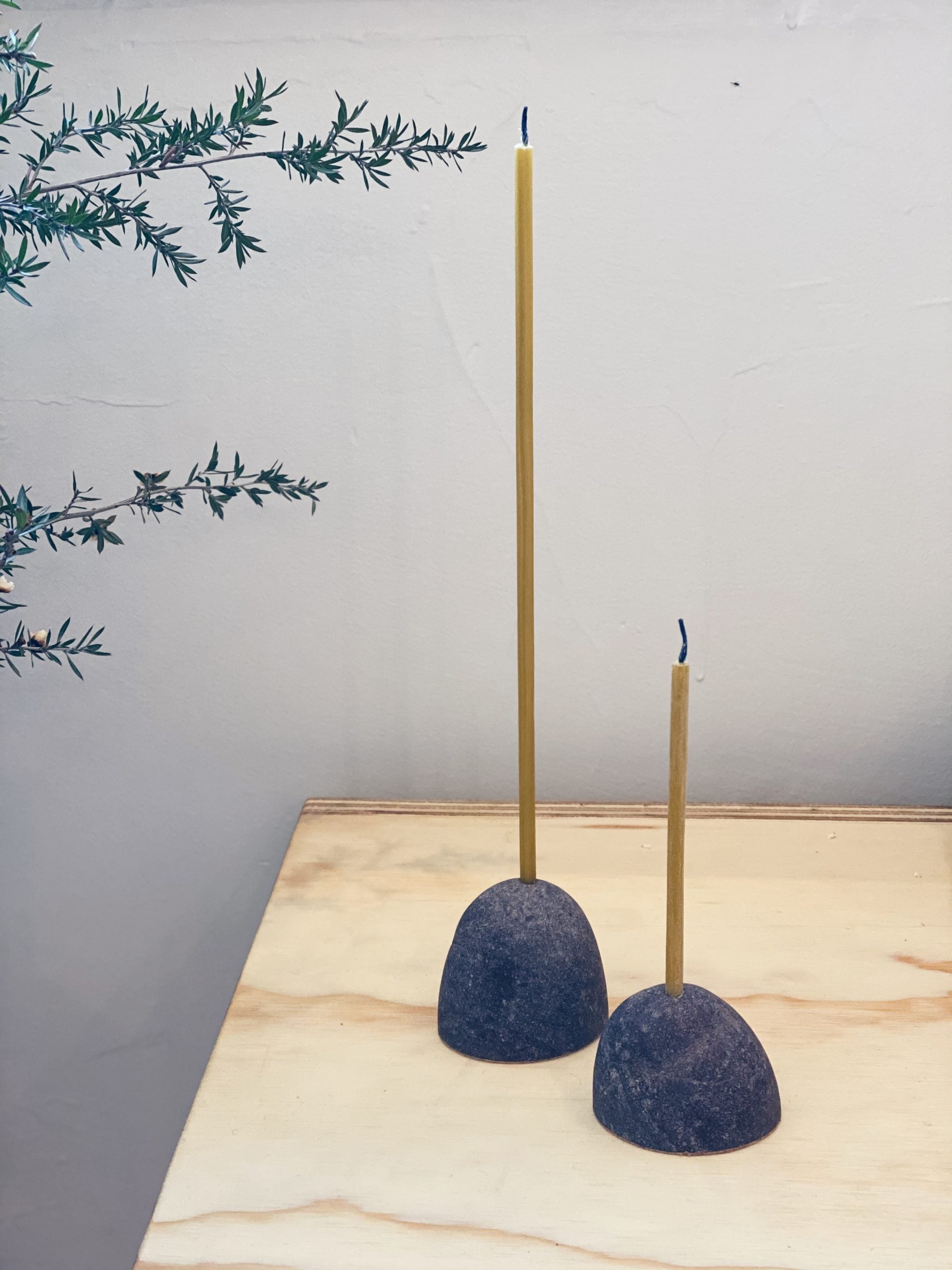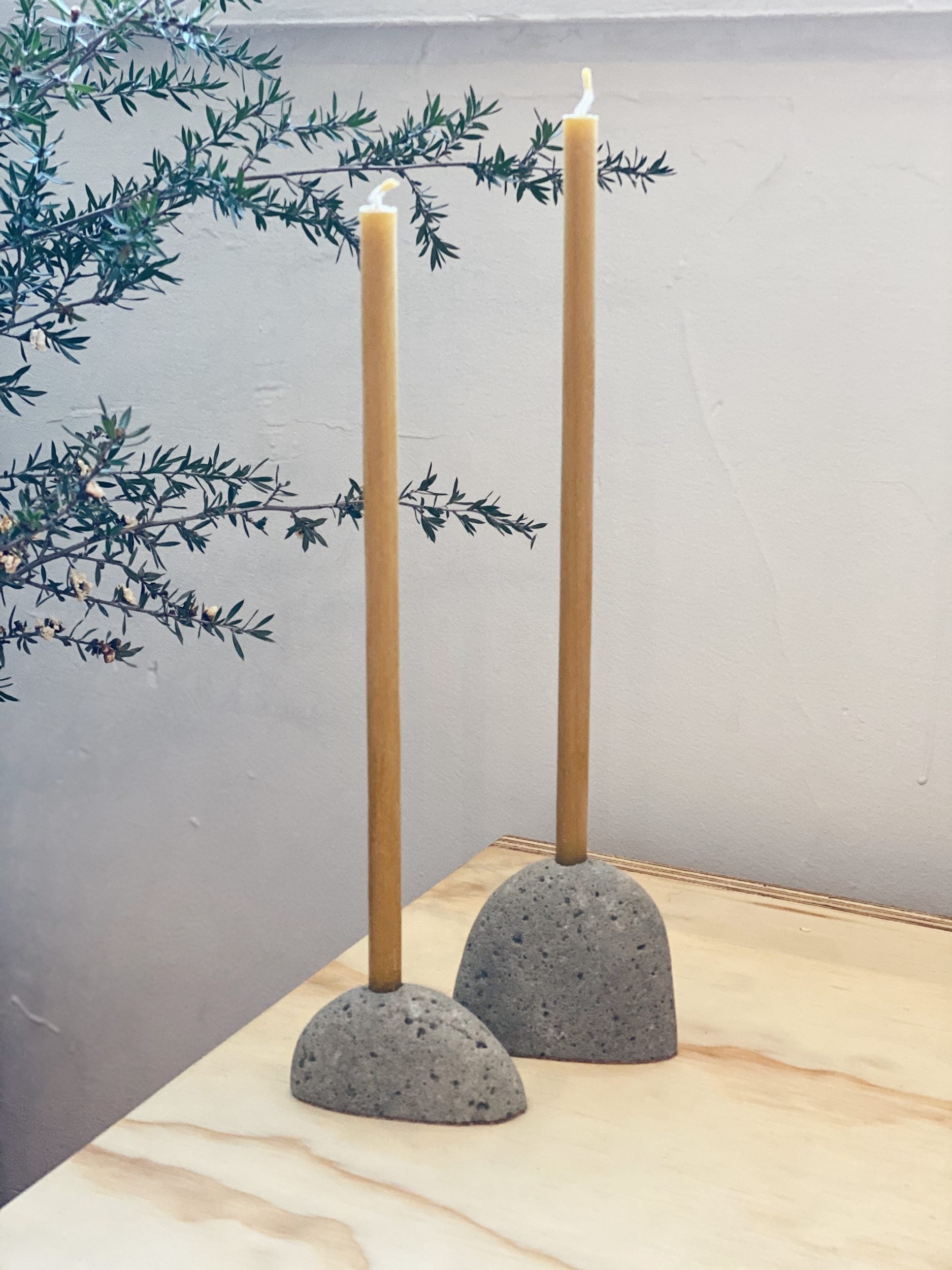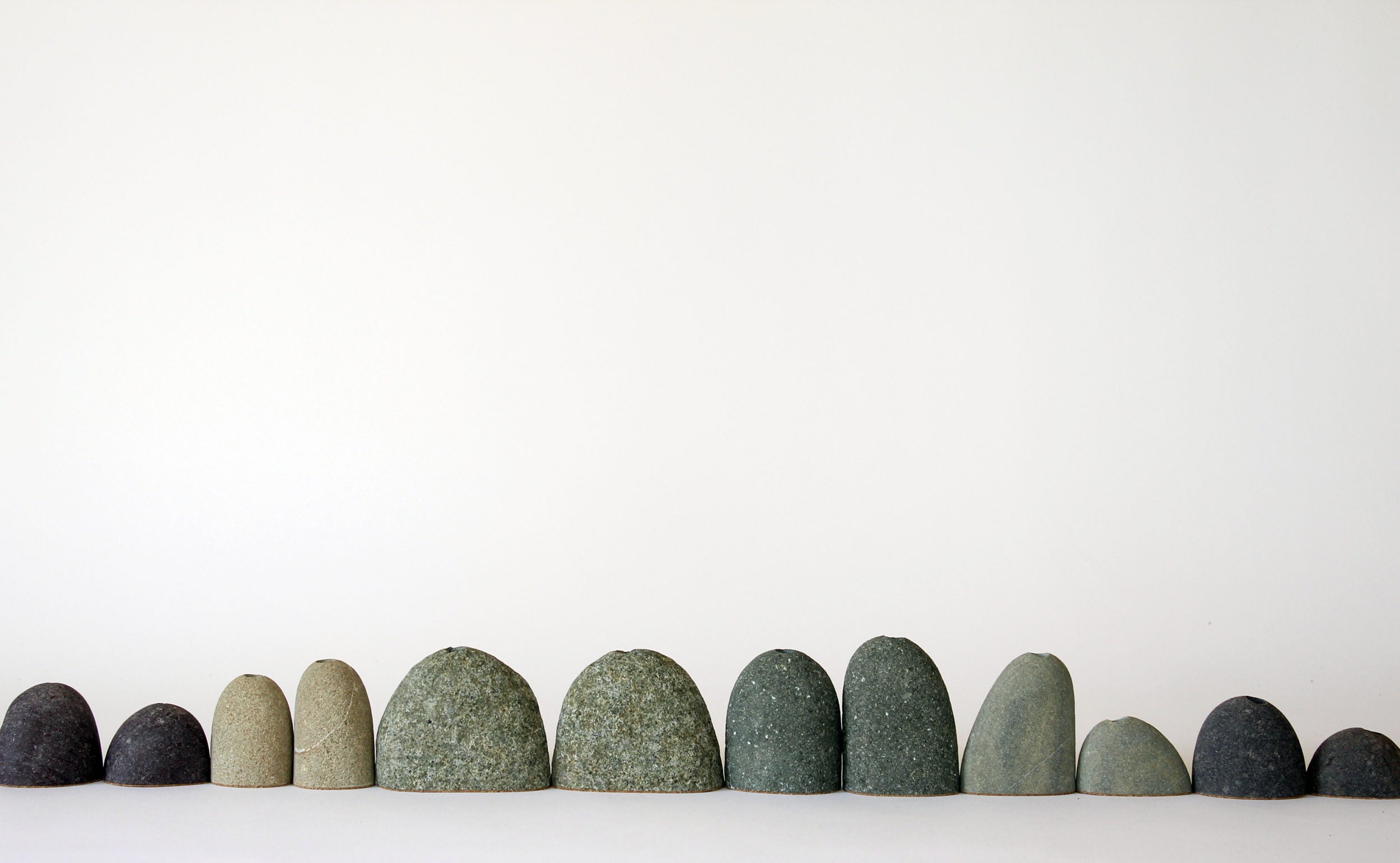 Natural Stone Candle Holders
We love these natural stone candle holders made by LA artist, Bob Dornberger.
Each pair is unique.  Surprise is part of the charm.
Sold by the pair – One pair of holders made from a single stone is split in half.
Each stone has a cork base to protect the surface you set it on.
10mm or 3/8" hole fit our Dinner Candles
5mm hole fit our Slim and Birthday Candles