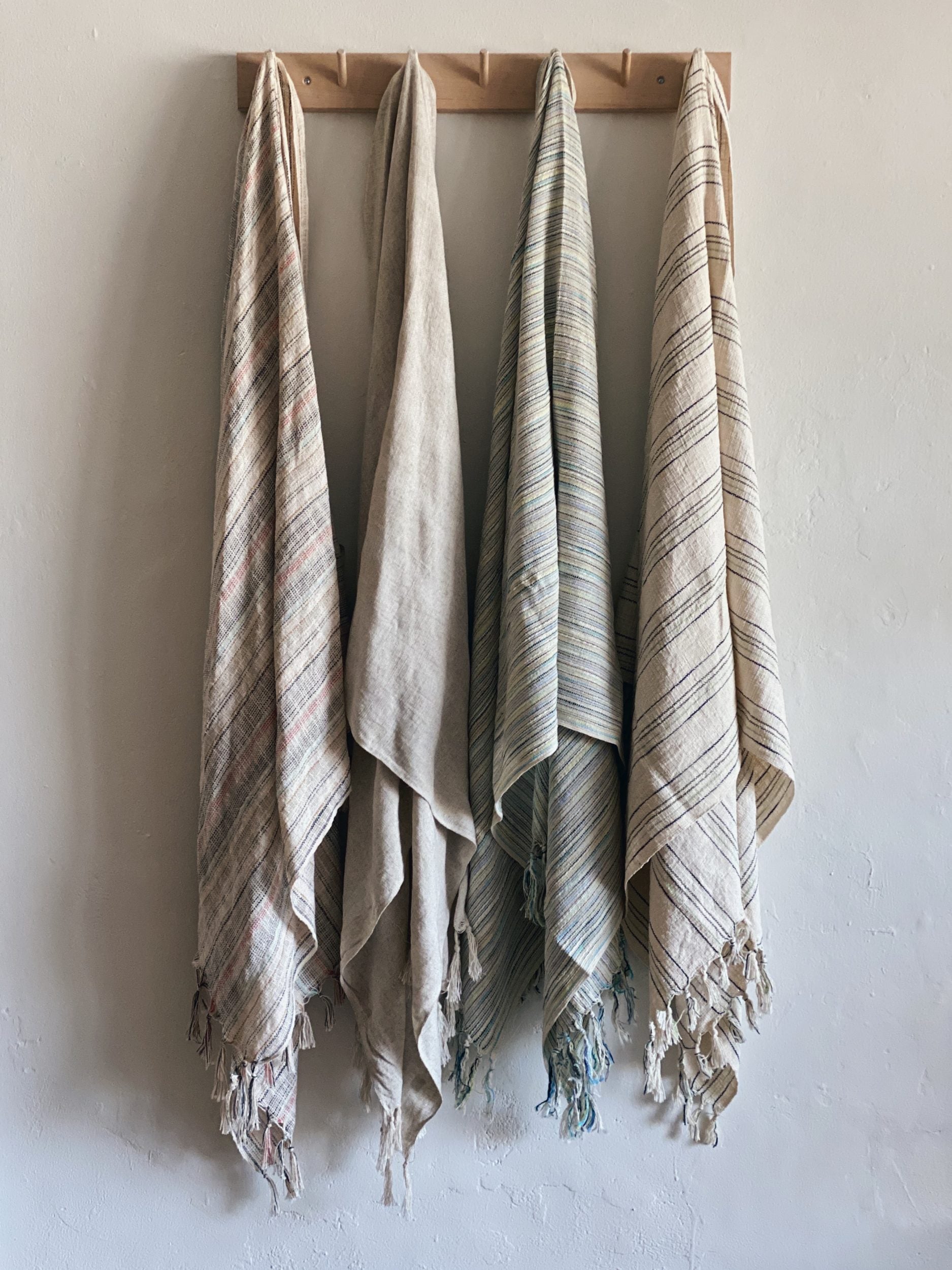 Ocean Textured Cotton Peshtemal
These Turkish cotton peshtemals are hand woven from a combination of thick raw and thinner colorful natural Turkish cotton threads on antique looms.  They have a bit of a more "open weave" that tightens the more you wash them.  These towels are a medium weight, and have a different feel from the linen or lighter weight cotton peshtemals.
Perfect as a bath, pool or beach towel, light weight throw or even a scarf.  These also make great table cloths/runners.
35″ x 72″
Natural Turkish cotton.
All colors are dyed using low-impact OEKO-ceritified dyes.
Sizing is approximate as each are individually loomed.
Cold wash on delicate. Hang Dry.