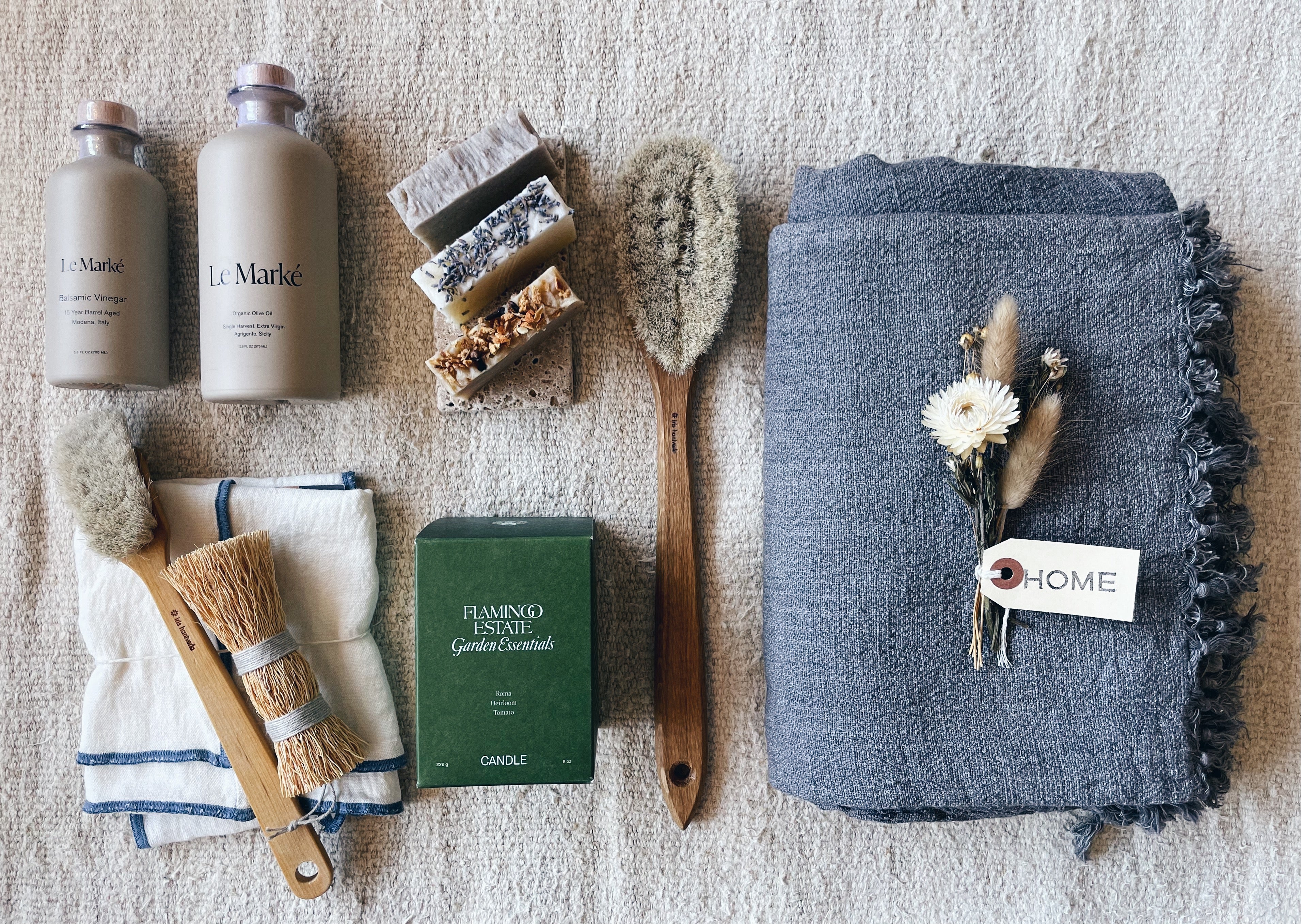 Artisan Made & Sustainable
We believe the perfect gift is one that reflects your thoughtfulness and values.
Each gift we curate features items crafted by artisans with the utmost care and attention to detail. Not only does this support connection and community, but it also ensures that every gift you purchase from us is unique and special.
Our commitment to sourcing from local and global artisans who pour their hearts and souls into every piece they create is what sets us apart from other gifting services.
We are committed to eco-friendly and sustainable practices in our sourcing and production processes so that every product we offer is good for the planet, the people who make it, and the people who receive it.
Personalized & Full Service
We understand that finding the perfect gift can be a daunting task, especially when you're looking for something that is unique and meaningful.
This is why we work closely with you to understand your vision and help you select the perfect items to create a gift that reflects your recipient's personality and interests.
Our personalized gifting service allows you to customize every aspect of your gift, from the items included to the presentation and packaging.
Whether you're looking for a sentimental keepsake for a loved one, a kind gesture for a small group, or hundreds of gifts for friends and colleagues, we've got you covered.