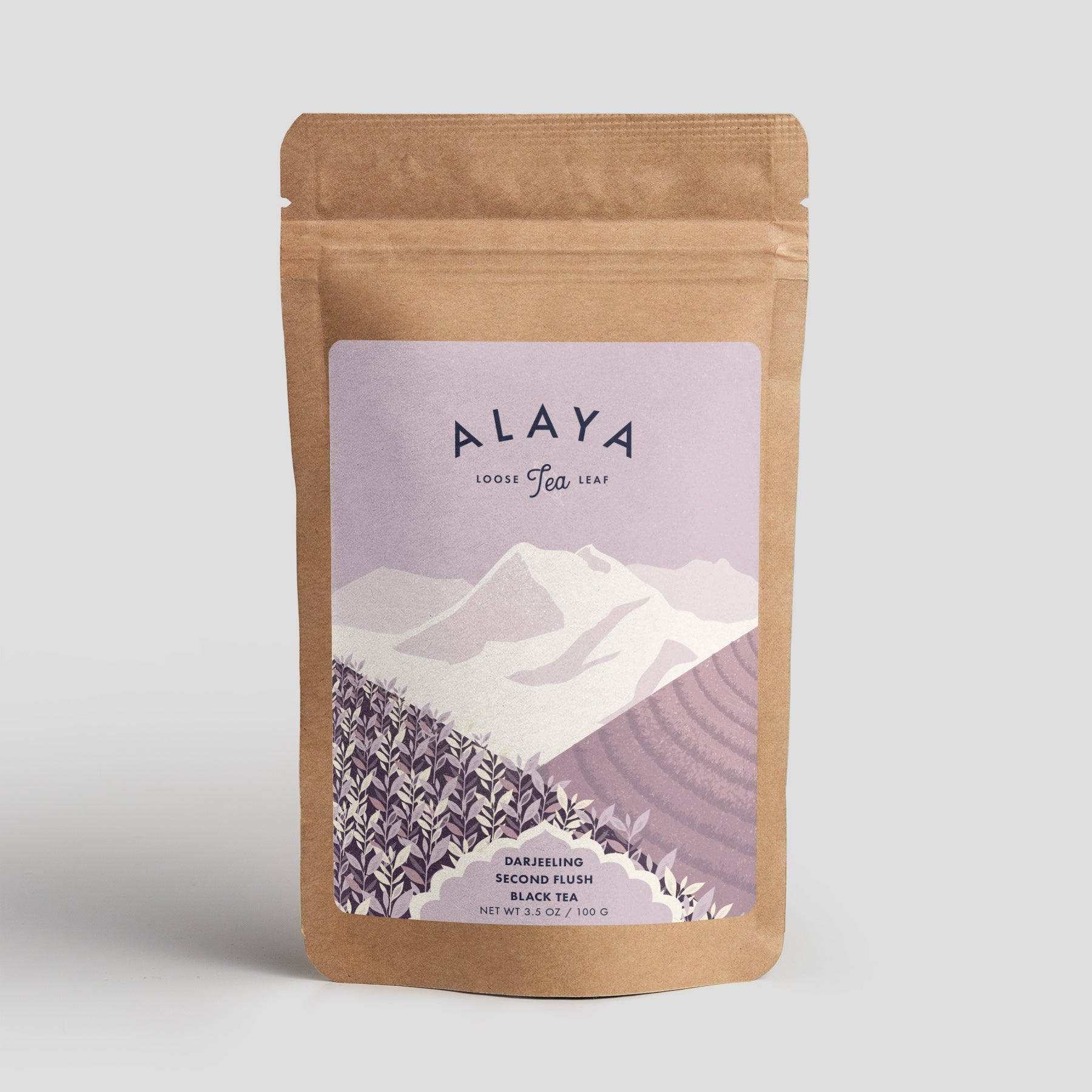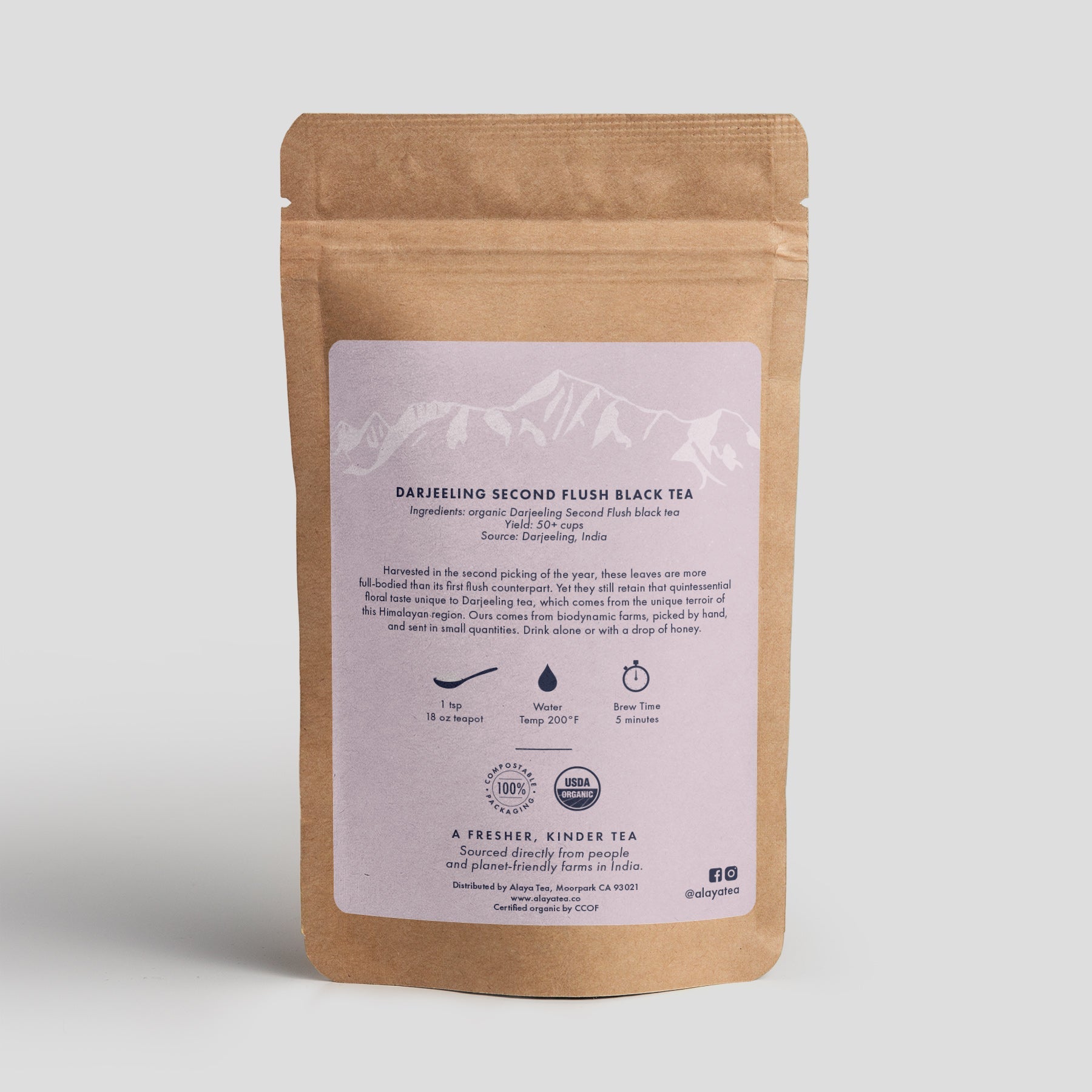 Darjeeling Second Flush Black Tea
Harvested in the second picking of the year, Alaya Darjeeling Second Flush tea leaves are more full-bodied than its First Flush counterpart. Yet they still retain that quintessential floral taste unique to Darjeeling tea, which comes from the unique terroir of this Himalayan region. Darjeeling teas are not as robust as those from Assam, which are typically used for masala chai. Also great iced, with a slice of orange.
- Certified organic and biodynamic
- 100 grams: Yields 50+ cups of tea
- 100% compostable packaging, including the label and zipper
ALAYA'S DARJEELING SECOND FLUSH BREW GUIDE

METHOD: Teapot
QUANTITY: 1 heaped teaspoon
CUPS: 3 cups
BREW TIME: 3 minutes
CAFFEINE QUOTIENT: Approximately 50mg per 8 oz cup

STEPS:

1) Heat 3 cups of filtered water to approximately 175 degrees Farenheit (below boiling temperature)

2) Add 1 teaspoon of Darjeeling Second Flush leaves (approximately 2.5 grams) into teapot. Pour hot water over leaves.

3) Steep for 4-5 minutes, then remove strainer if teapot has one, or use hand held strainer to pour tea into your cup.

4) Add a drop of honey if you wish.

5) For iced version: Add sliced oranges while the tea is still hot, and place in fridge for 2-3 hours to chill tea.

6) Steep again: Darjeeling Second Flush tea can be steeped twice. Steep the second time for approximately 5 minutes.