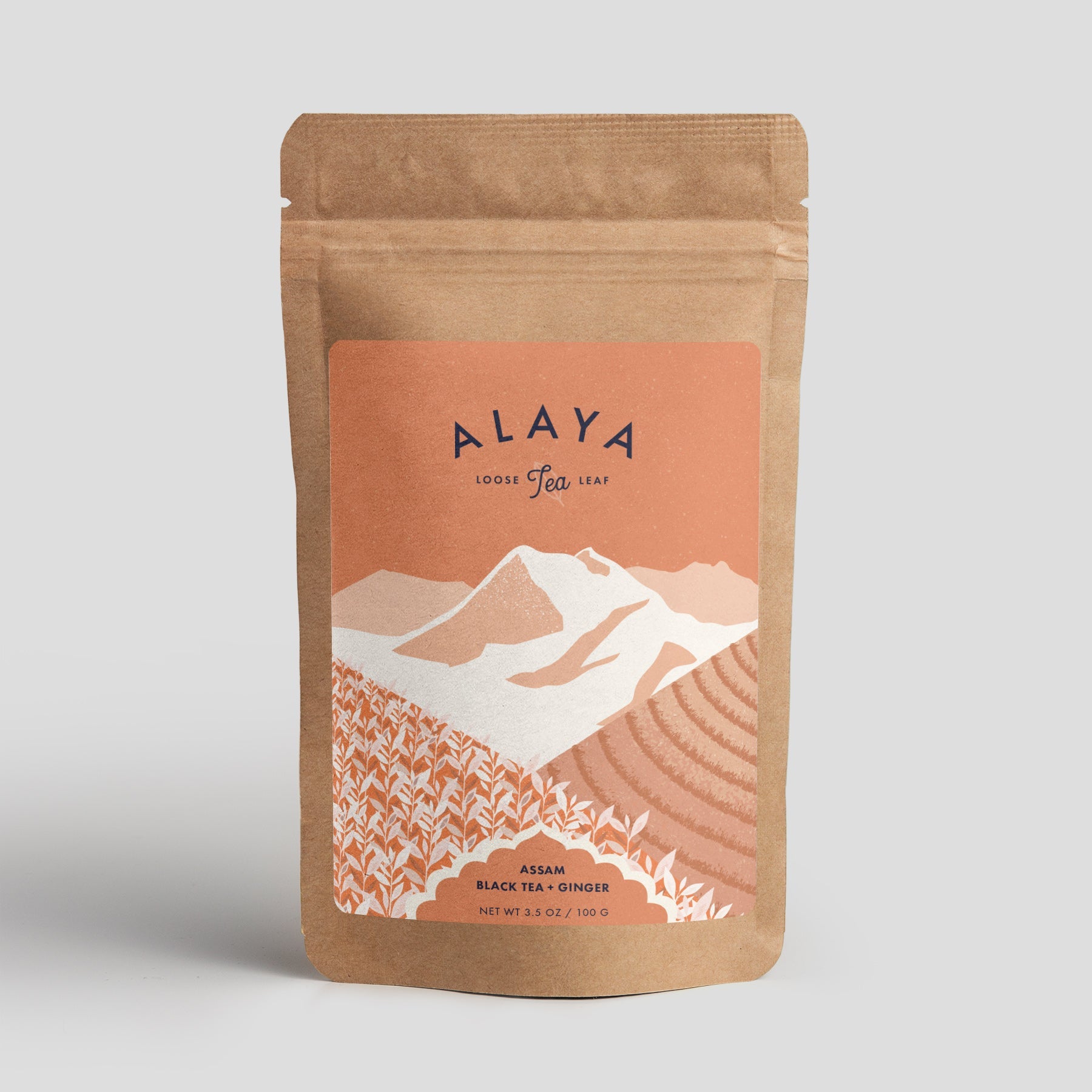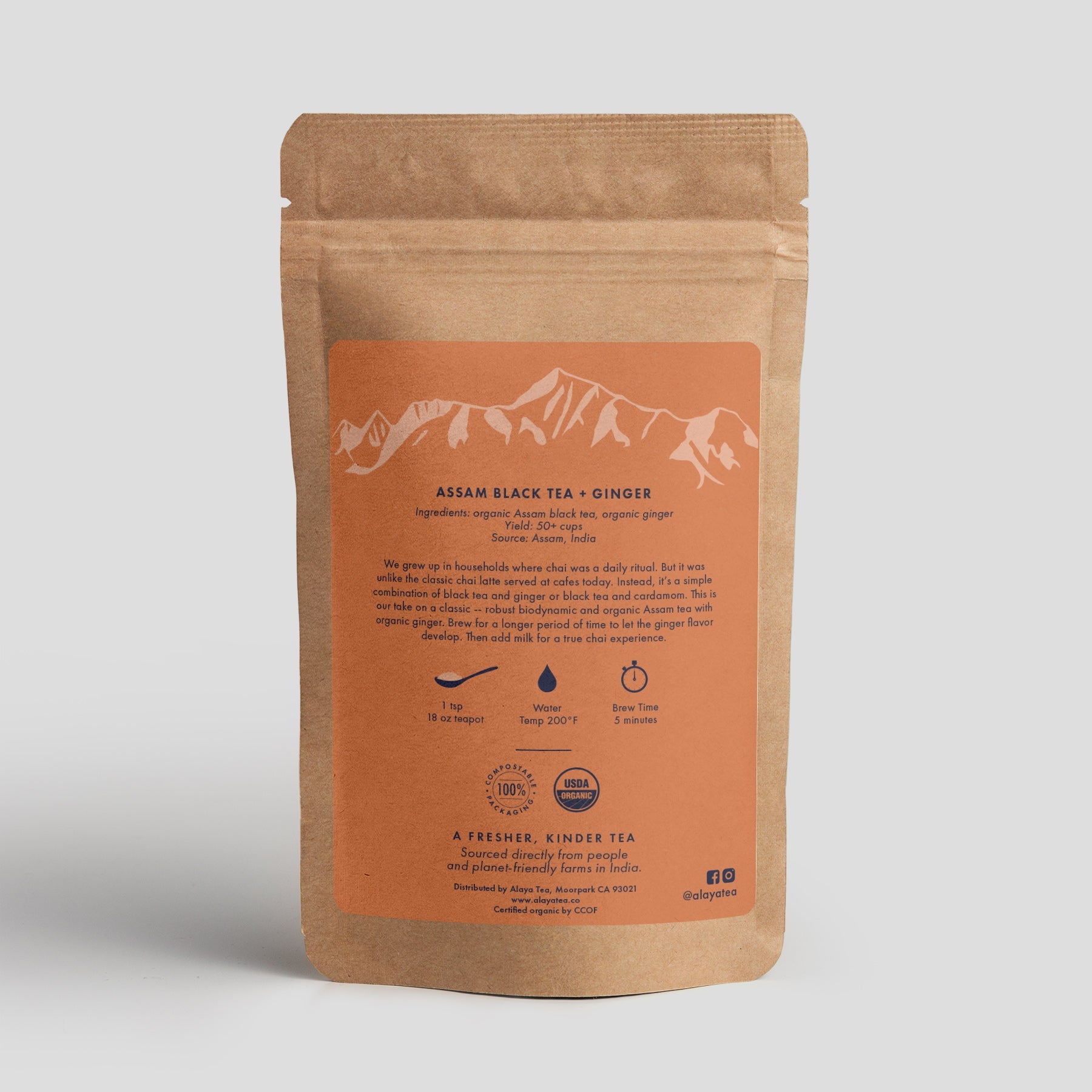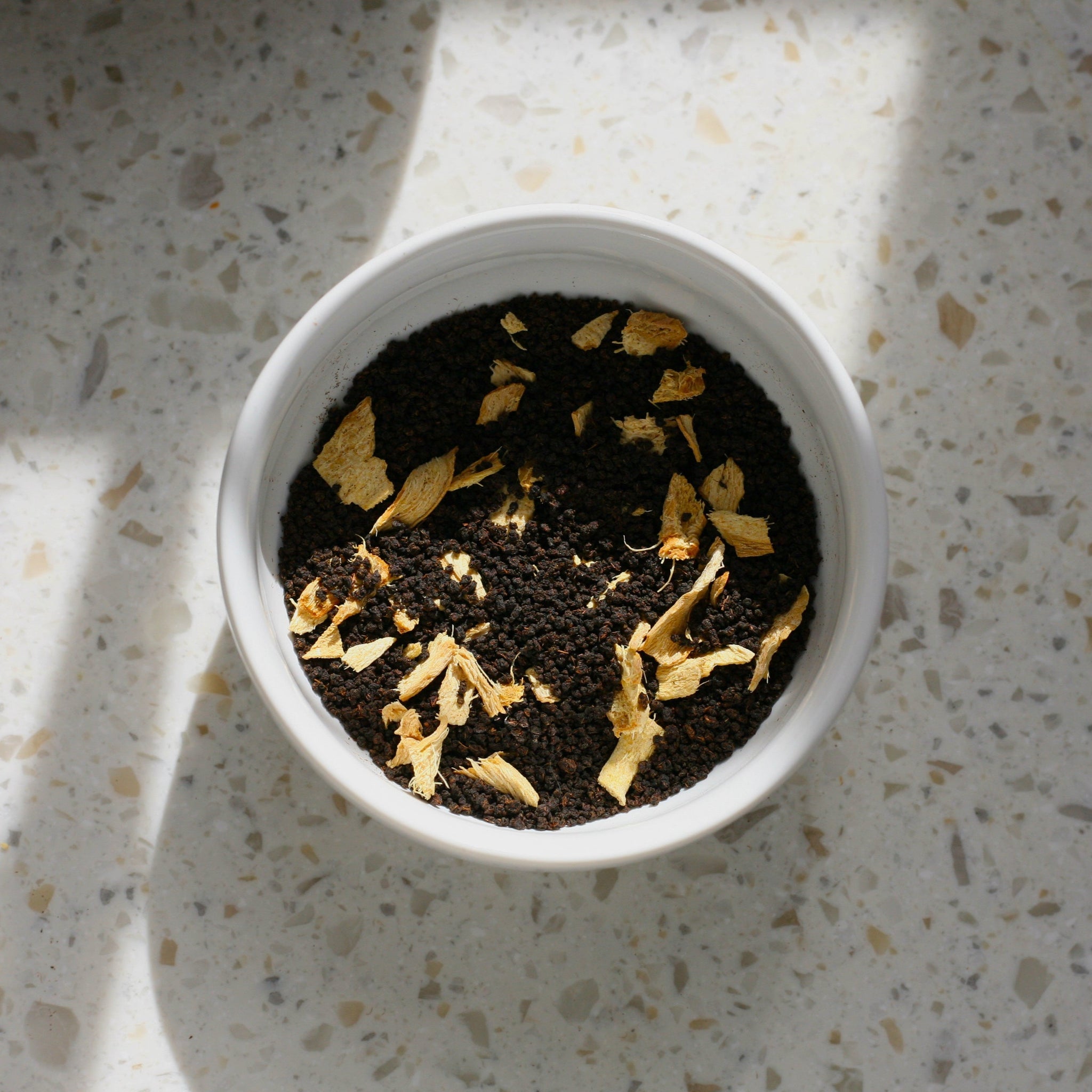 Esha Chhabra and Smita Satiani grew up in households where chai was a daily ritual, however it was unlike the chai latte served at cafes today. Instead, it's a simple combination of black tea and ginger or black tea and cardamom. This is Alaya's take on a classic -- a robust, biodynamic CTC (Crush Tear Curl) Assam black tea blended with organic ginger that is grown in the gardens of the women who pluck our tea. 
- Certified organic and biodynamic
- 100 grams: Yields 50+ cups of tea
- 100% compostable packaging, including the label and zipper
ALAYA'S 5 MINUTE MASALA CHAI RECIPE
Time: 5 minutes
Yield: 3 cups of chai

DIRECTIONS:

Step 1: Boil water

Bring 4 cups water to a boil in a medium-sized pot. Tip: hard water can make tea taste overly bitter. If you can, use purified or filtered water for your chai.

Step 2: Add spices
Add three cardamom pods, crushed. Add optional cloves, crushed and/or cinnamon stick.
Step 3: Add Assam Black + Ginger
Add 2 heaped teaspoons of Assam Black Tea + Ginger to pot, and stir. Let tea steep for 3-4 minutes.
Step 4: Add milk
Add one cup milk (whole milk or oat milk works well), and an optional 1-2 teaspoons sugar, depending on your preference of sweetener. 
Step 5: Simmer, strain and enjoy
Let chai simmer and froth for another two minutes, then strain out the tea leaves and spices and pour into a cup. Enjoy with a salty or sweet snack (our favorites include cardamom cookies or pakoras)  
Step 6: Brew another cup
Want another cup? Our tea leaves are strong enough to brew a second cup. Simply add water, milk and sugar to the existing brewed tea leaves and spices, and repeat from step five.