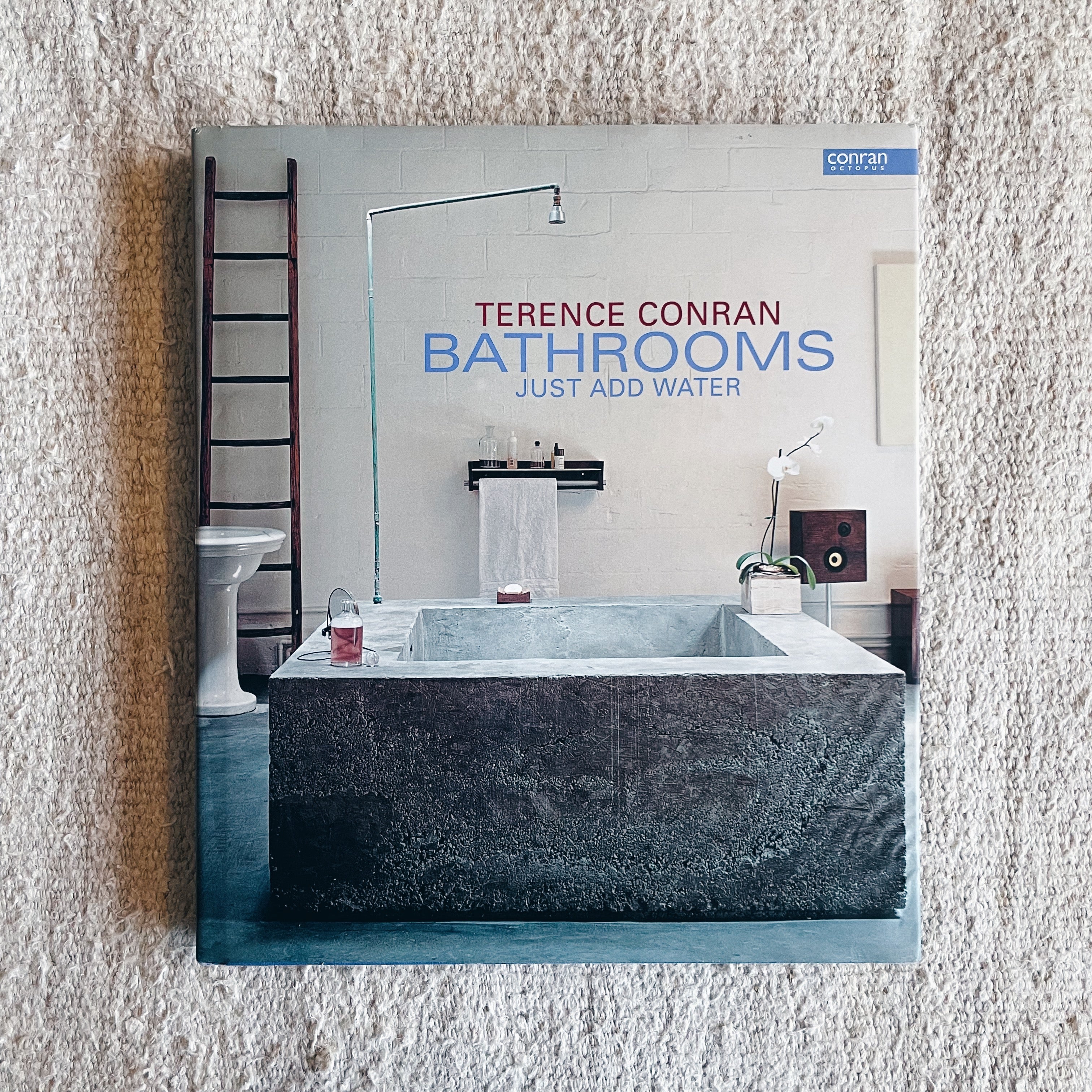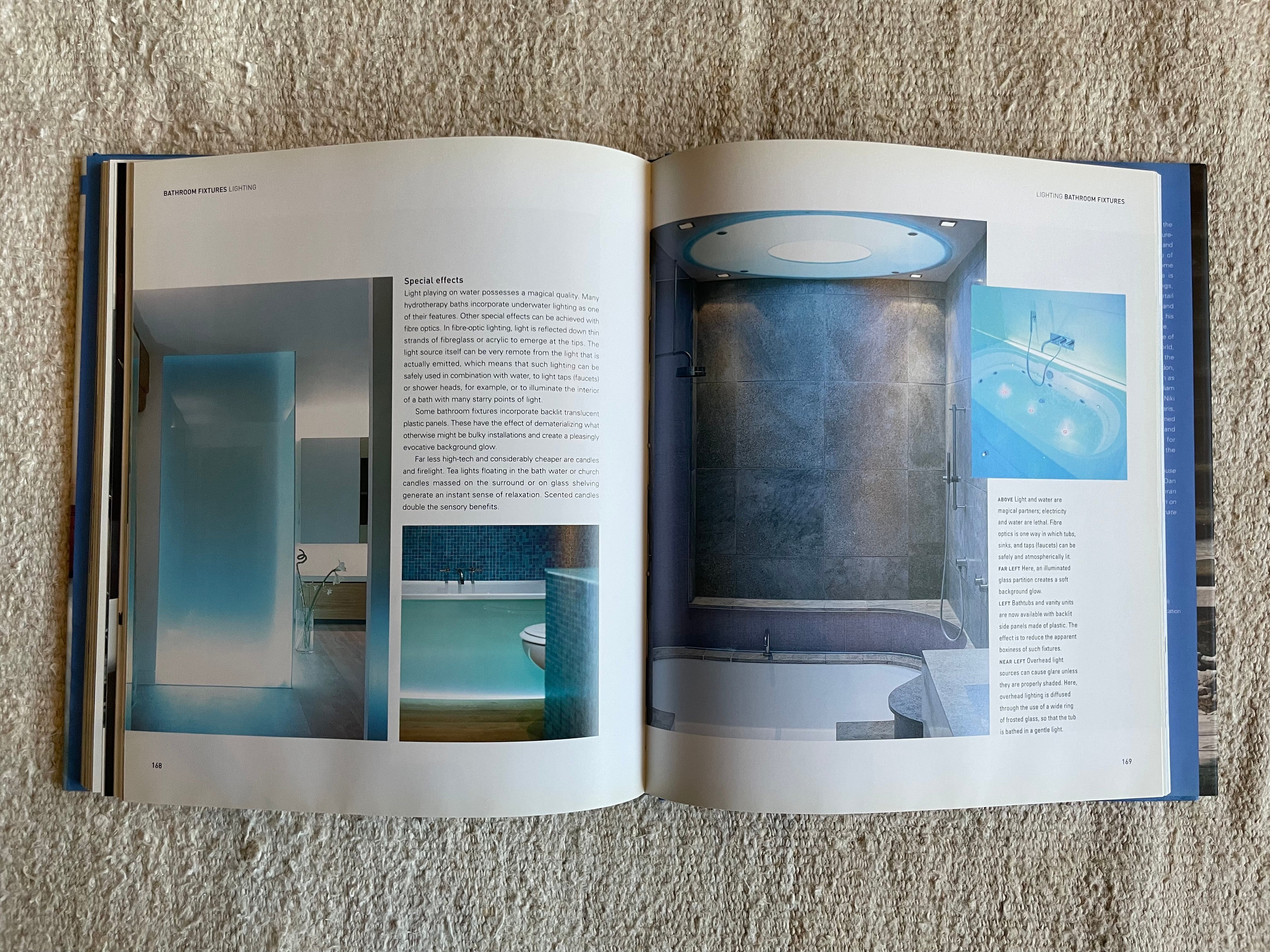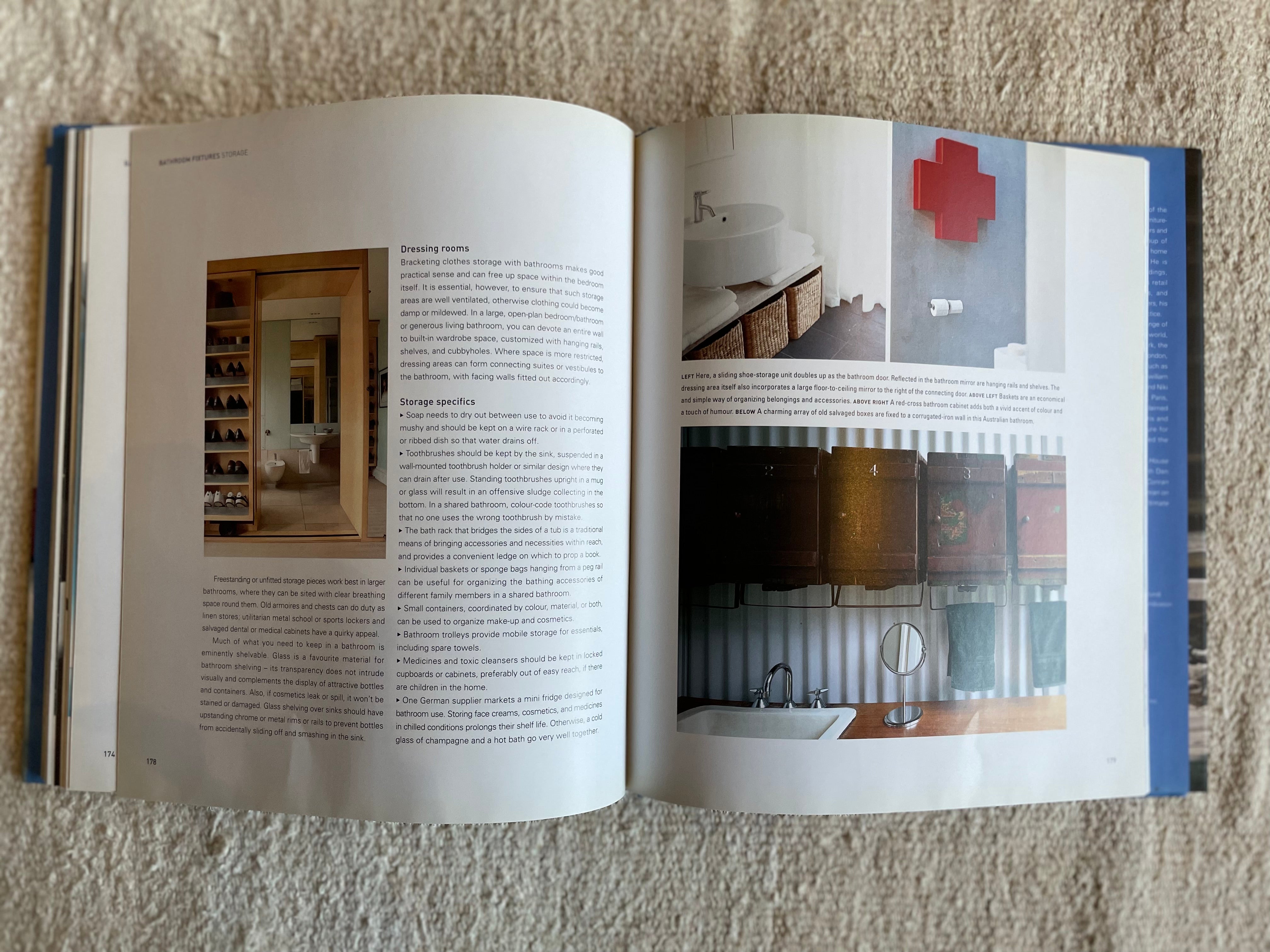 Bathrooms: Just Add Water
In this comprehensive guide, Terence Conran discusses the expanding role of the bathroom as the ultimate refuge from the stresses of everyday life. There is a full range of options provided for bathroom planning, design and decoration, with a directory of fittings, fixtures and materials.

Author - Terence Conran
Originally Published in 2006
Hardcover

Please note - This is a vintage book which means it is not brand new.  It is in very good vintage condition, however has some evidence of use and wear.