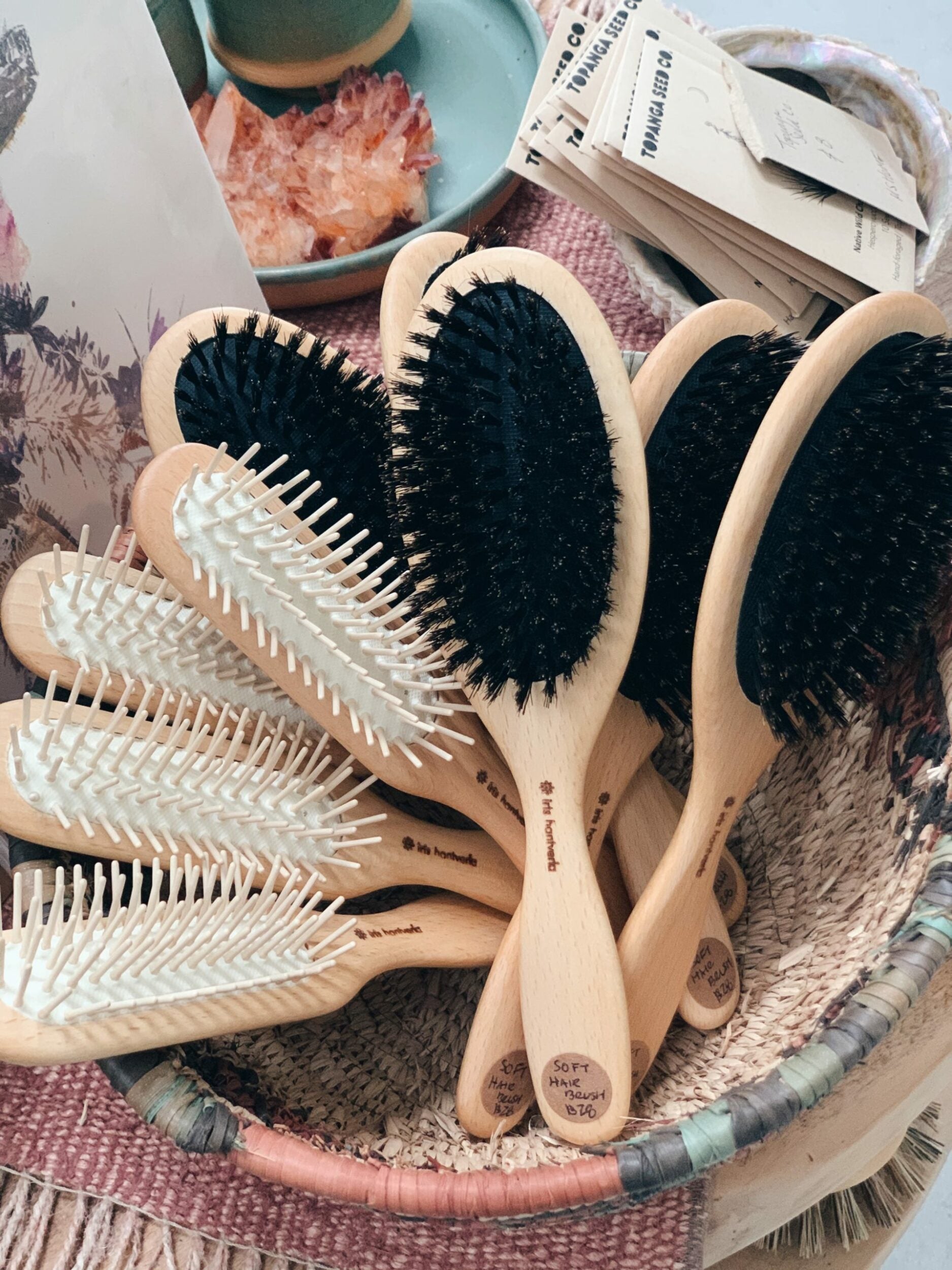 A beautiful hair brush made from beech wood, wild boar bristle and a natural rubber cushion.
The soft bristles are very gentle on the hair, and transport your hair's natural oils from the scalp into the hair lengths.  This makes the hair soft and smooth, and gives a natural shine and luster.
This brush is suitable for all hair types. 
9″ x 2.3″ x 1.5″
Designed by Iris Hantverk.
Made in Sweden.