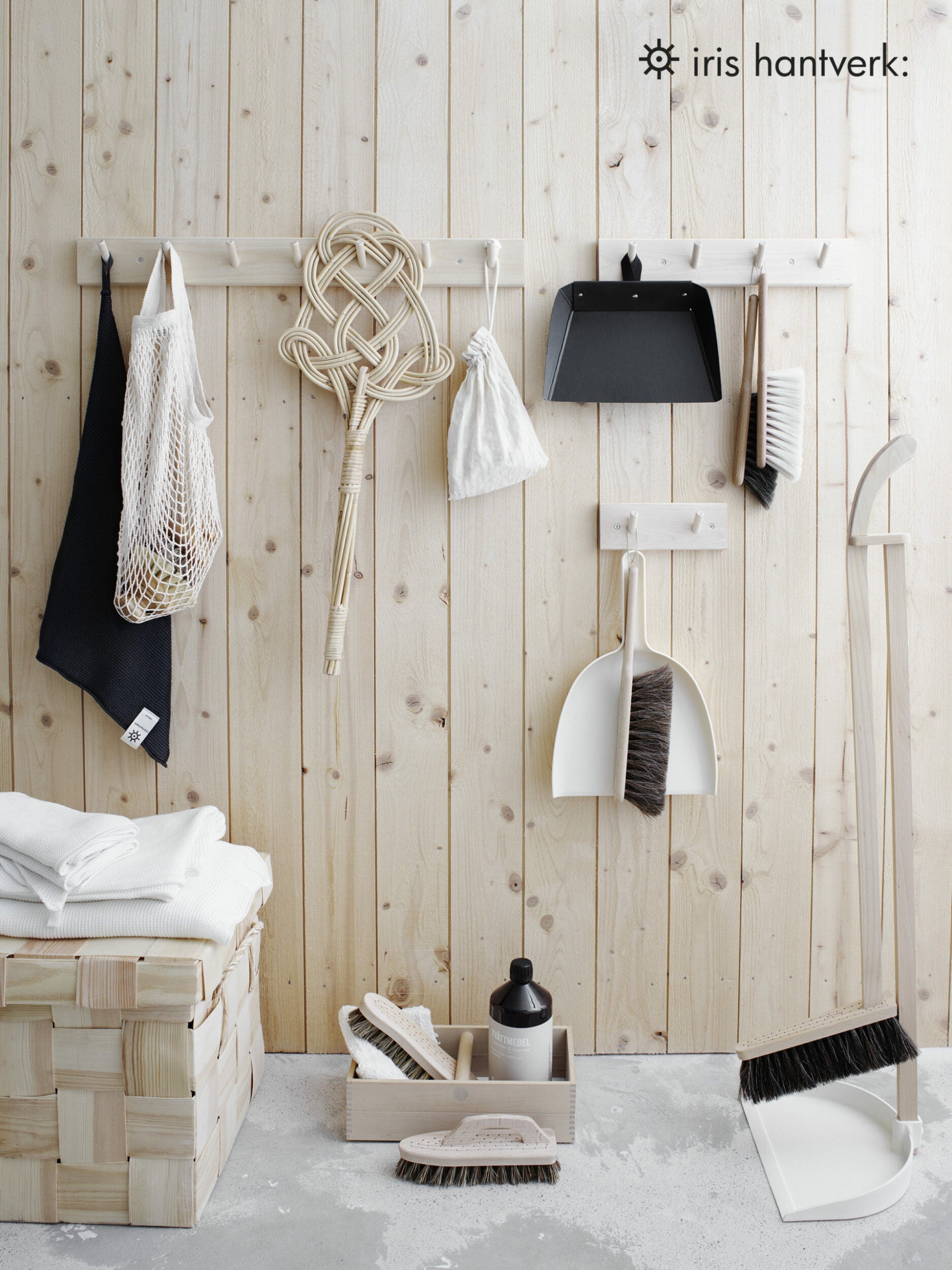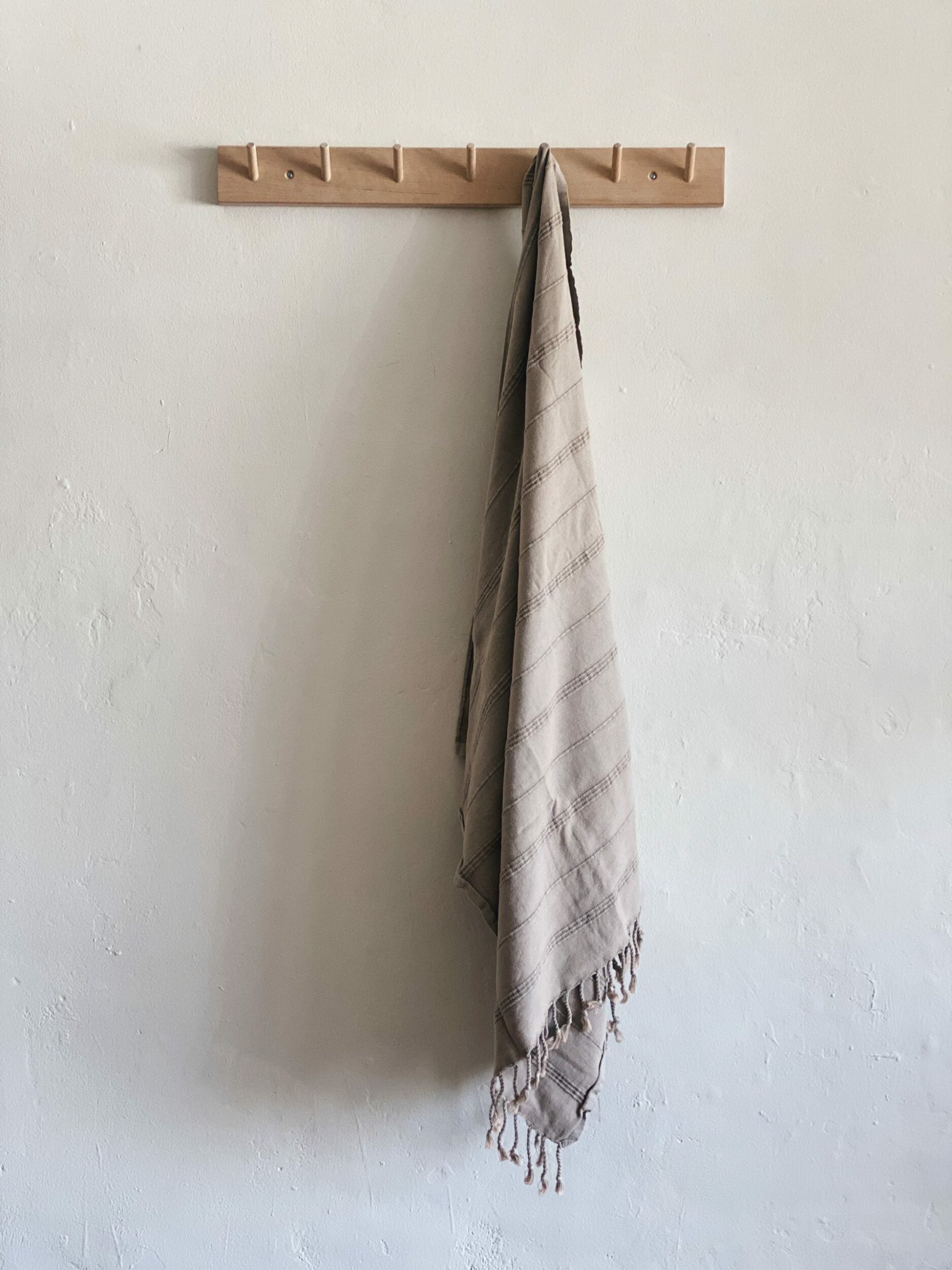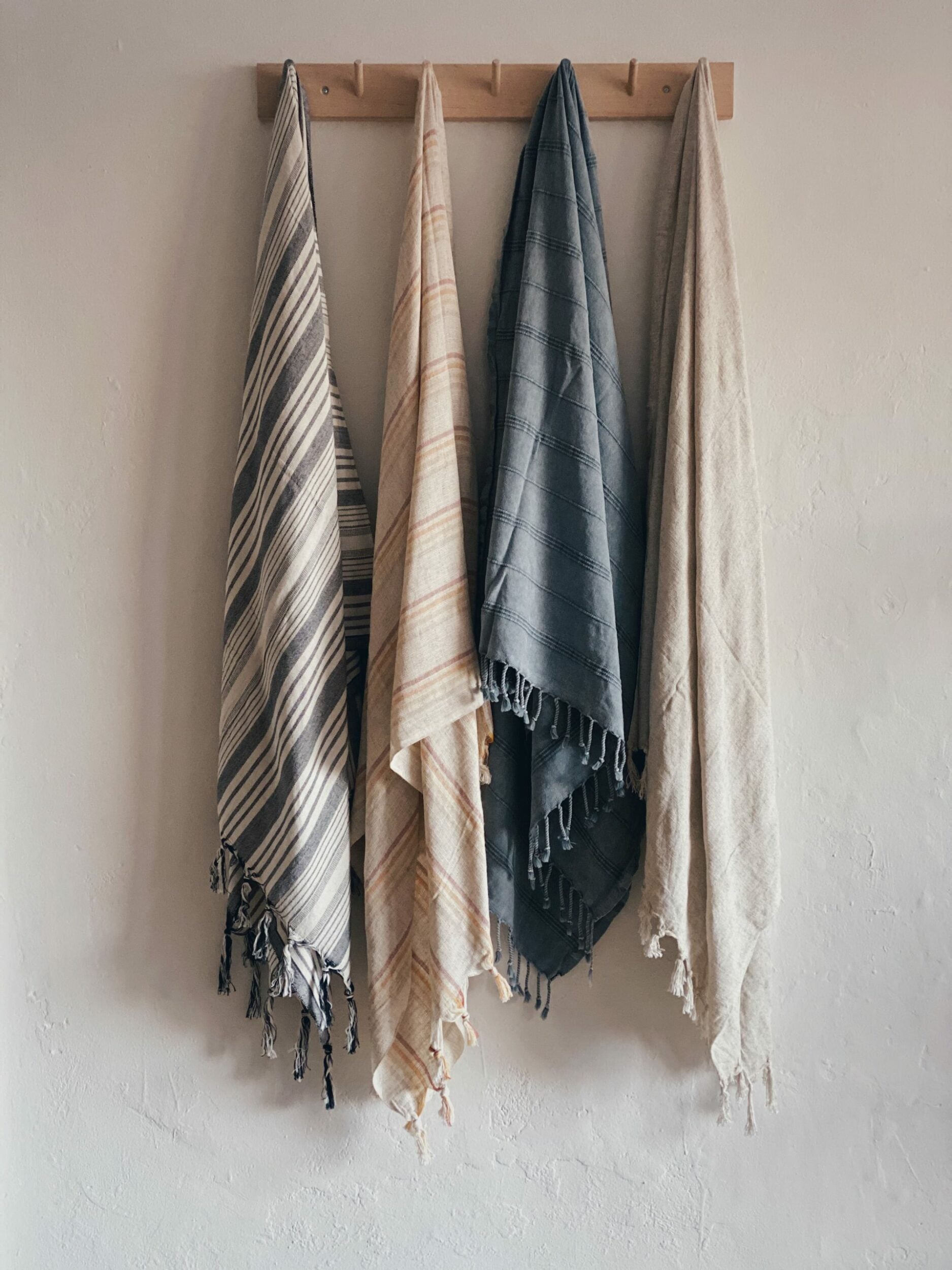 Versatile rack with seven hooks made from untreated birch wood which allows you to oil, stain or paint it. This rack can be used in the kitchen, bathroom, entry, hall… anywhere you find it useful.  The distance between the hooks is equal even when adding additional racks.  This allows one to be build it to the desired length.
26.5″ long x 3″ high
Designed by Iris Hantverk.
Made in Sweden.