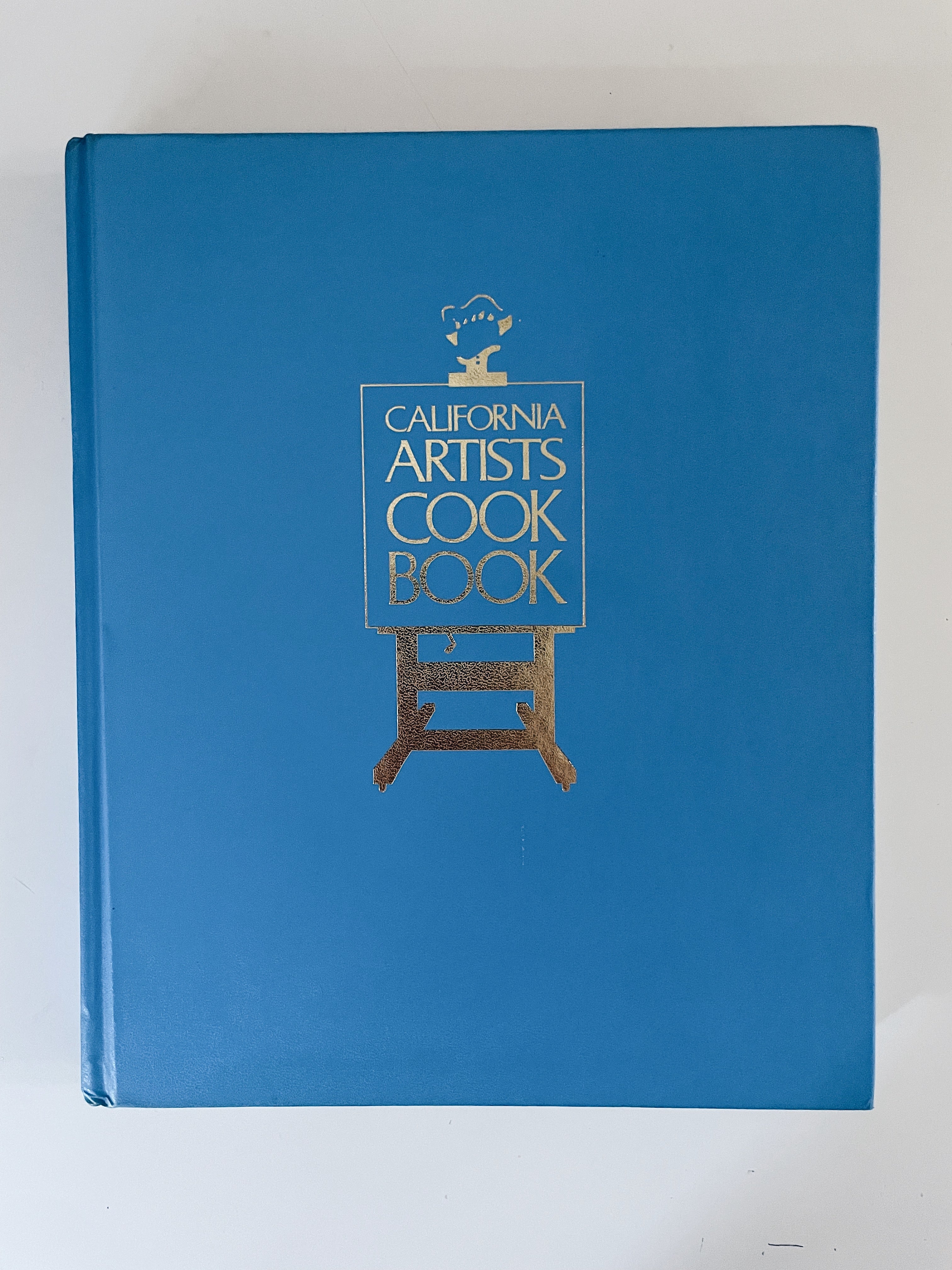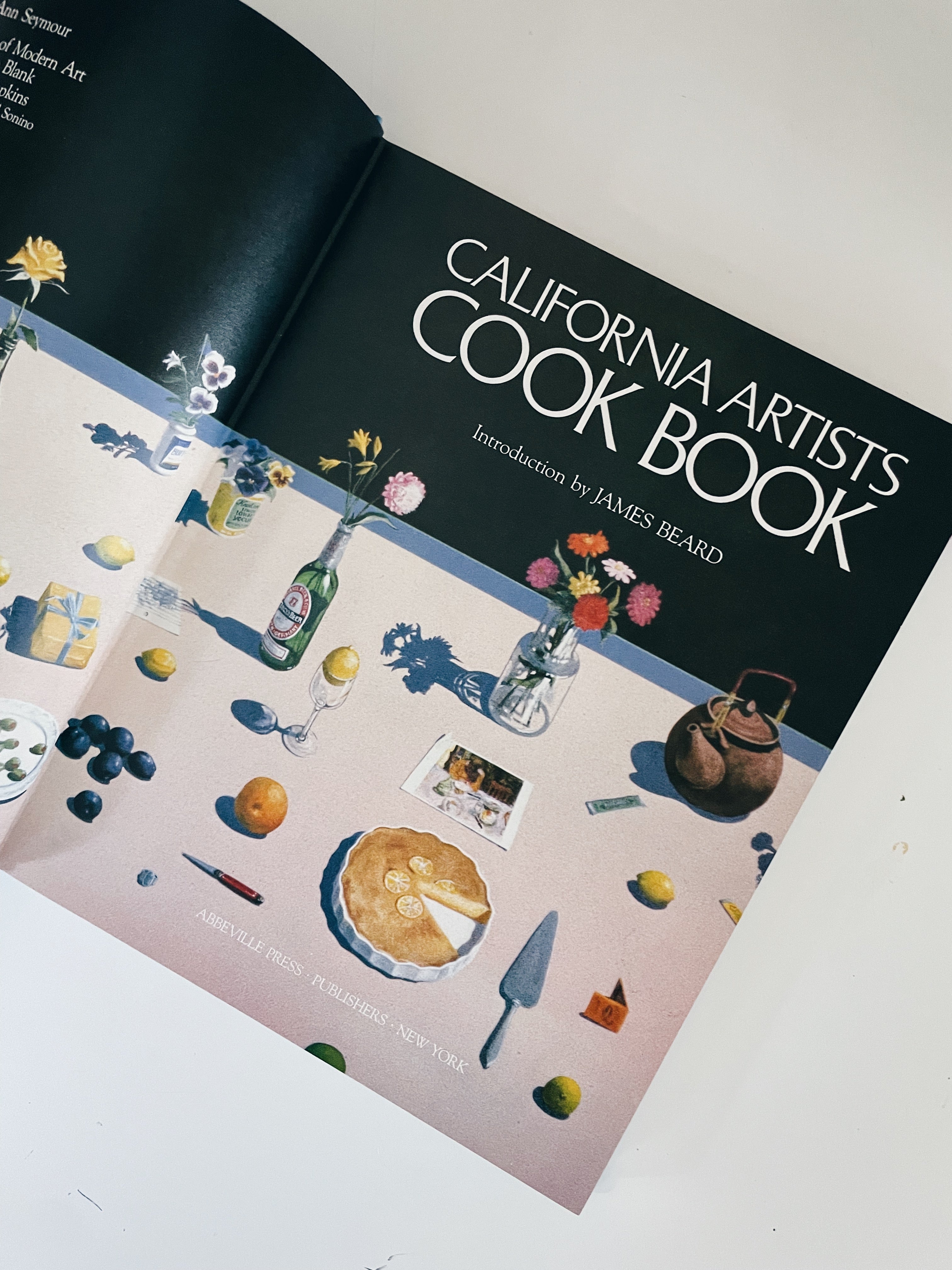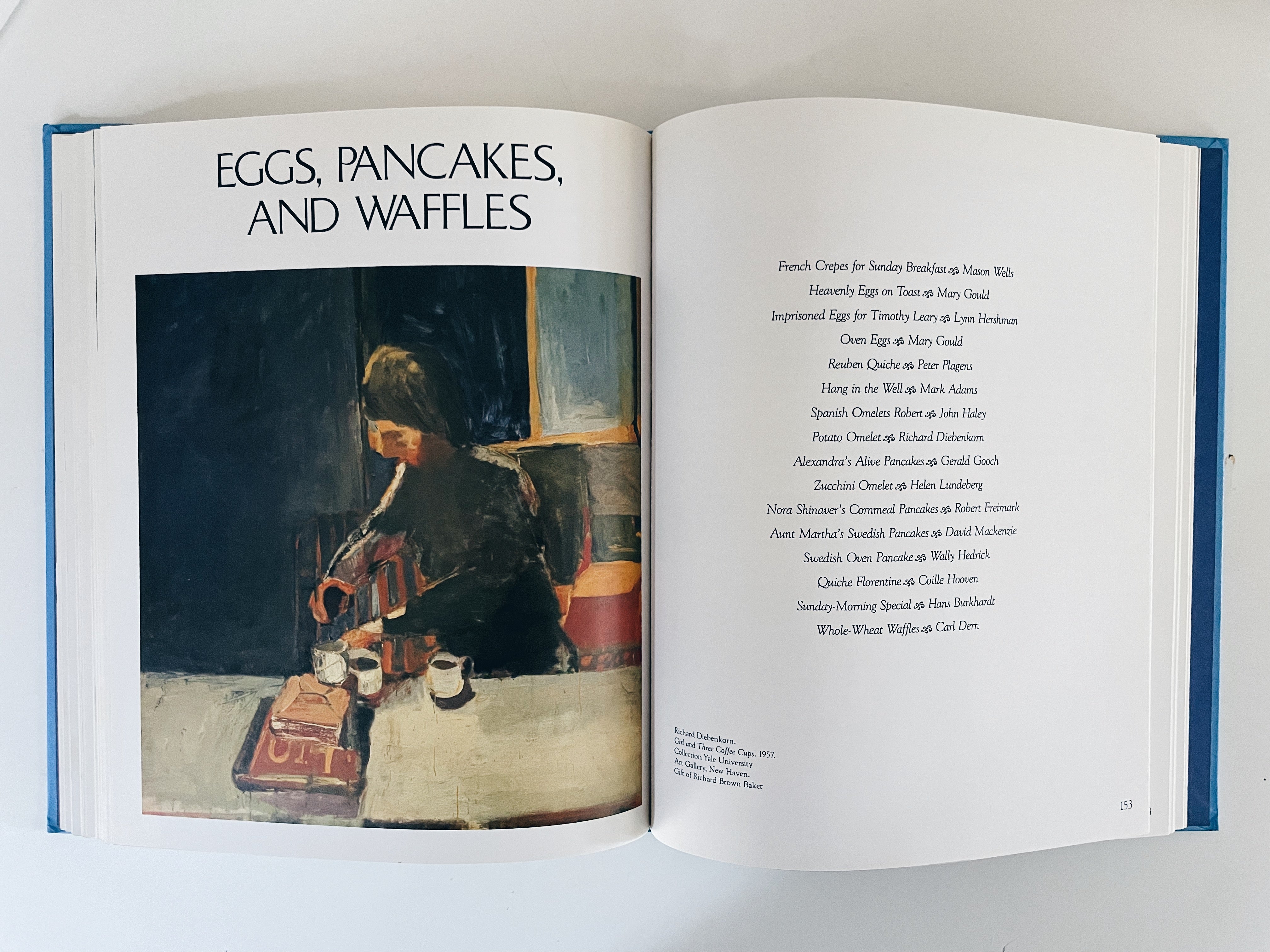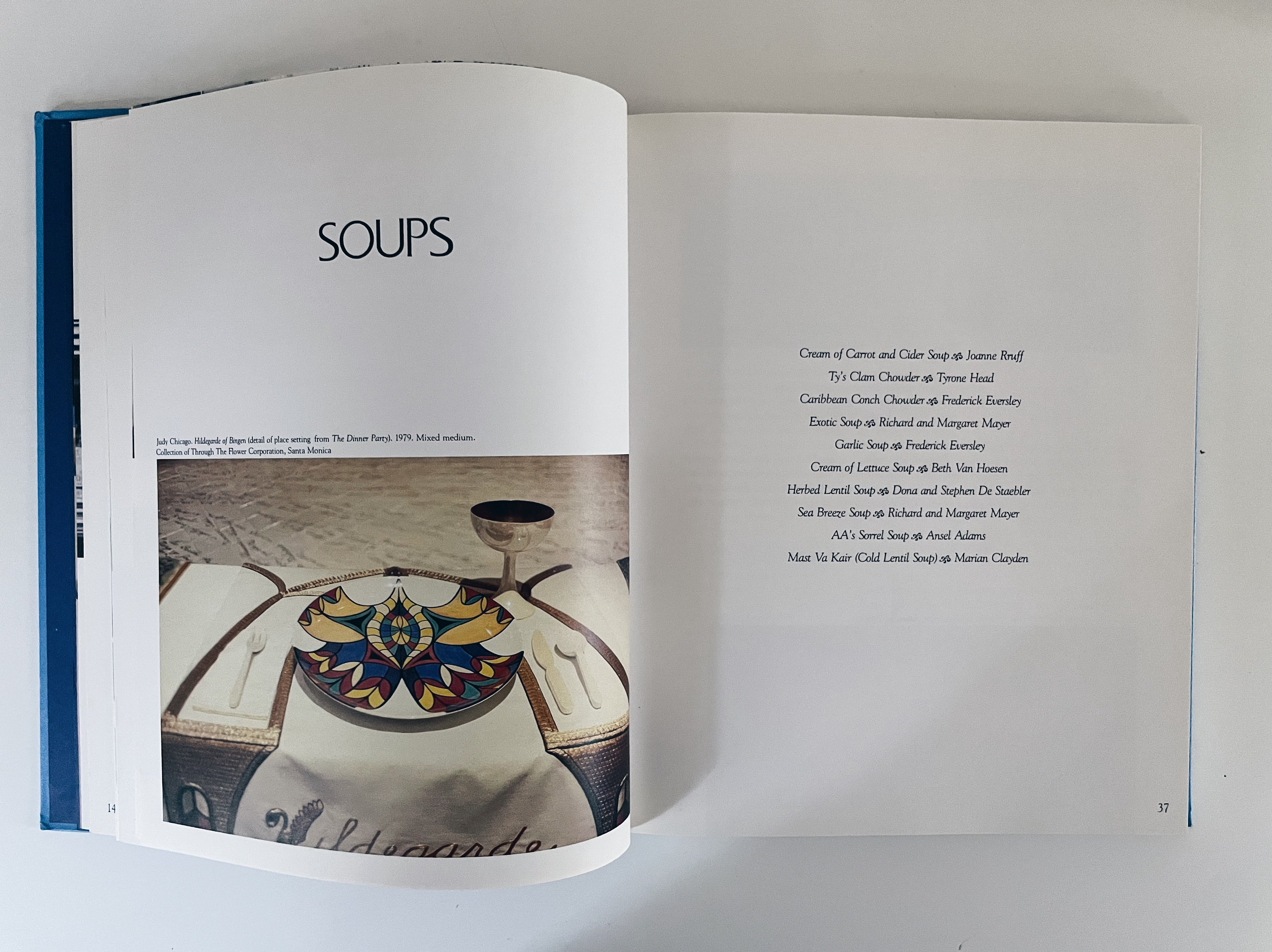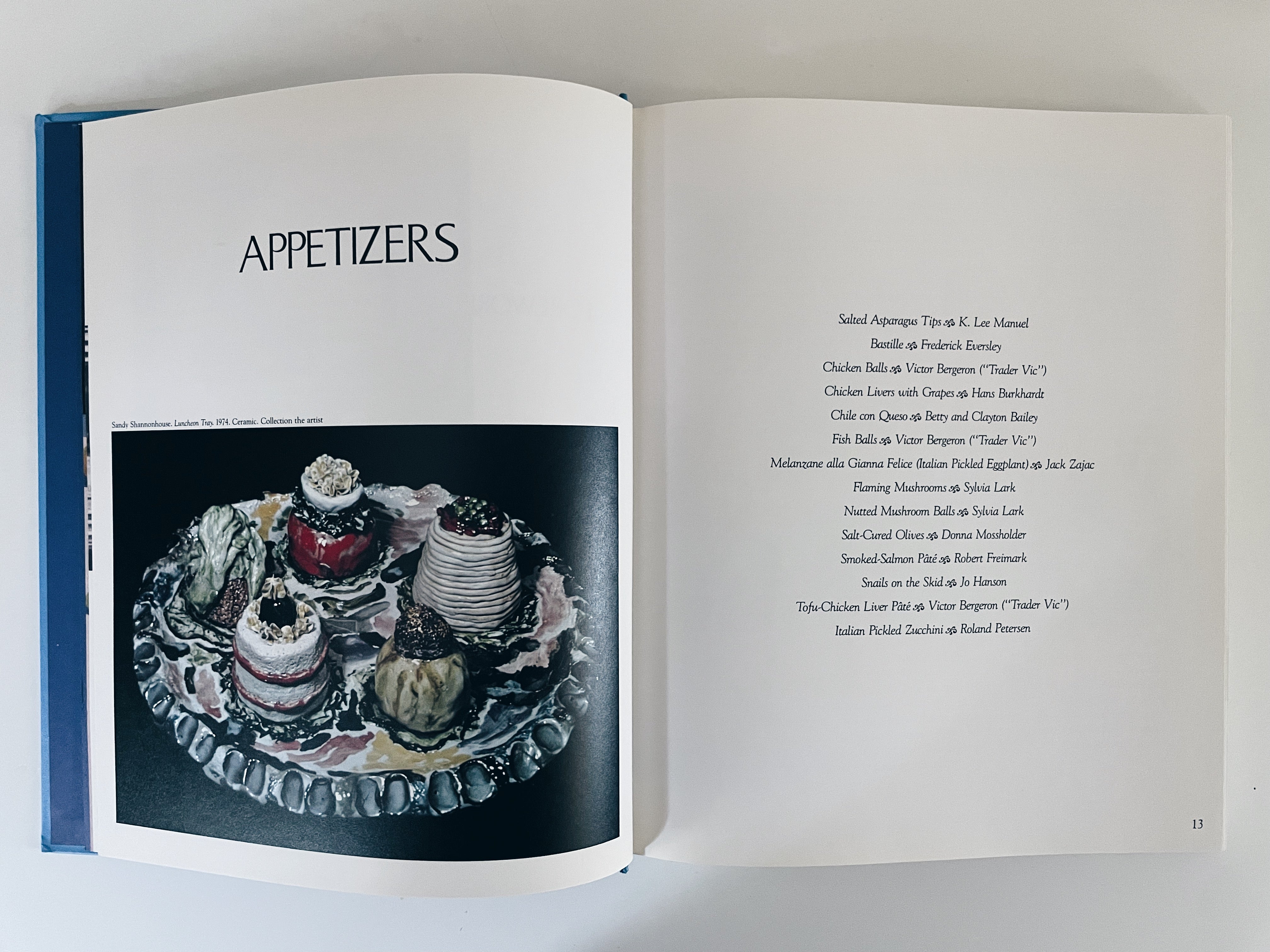 California Artists Cook Book
A Modern Art Council project produced by Chotsie Blank and Ann Seymour for The San Fransisco Museum of Modern Art.
Painters and photographers share their favorite recipes in this lovely cookbook published in 1982.
Photographs by Chotsie Blank
Forward by Henry T. Hopkins
Introduction by James Beard
Edited by Jack Van Bibber and Micheal Sonino
Hardcover
Please note - This is a VINTAGE book which means it is not brand new.  It is in very good vintage condition, however has some evidence of use and wear.