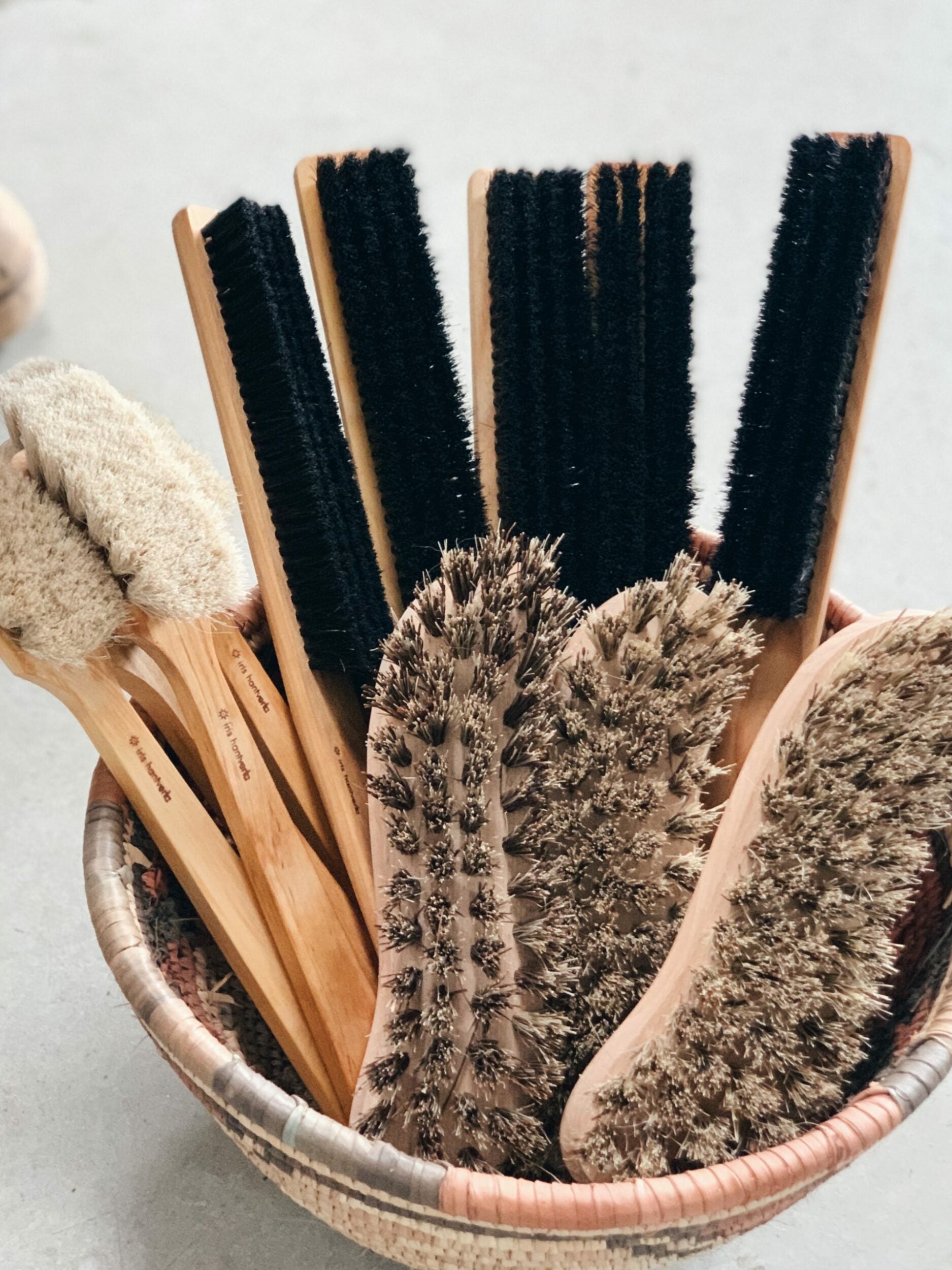 Maintain and care for your clothes with this fantastic clothes brush.  The handle is long enough for one to reach the back and sleeves. With a few simple steps, the brush removes dirt, dust and hair. The horse hair is soft and gentle on the clothes, and in the case of regular use, the life of the clothes is prolonged.  We use ours often, and do not travel with out it!
Oil treated Birch and Dark Horsehair
13.75″ long
Designed by Iris Hantverk.
Handmade in Sweden by the visually impaired.