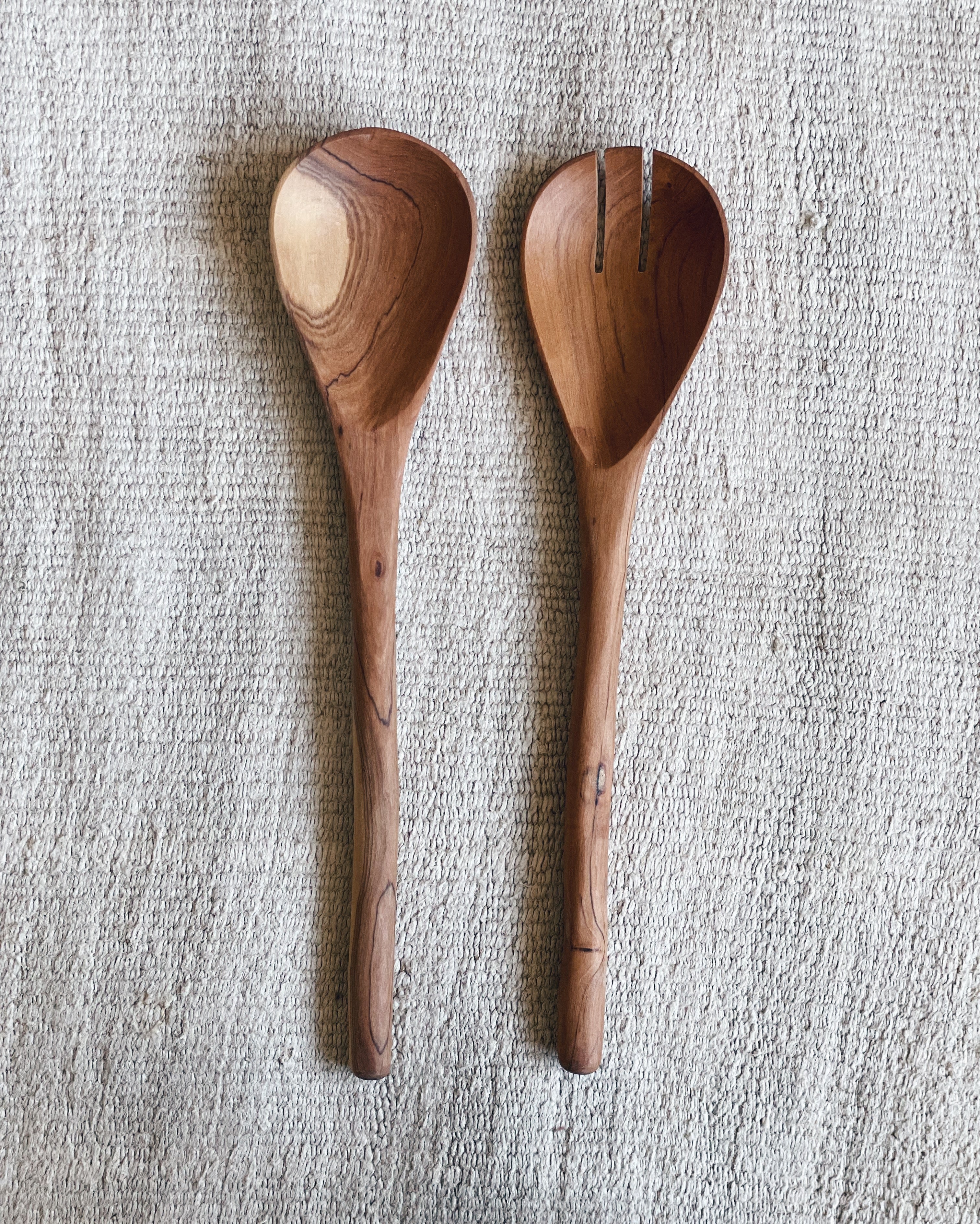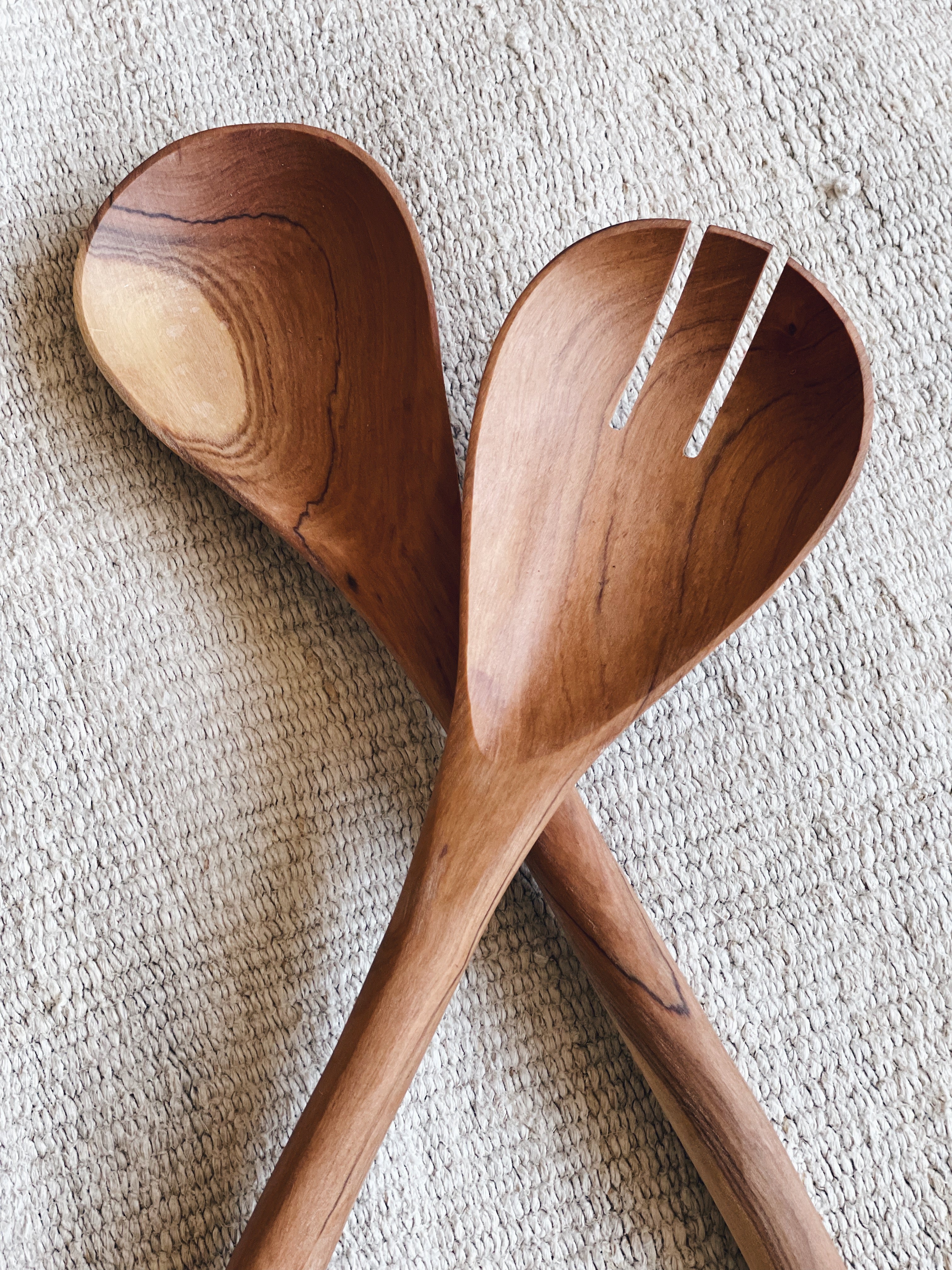 Olive Wood Simple Salad Servers
Wild olive wood is a preferred carving medium of Kenya's Kamba wood carvers. With extreme precision, these talented men draw beautiful serving pieces from the rich grain of this East African hardwood. Wild olive wood salad servers add natural beauty to the tabletop and season well through the years.
Approximately 12.5" long x 3" wide 
Care: Hand wash in warm soapy water, rinse and dry. Rub wood lightly with spoon butter or olive oil before storing.