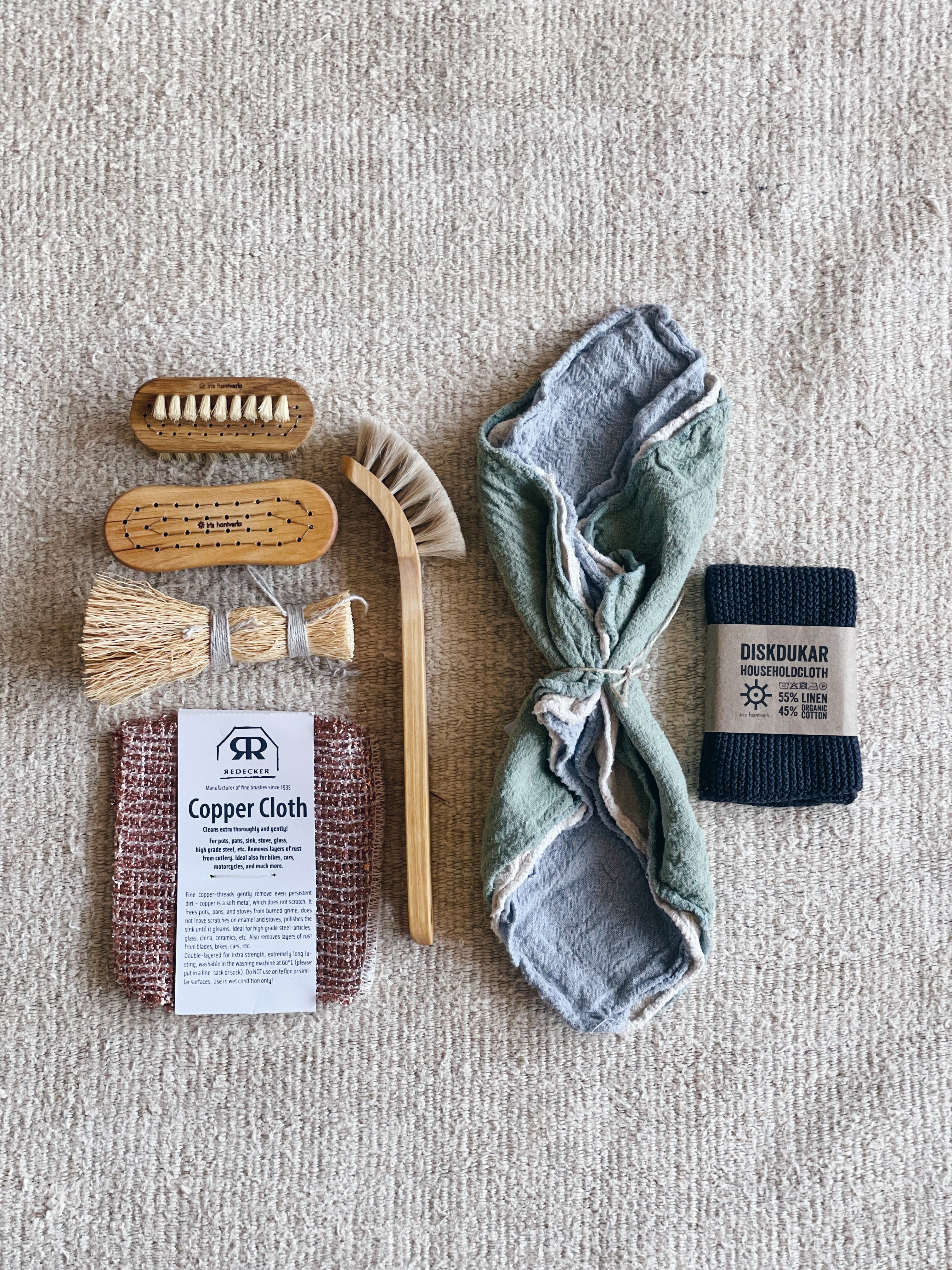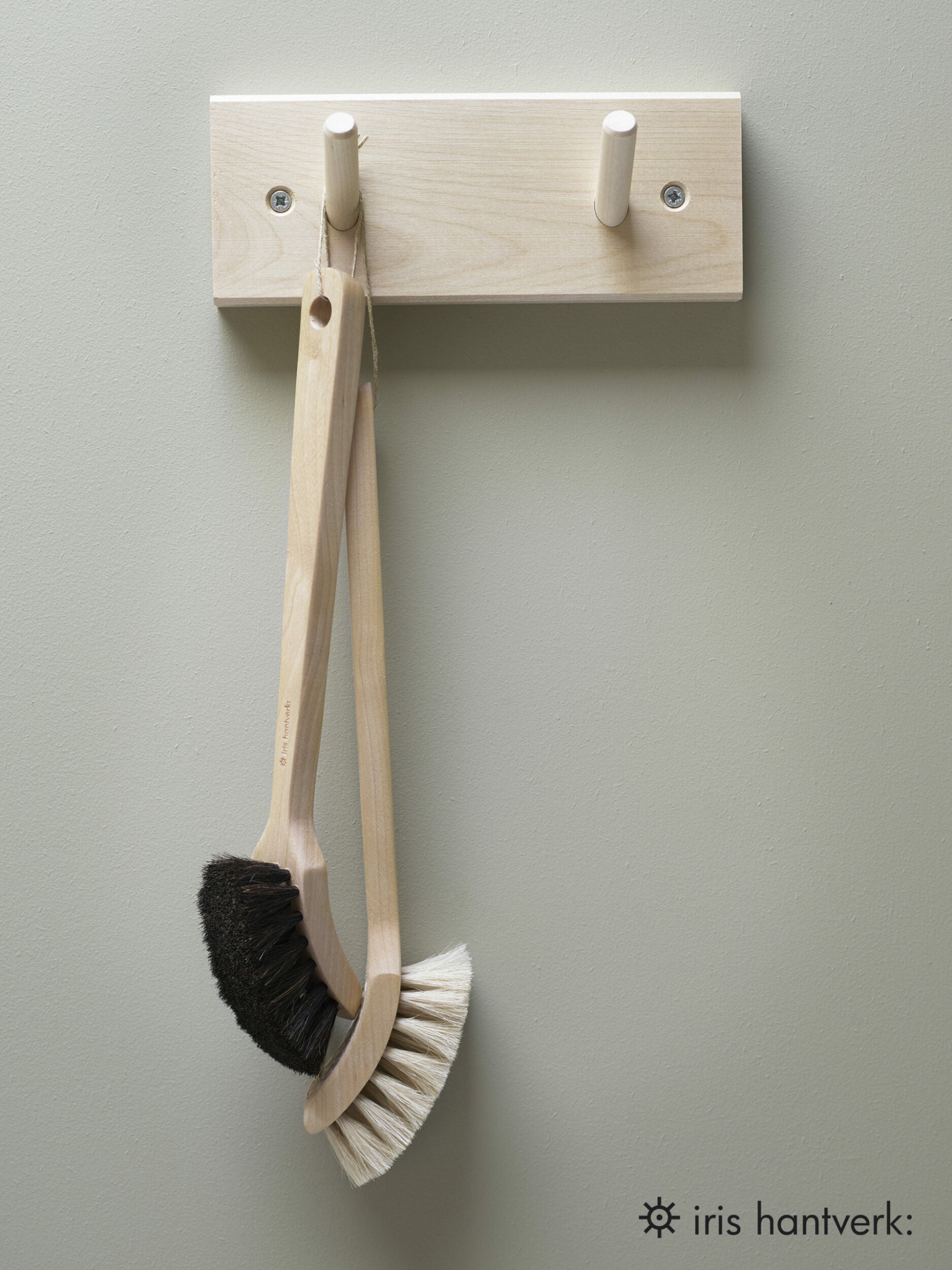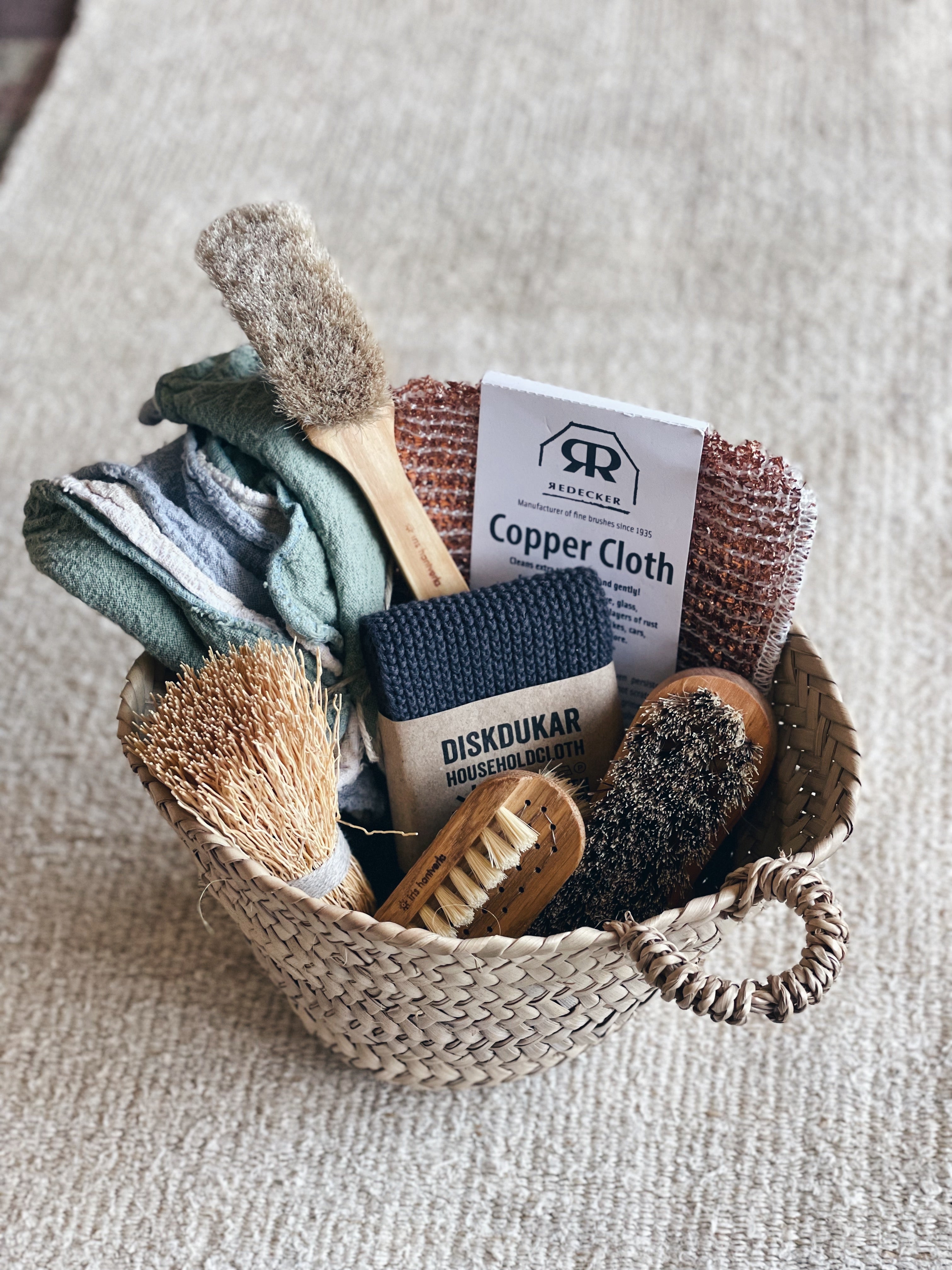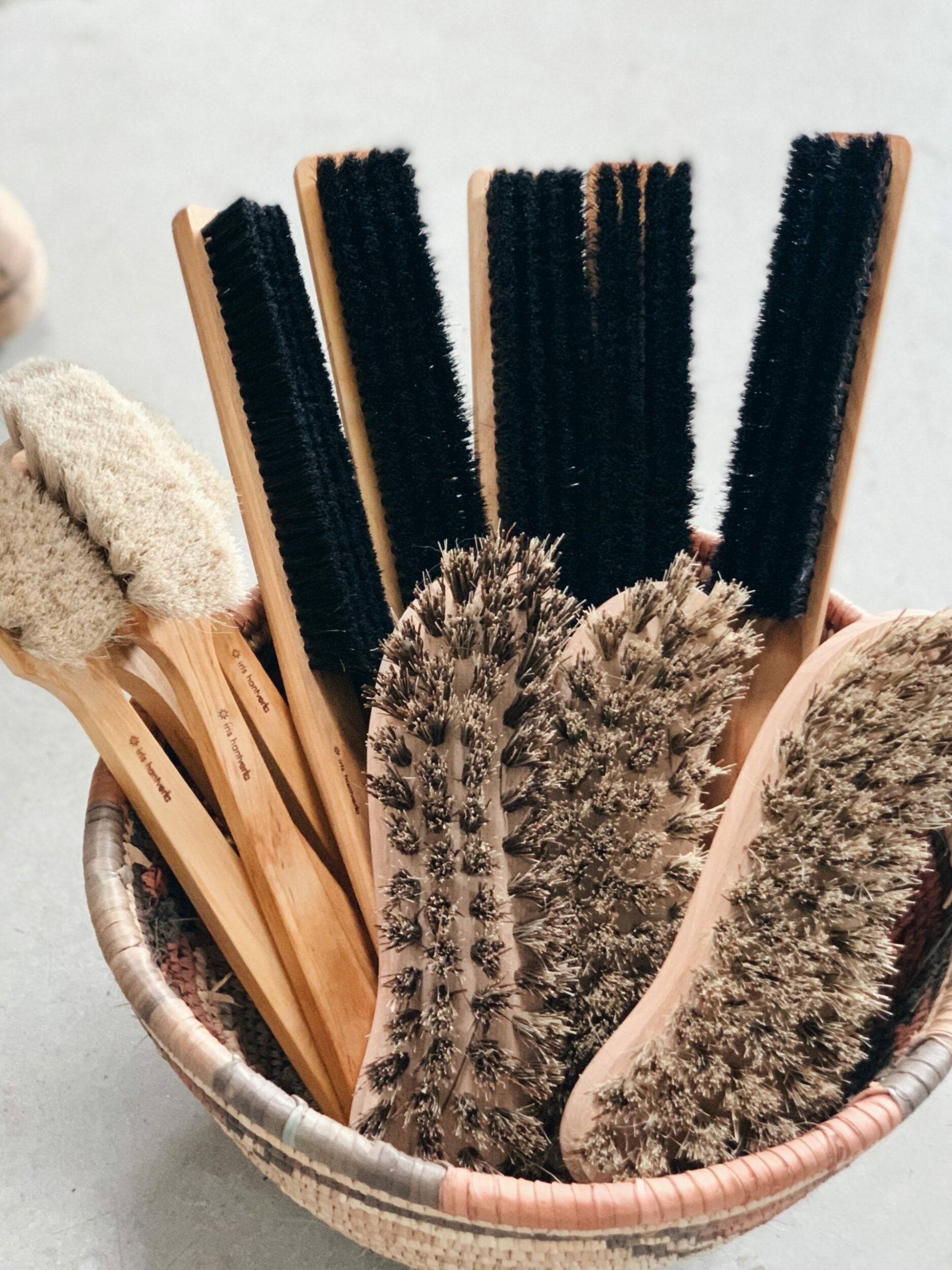 This curved dish brush is ideal for washing glasses and those delicate items whose rounded bottom may otherwise be difficult to reach.  It's the best brush for cleaning coffee makers such as a Chemex.
Made from oil treated birch and light horsehair.
Approximately 10.6″ long
Designed by Iris Hantverk.
Handmade in Sweden by the visually impaired.
Fits our Iris Hantverk Brush Rack
With a little simple care, these brushes will age beautifully.  Allow to dry bristles down between uses, and from time to time oil the wood. We recommend a food grade oil or boiled cold pressed linseed oil. Clean the brushes with natural dish soap and warm water when needed.