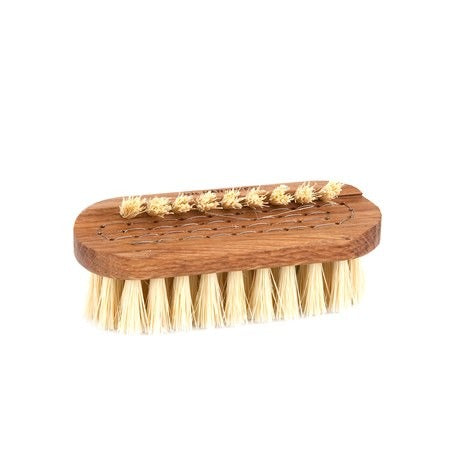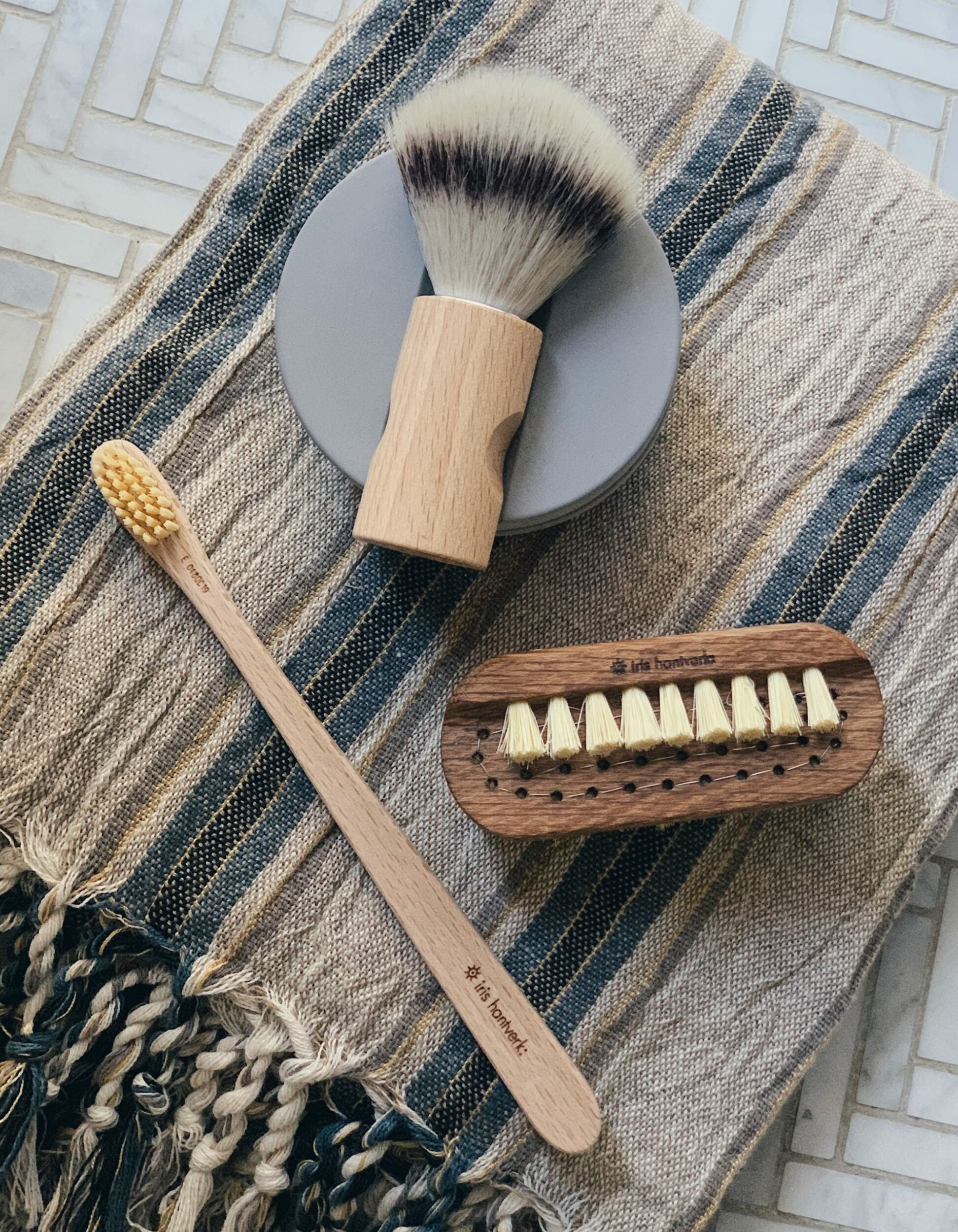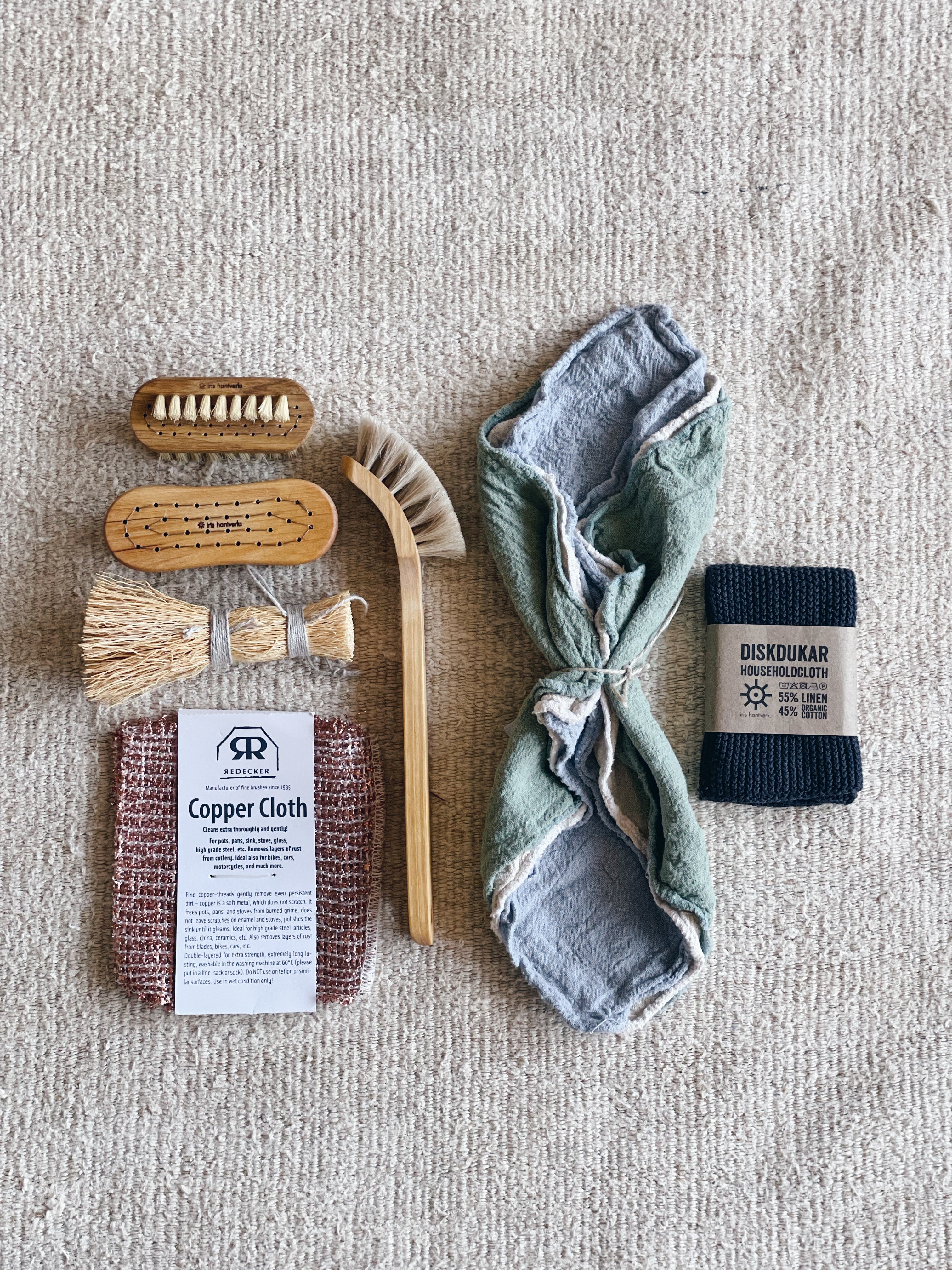 One of the most used tools in our home, this double-sided nail brush works really well!  Additionally, it is stylish and comfortable to hold.  Tampico fibre is elastic and waterproof, and has a certain stiffness with out being too hard. The shorter stiffer bristles on the top of the brush will effectively access and removes dirt under the nail. 
Oil treated Oak and Tampico Fiber
4″ x 1.5″ x 1″
Designed by Lovisa Wattman for Iris Hantverk.
Handmade in Sweden by the visually impaired