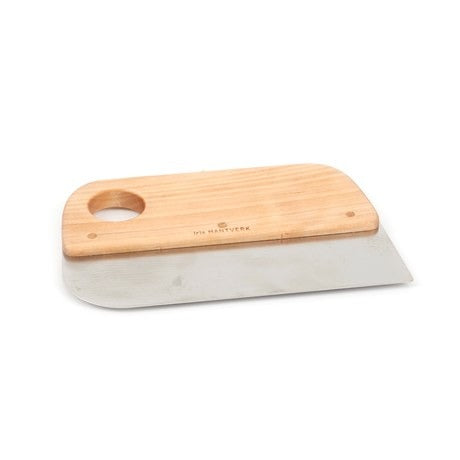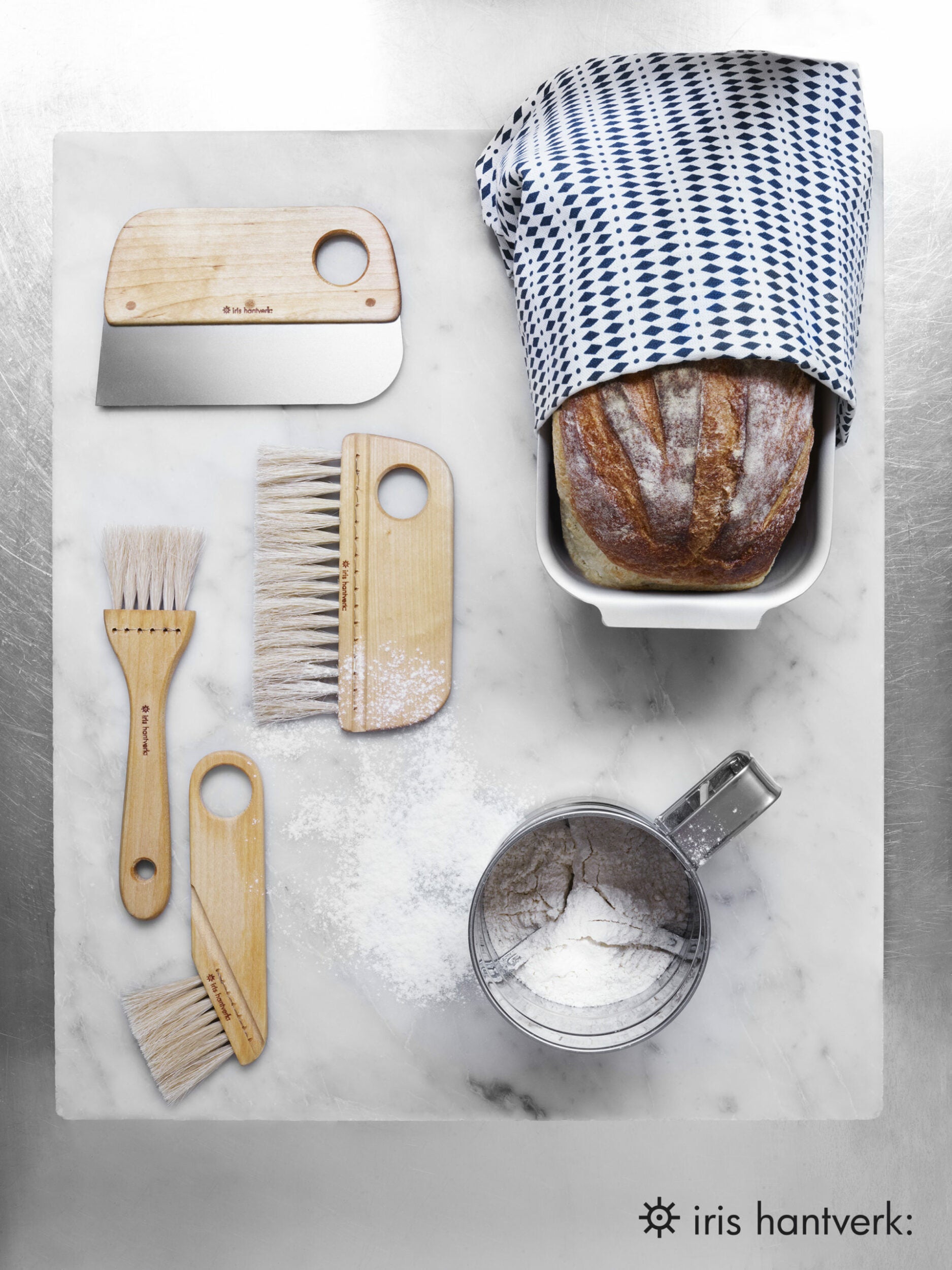 Dough scraper in birch and stainless steel. This is an indispensable tool in baking. A dough scraper makes it easy to scoop up dough and flour, shape and divide the dough, and scrape dough from the work surface for fast clean up. Designed by Lovisa Wattman for Iris Hantverk.
5.75″ long x 3.75″ wide
Handmade in Sweden by the visually impaired.