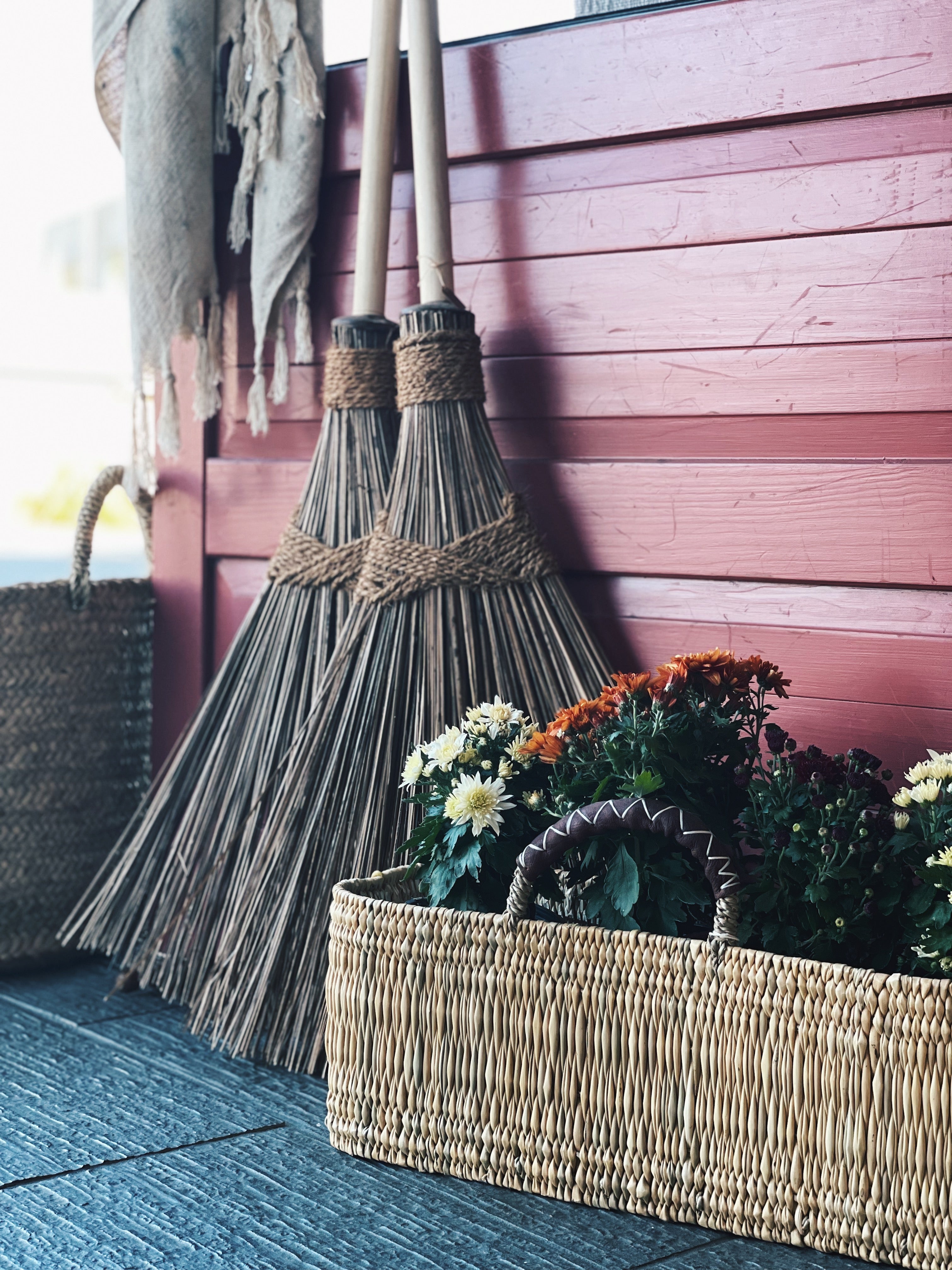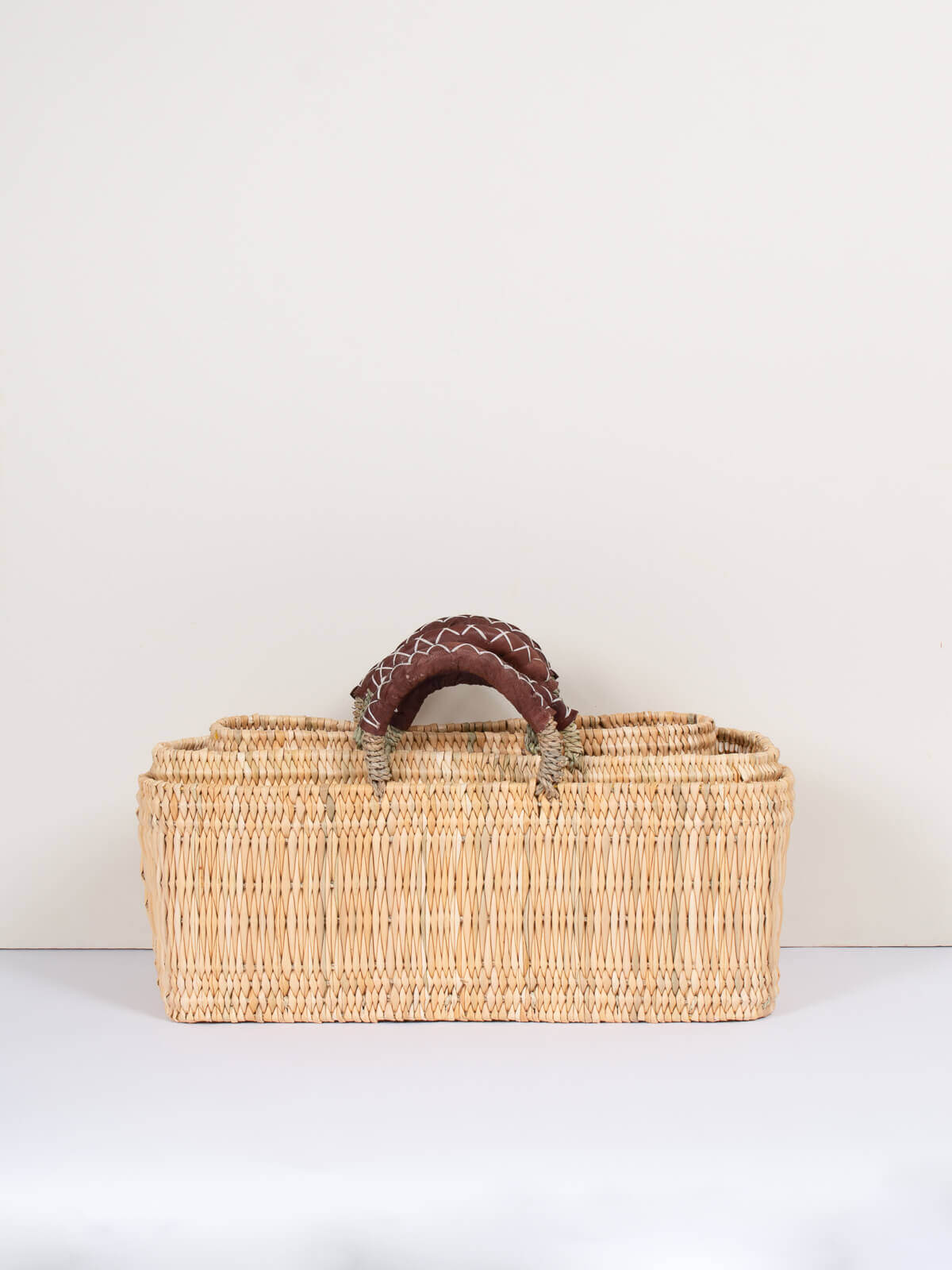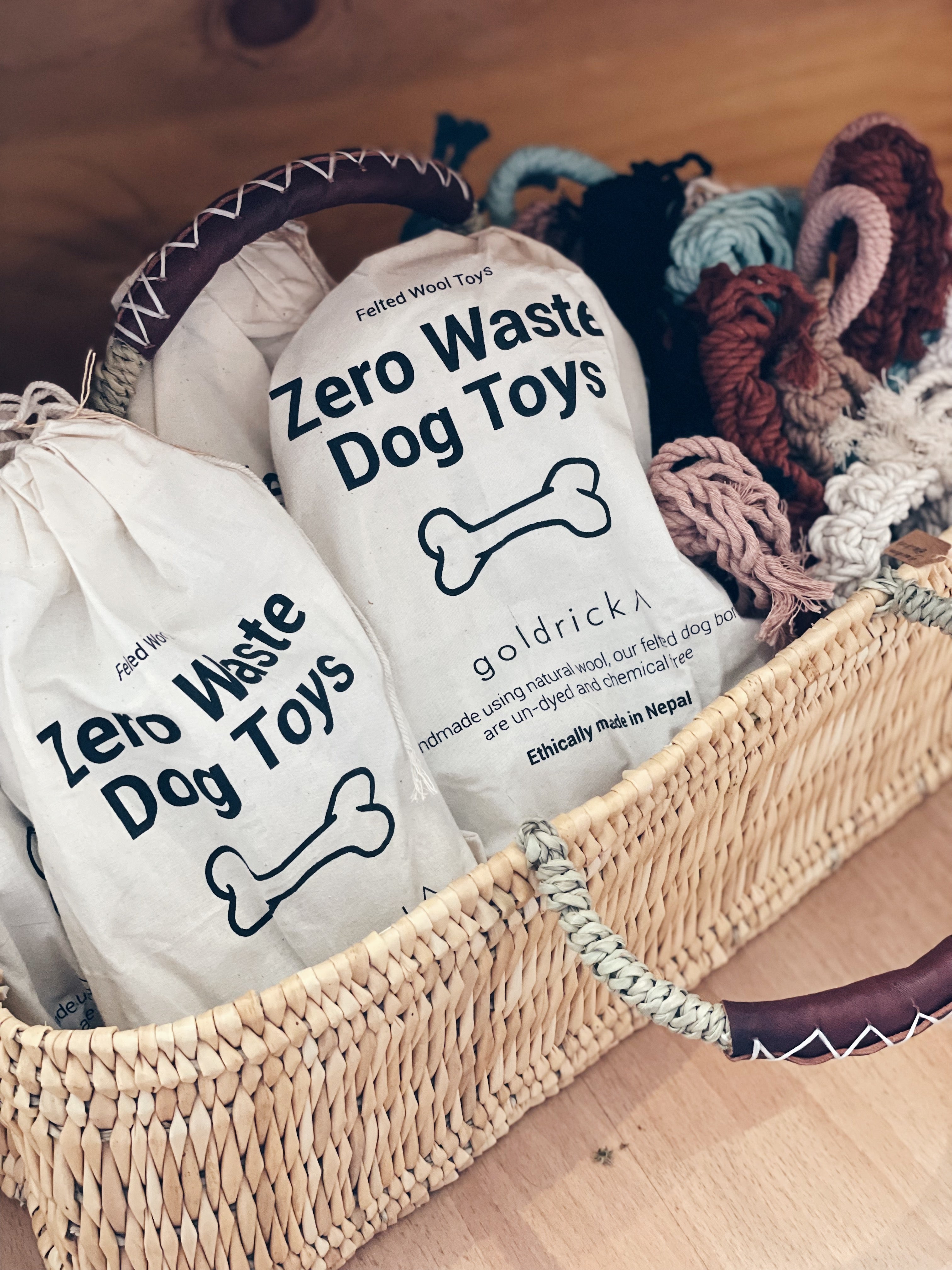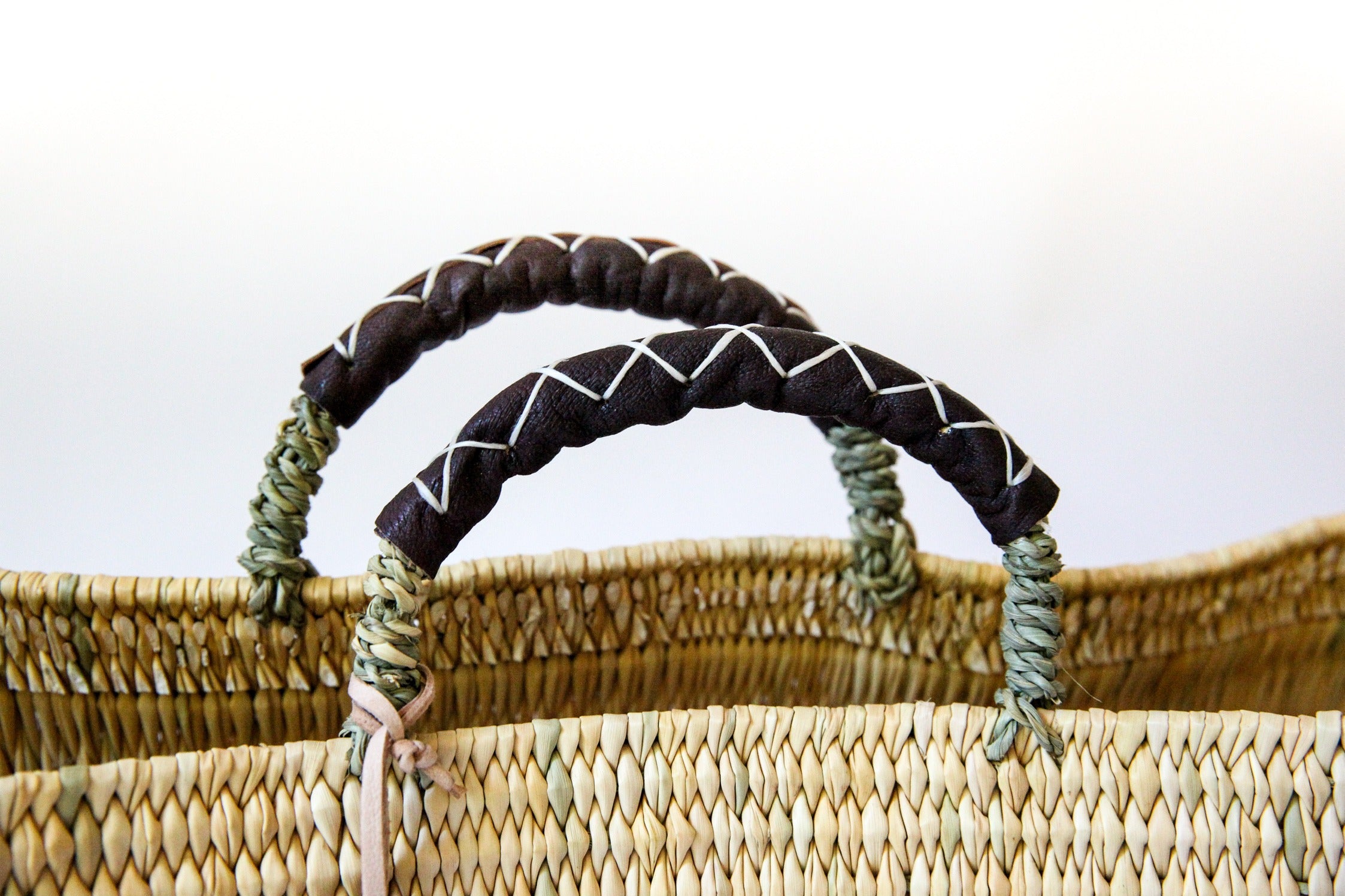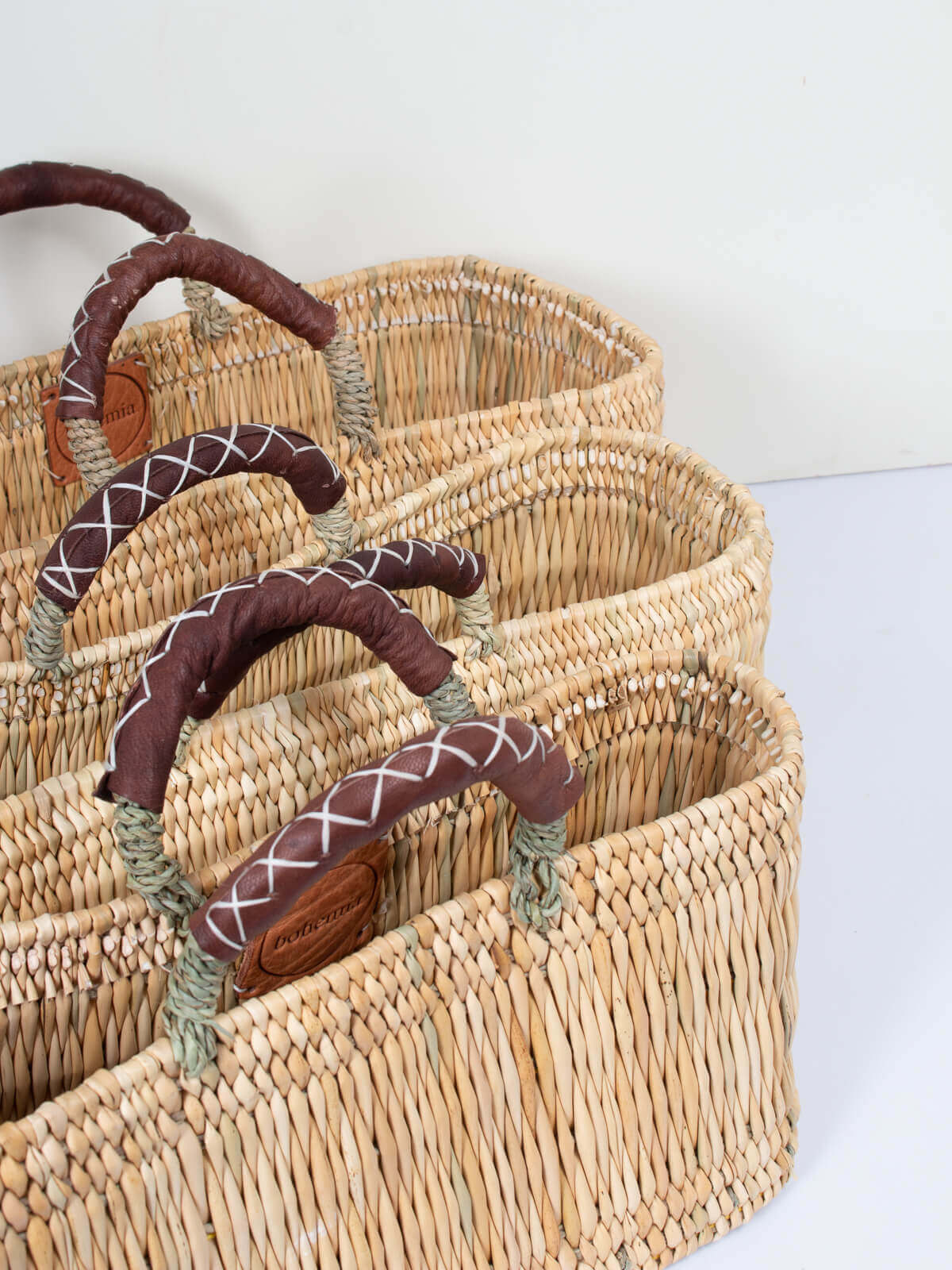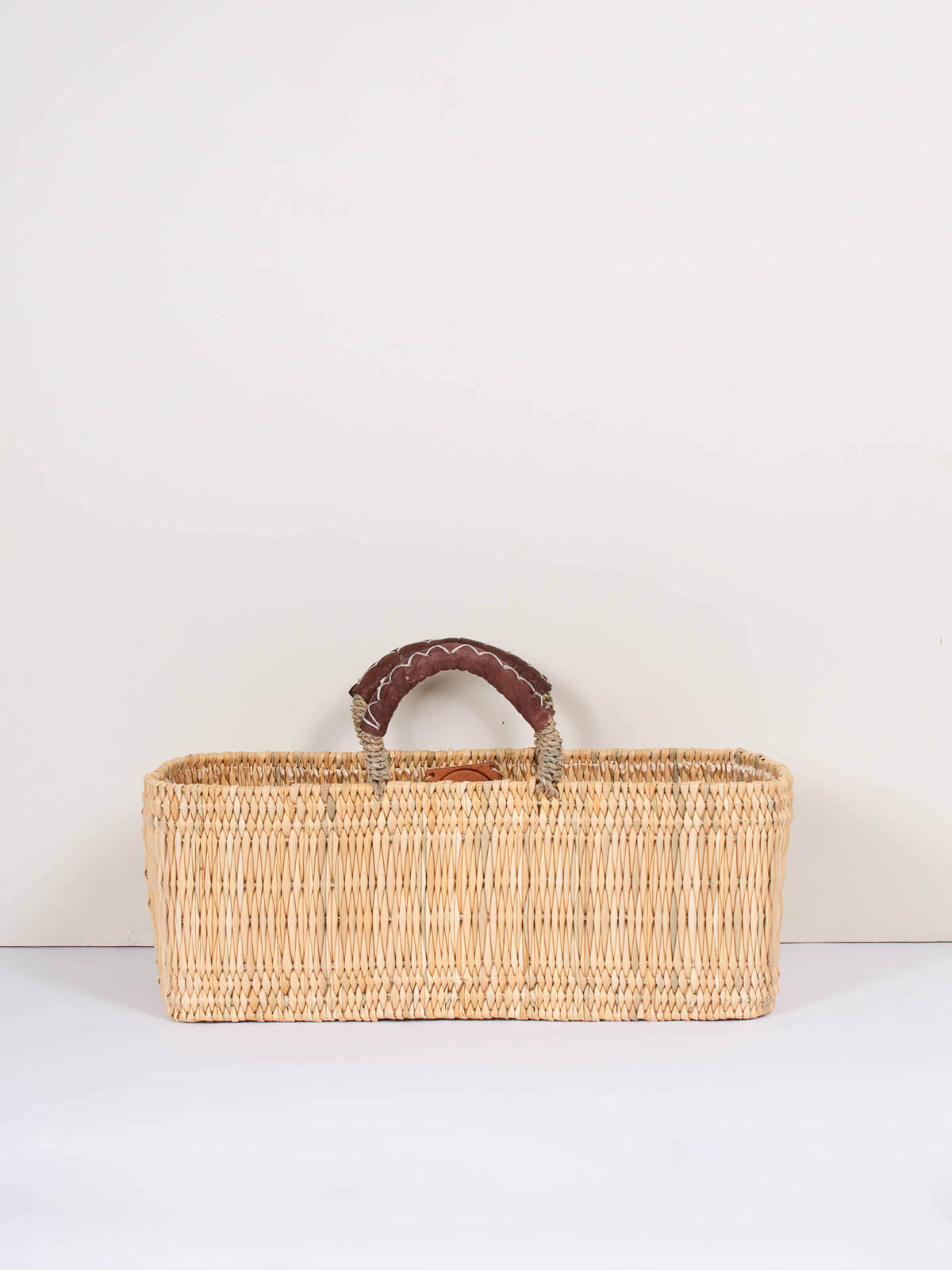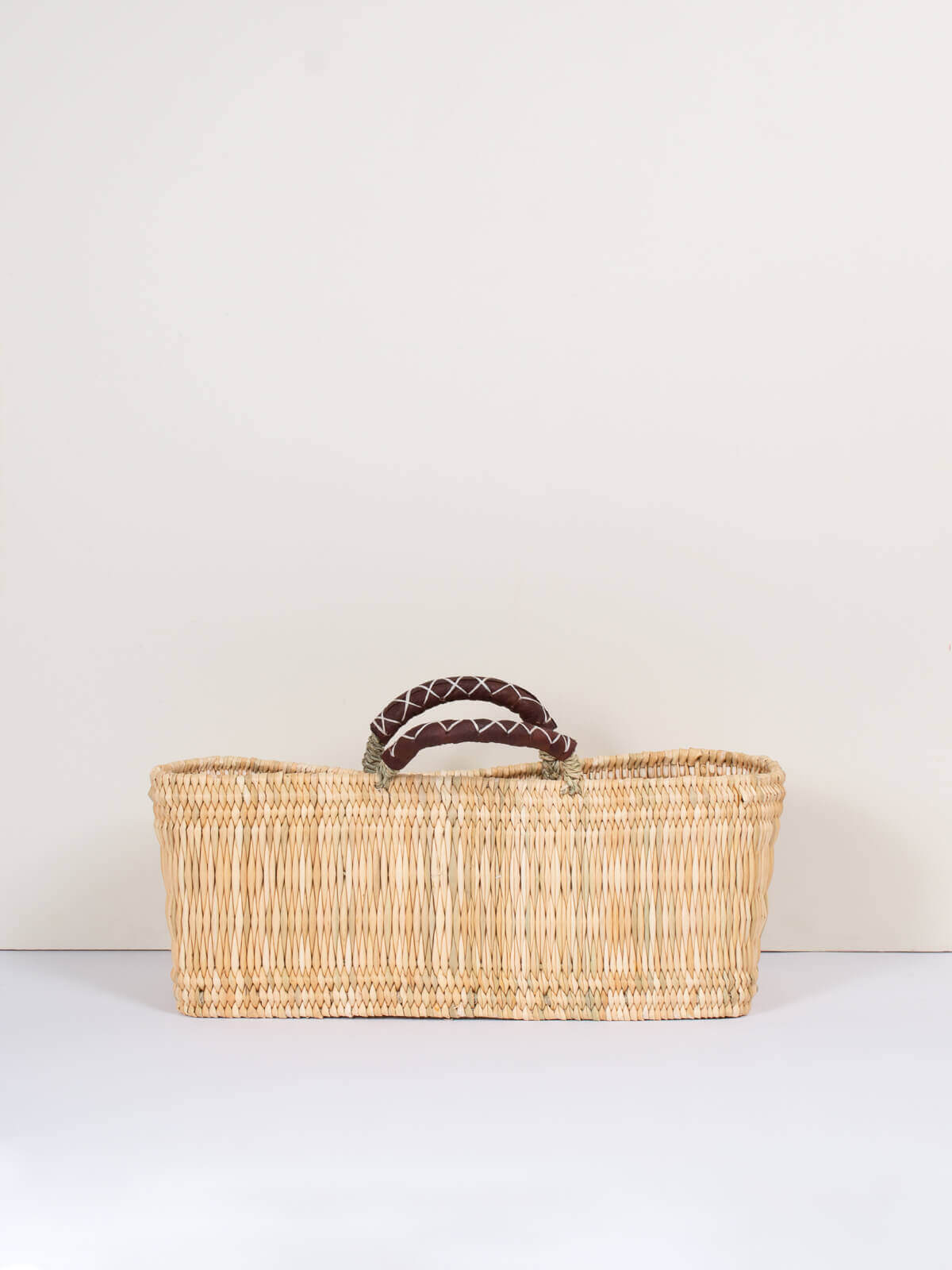 One of our best sellers, these reed baskets come in three sizes, each have brown leather handles with contrast stitching.
Perfect as a planter.  Also great as a "catch all" or for storing and displaying our Turkish towels by the pool.
All natural and eco-friendly.
Approximate Sizing
Small - 7" tall x 14" long x 5.5" wide
Medium - 7" tall x 16" long x 6" wide
Large - 7" tall x 17.7" long x 7.5" wide
Ethically handwoven in Morocco by skilled artisans thus each basket is unique.