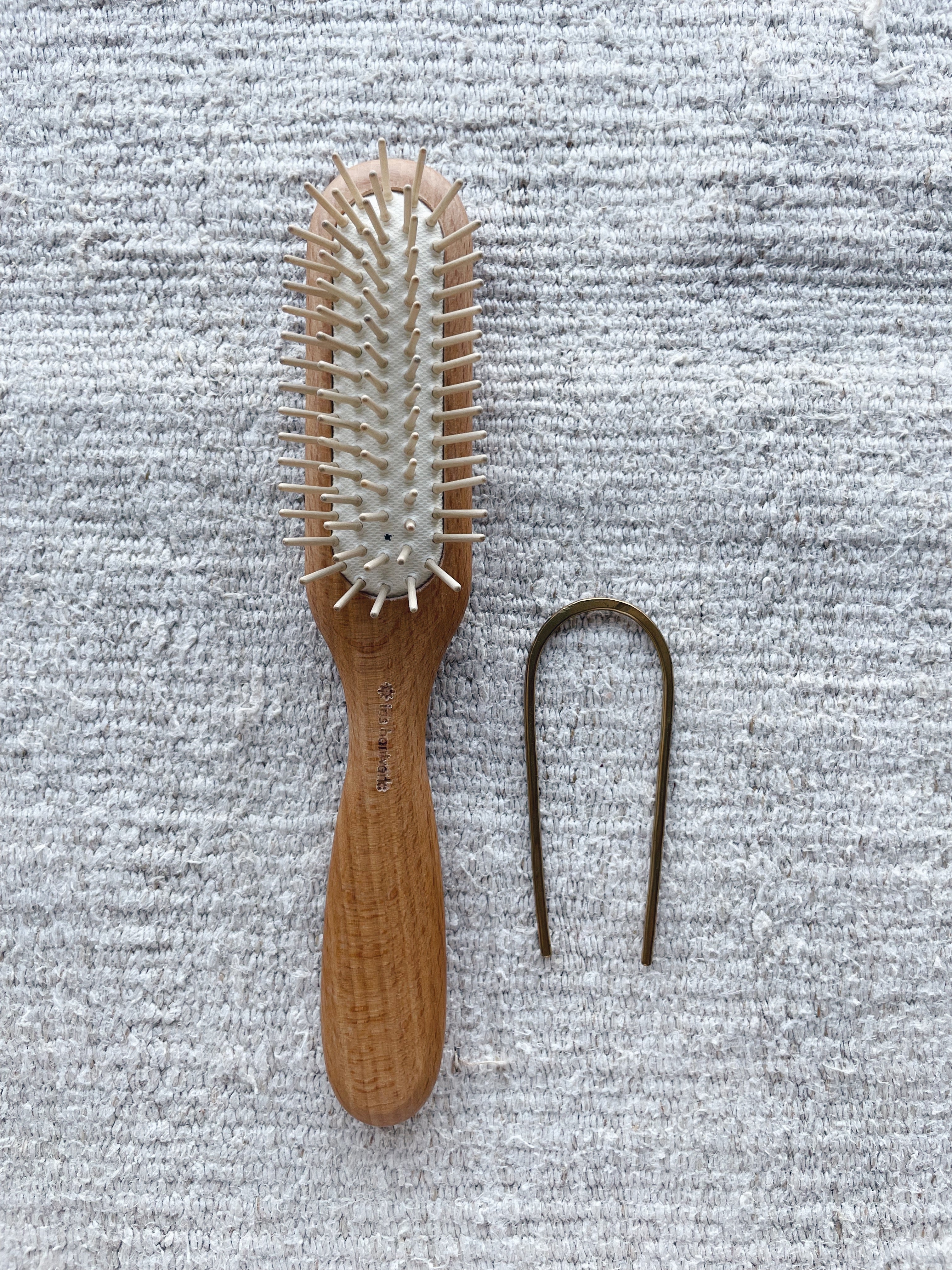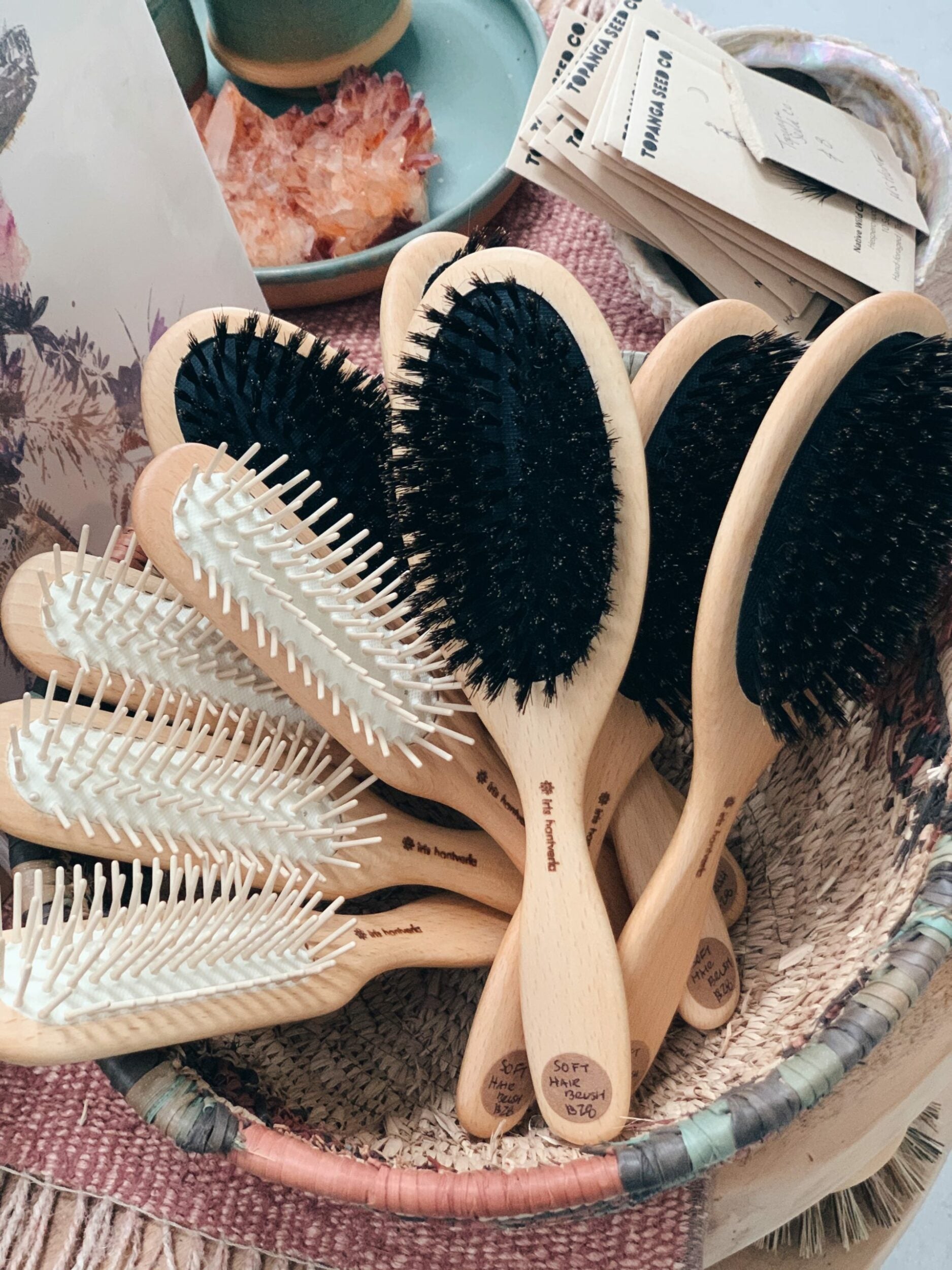 Hair Brush with Wooden Pins
Versatile hair brush made of beech wood and wooden pins. The pins are attached to a cushion made of natural rubber. There is an air hole on the cushion that allows the air to circulate. The brush is gentle on your hair, and gives a soothing massage of the scalp.
8″ x 1.5″ x 1″
Designed by Iris Hantverk.
Made in Sweden.