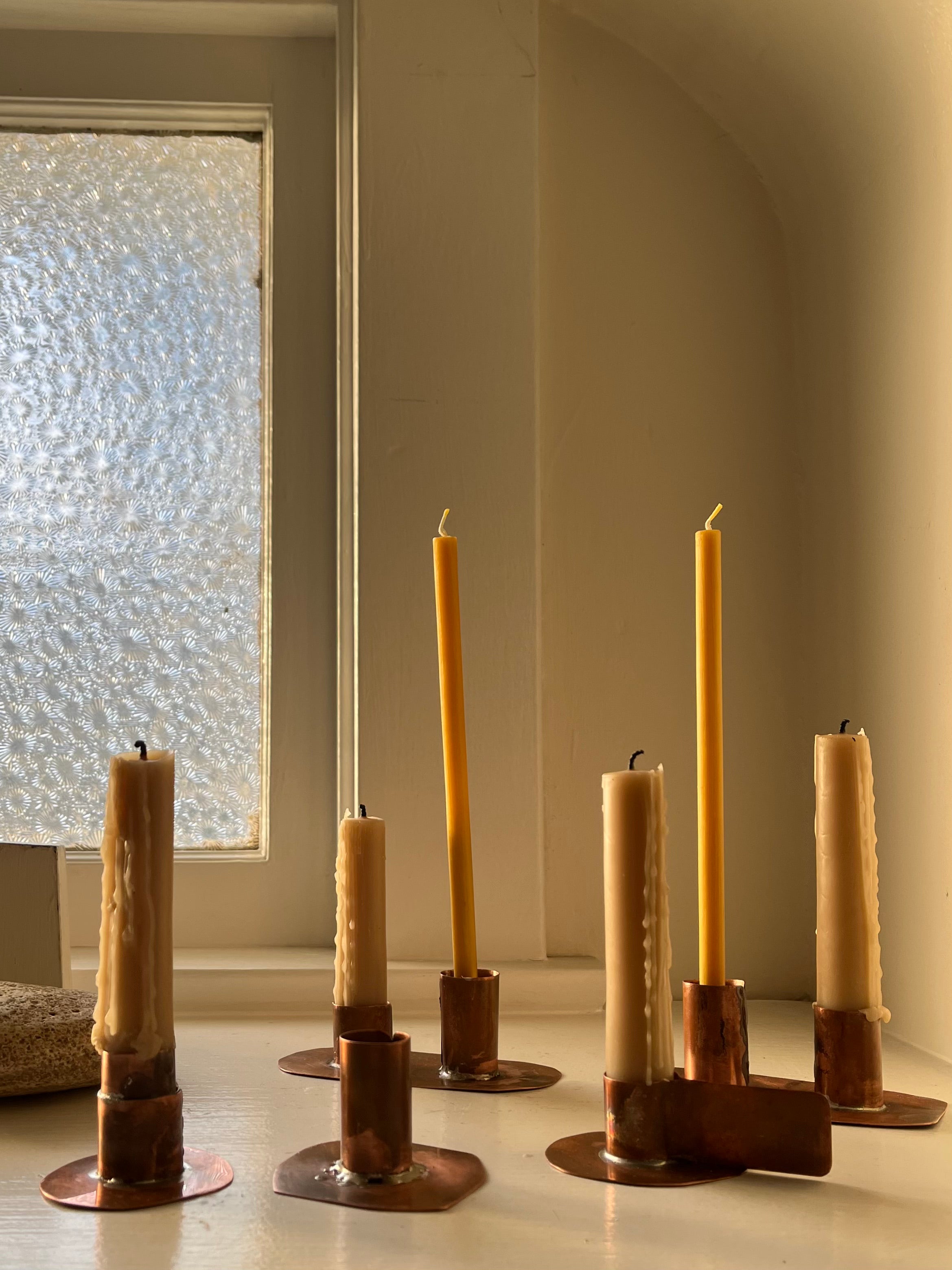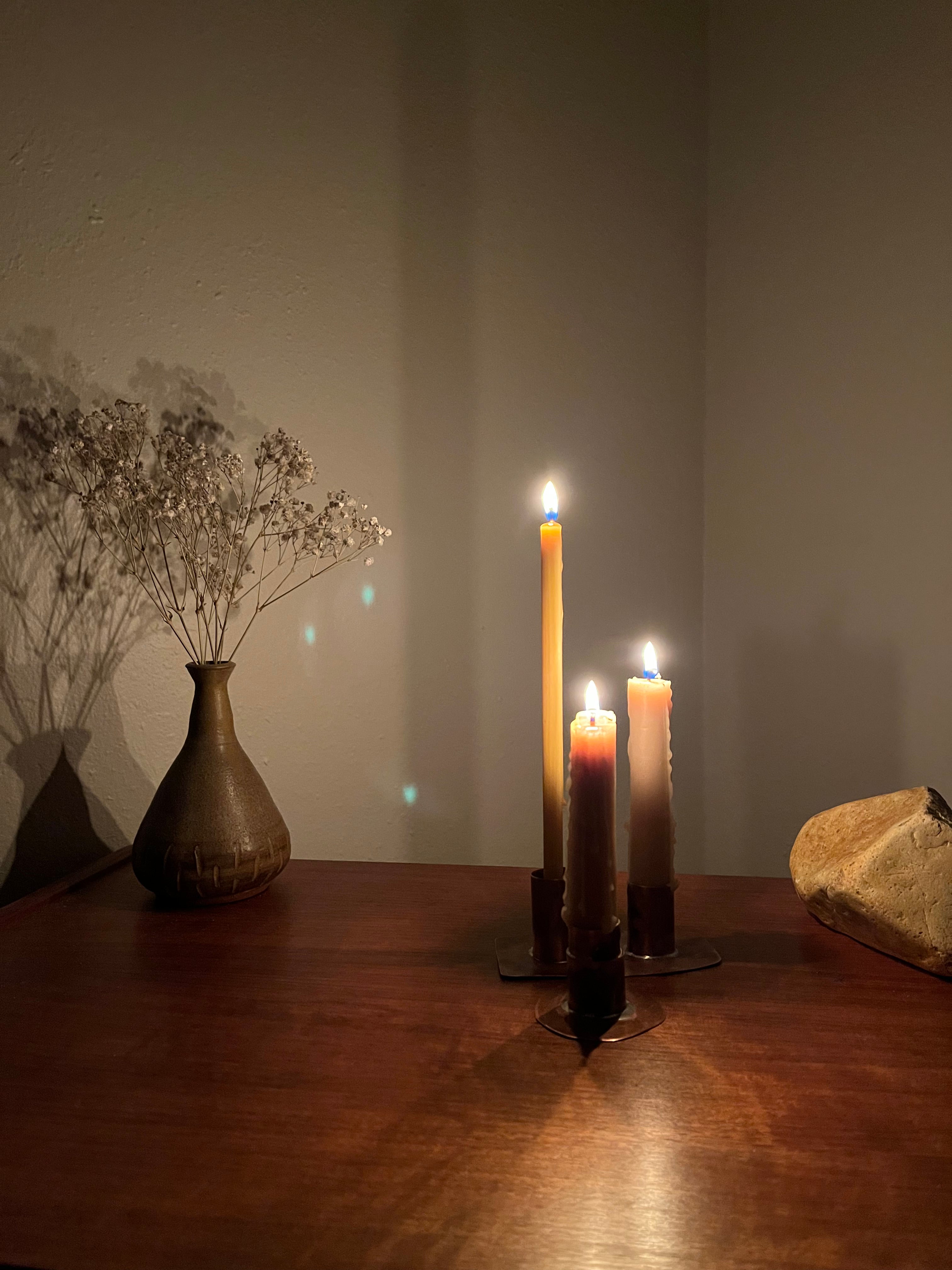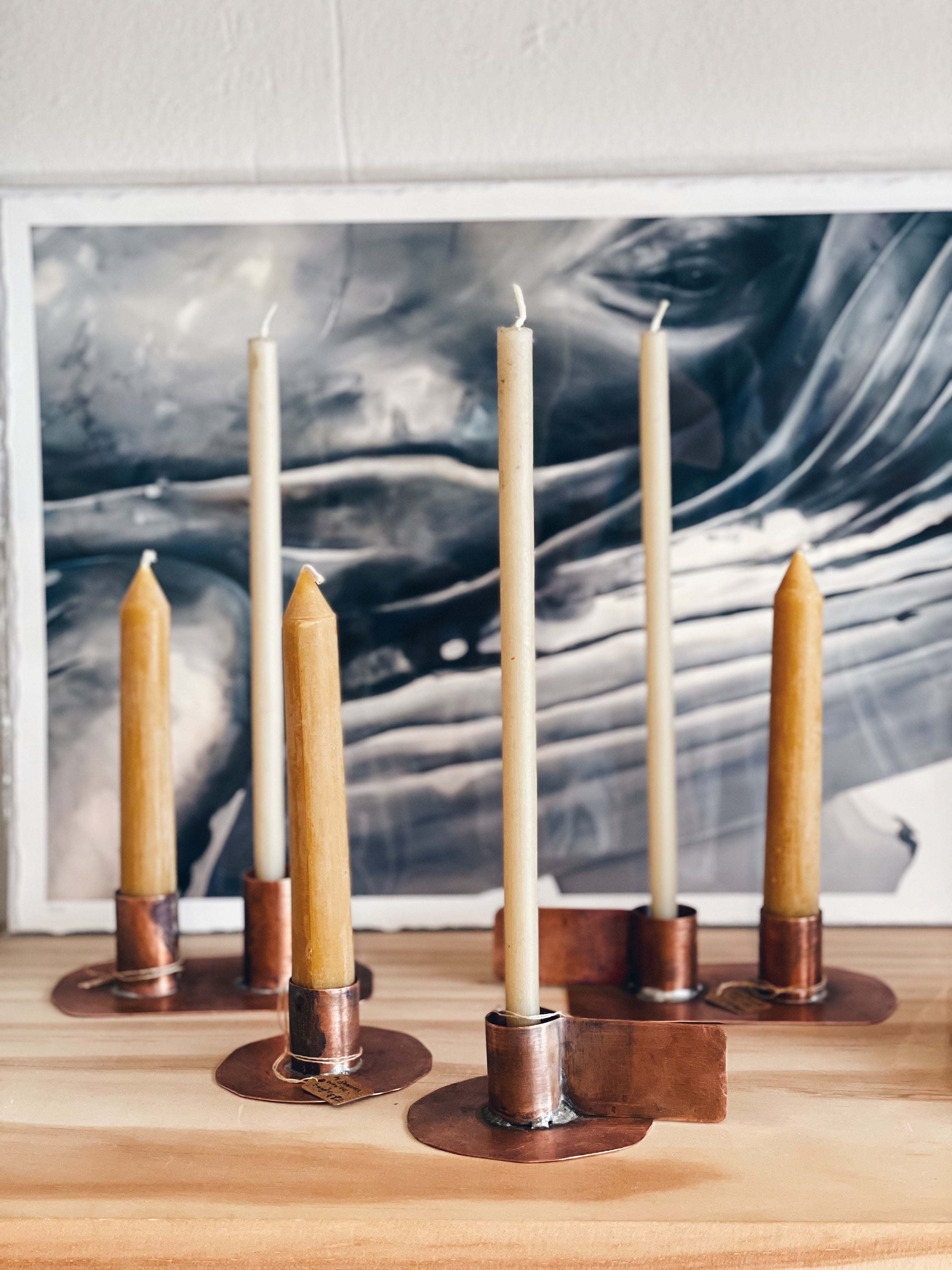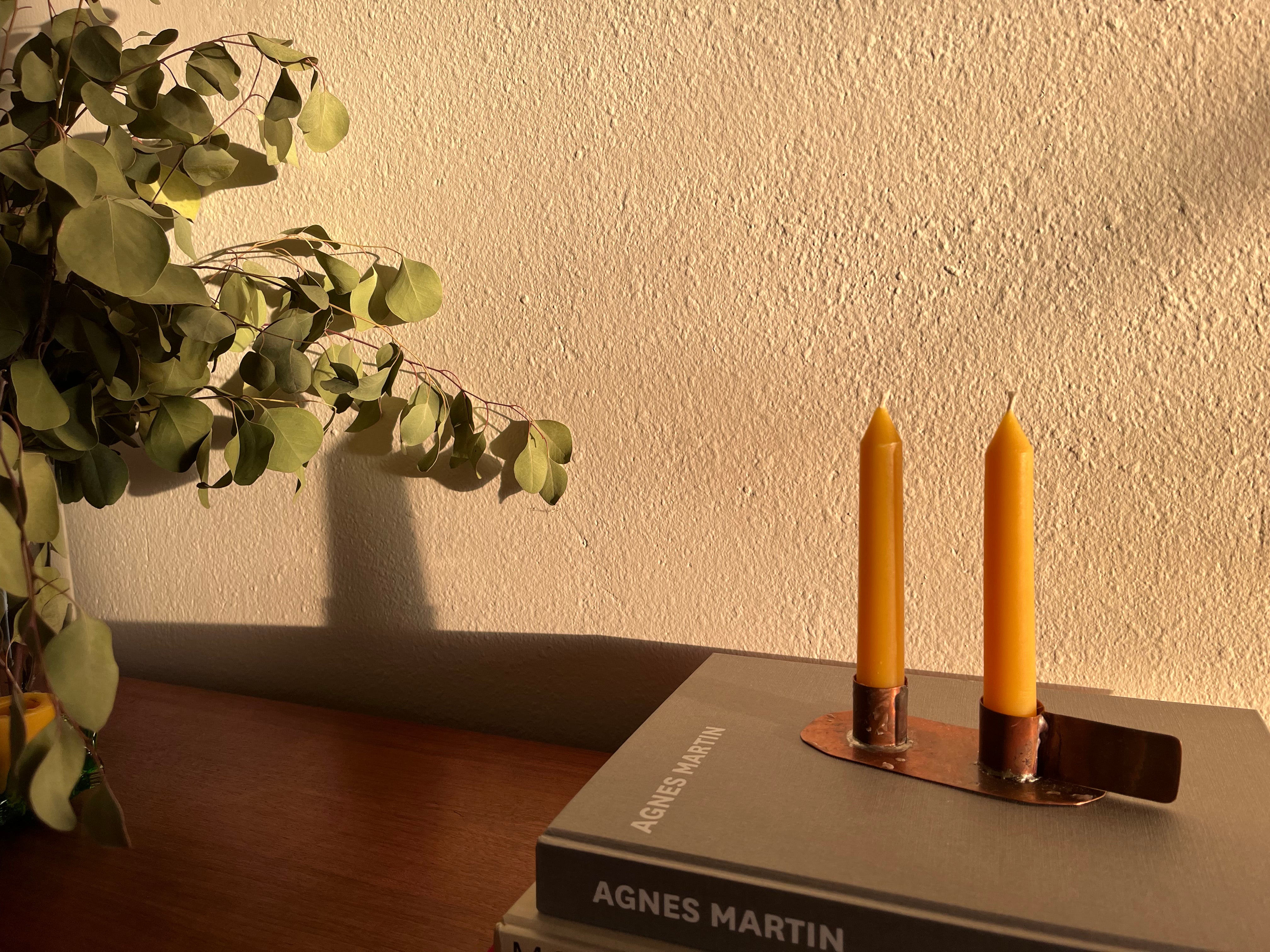 Handmade Copper Candle Holders
We are so excited to offer these limited edition, one of a kind, handmade copper candle holders by artist Daniel White. Each holder is hand formed and soldered from reclaimed copper.  There are two diameters to allow for different sized tapers to be used. Available as single and double candle holders.
As stated above, this collection is very limited as only were twenty made.