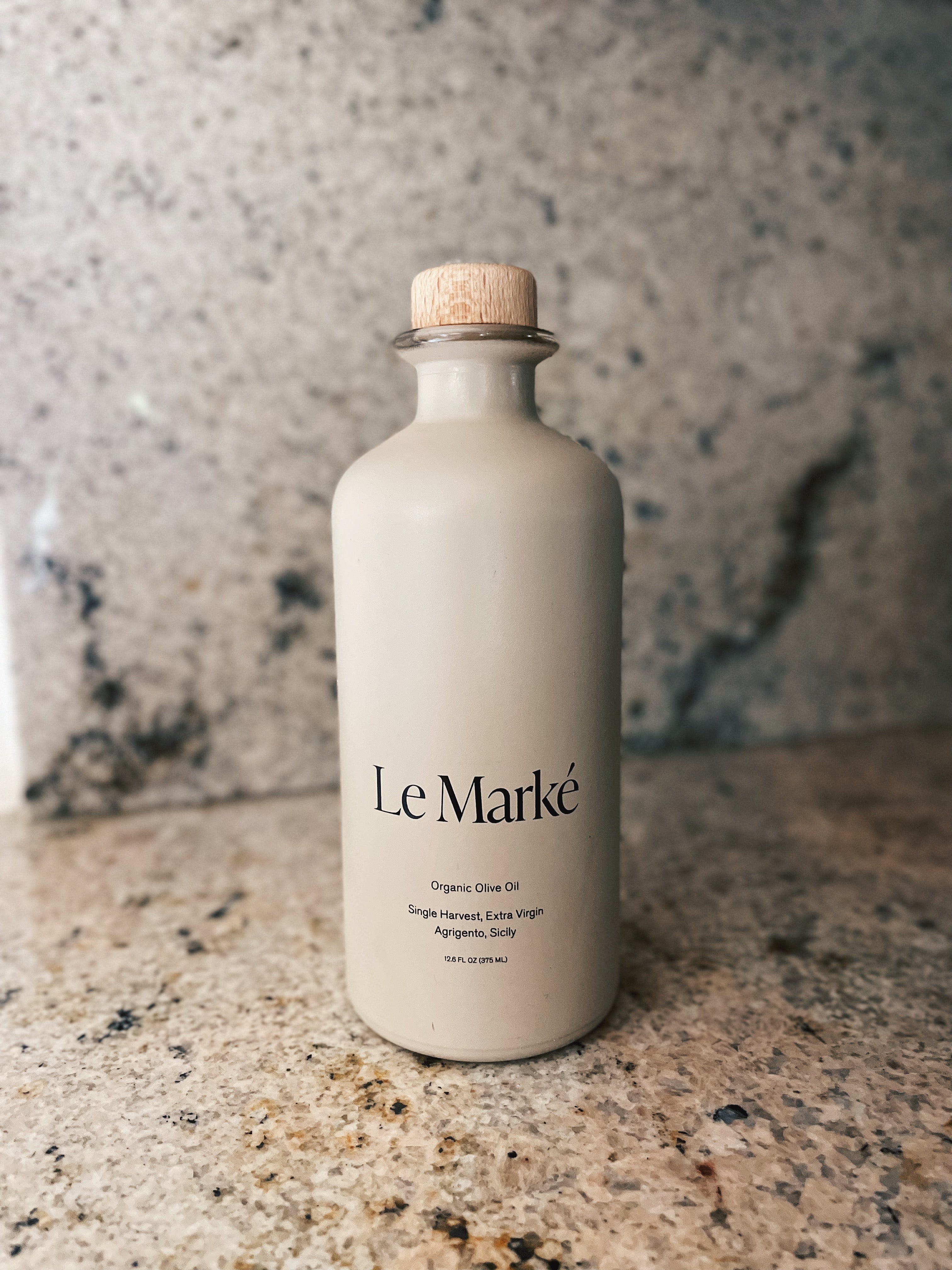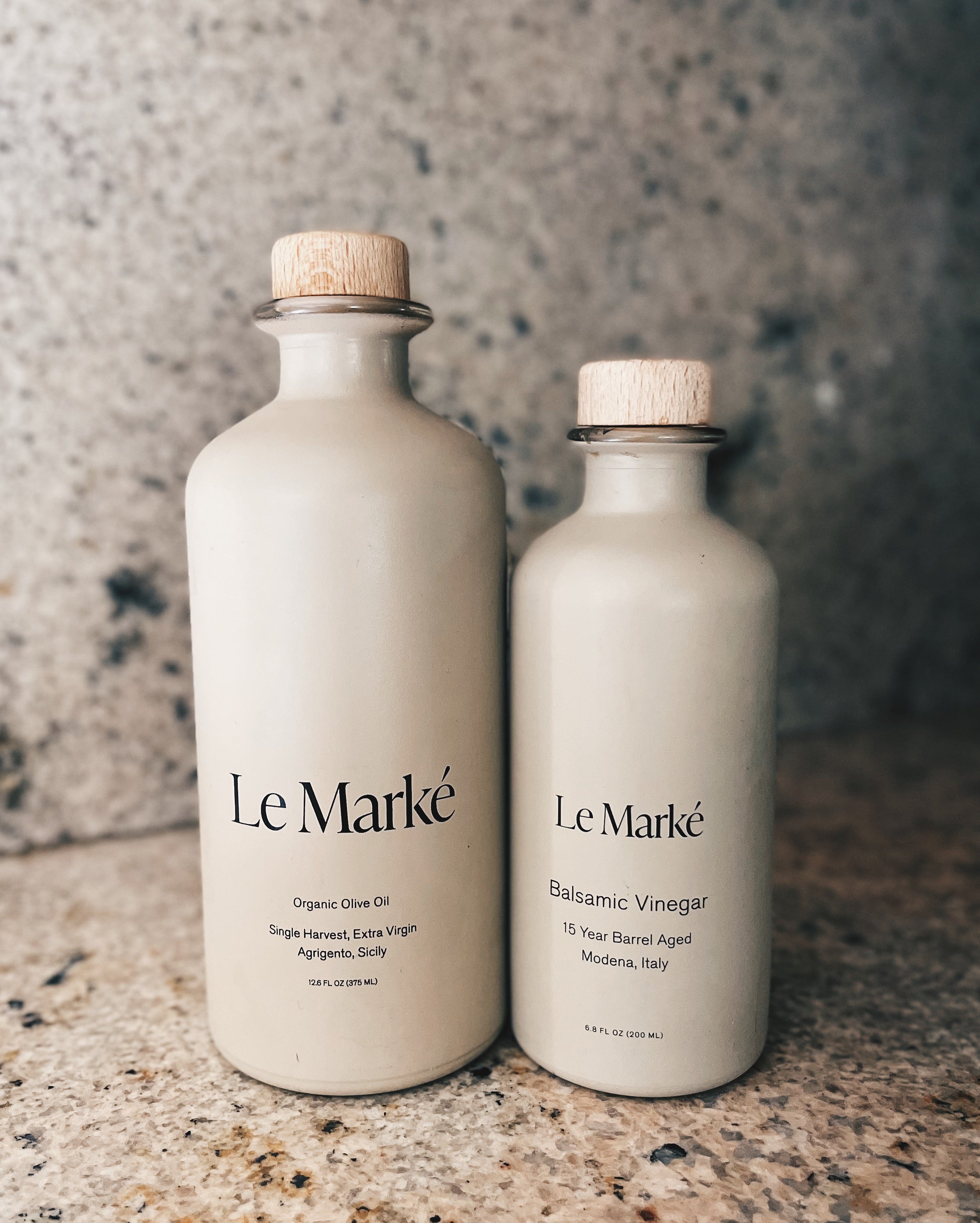 Le Marké Organic Olive Oil
This olive oil is fantastic! 
Le Marké hand-harvested and organic Sicilian olive oil, made from cold-pressed, single-harvest 100% Biancolilla olives—a deliciously versatile cornerstone in the kitchen that works beautifully for cooking, roasting, finishing, and anything in between.
The Biancolillia is one of the oldest varietals of olive tree found in Central and Eastern Sicily—named for the olives' pale white hue during the winter season. Brimming with tradition and story, Biancolillia olives have been a trusted standard for quality olive oil production across generations, with the fruit beloved for its resistance to drought; self-pollinating capabilities; and unmistakable flavor, at once richly distinct and rarely refined.

We absolutely love it, and think you will too.
Refillable Glass Bottle | Wooden Cap
12.6oz | 350ml