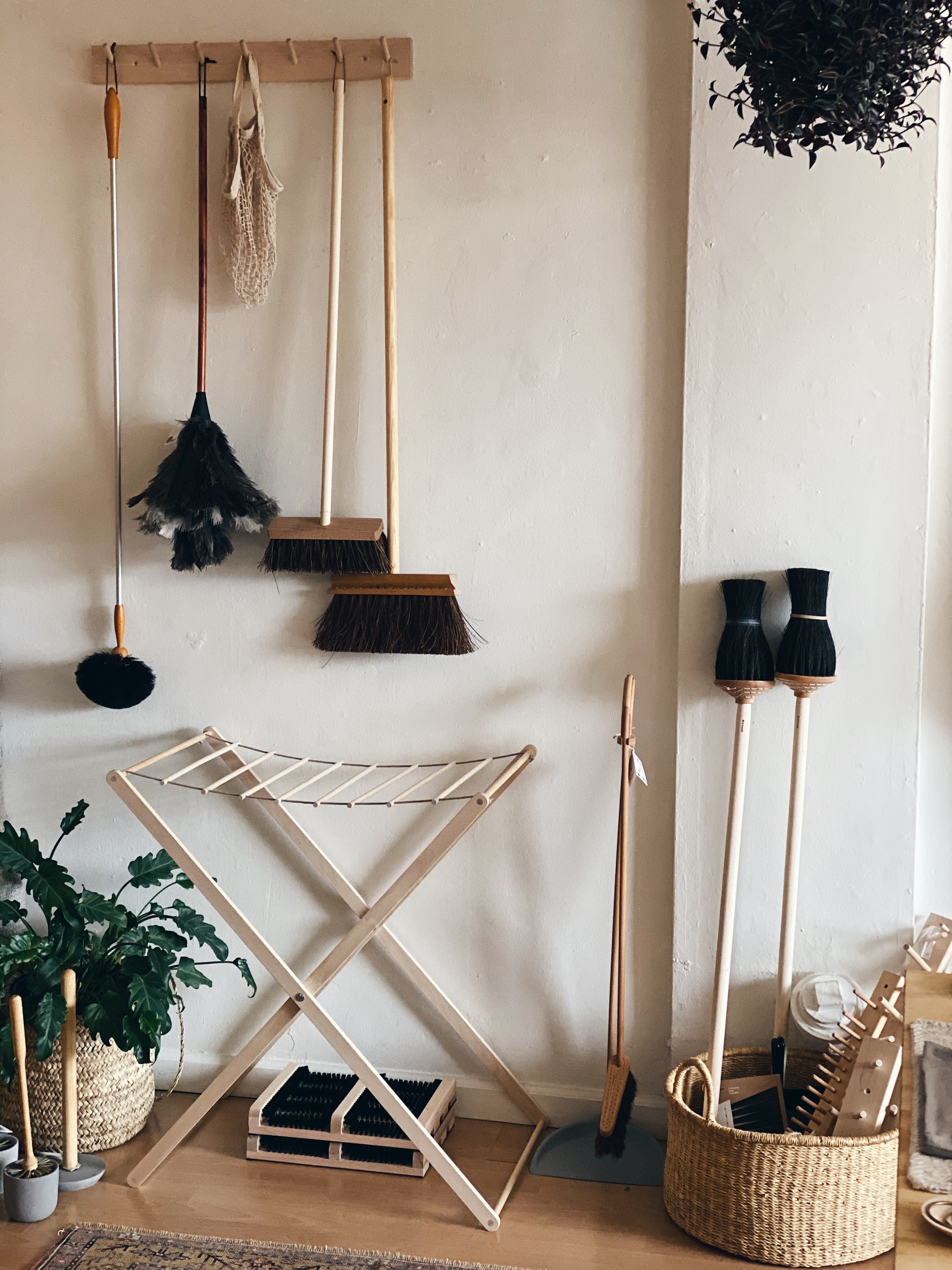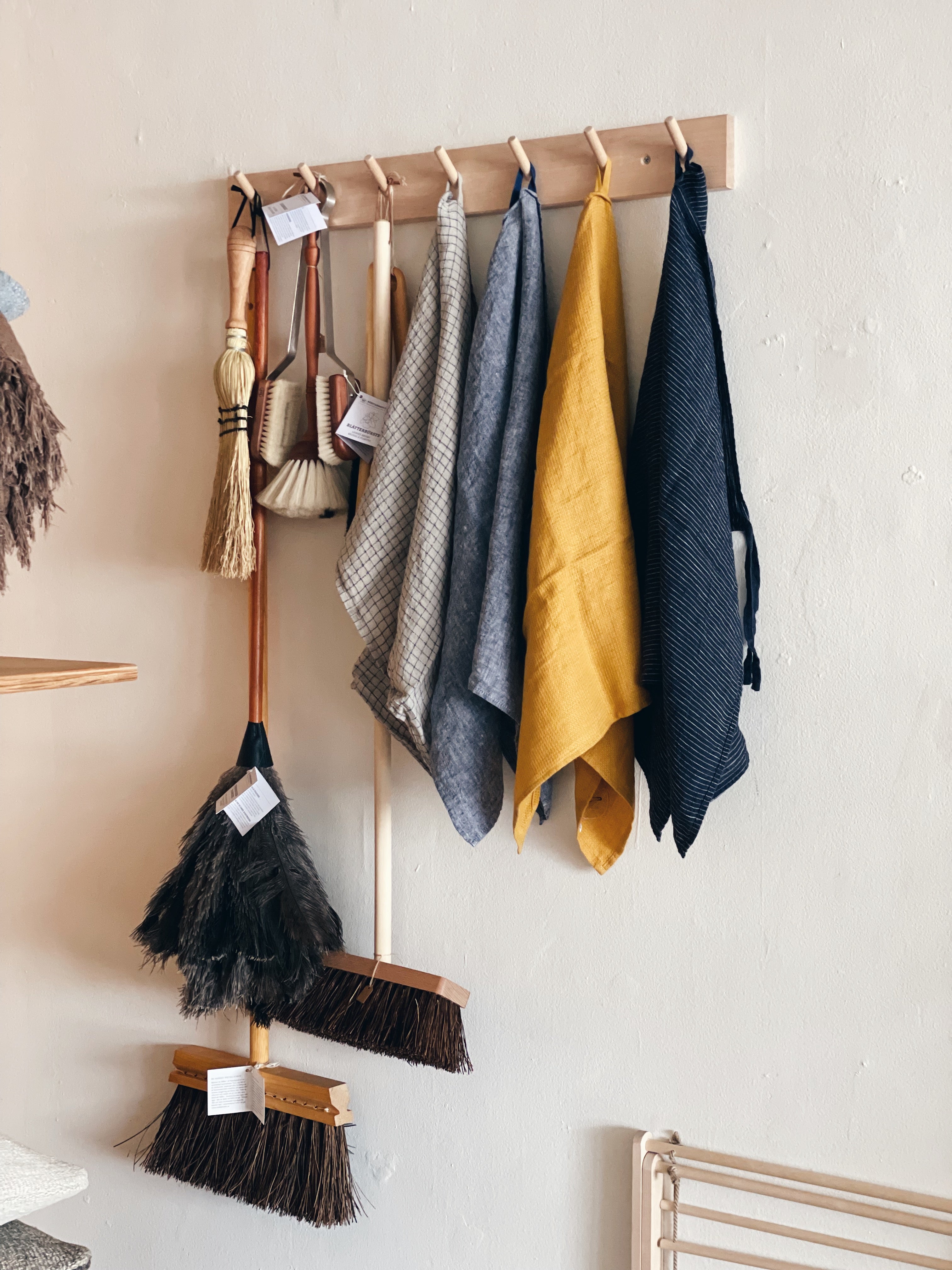 Long Handle Bassine Broom
Long handled indoor/outdoor broom made from oiled birch and bassine fiber.  It's stiff bristles are perfect for sweeping dirt and leaves off your deck, patio or porch.
Approximately 45″ tall x 12″ wide
Designed by Iris Hantverk.
Handmade in Sweden by the visually impaired
Shipping Note: This broom is excluded from free shipping due to being an oversized item. There is a $25 flat fee to accommodate for the large package size.  If you have any questions, please contact us.