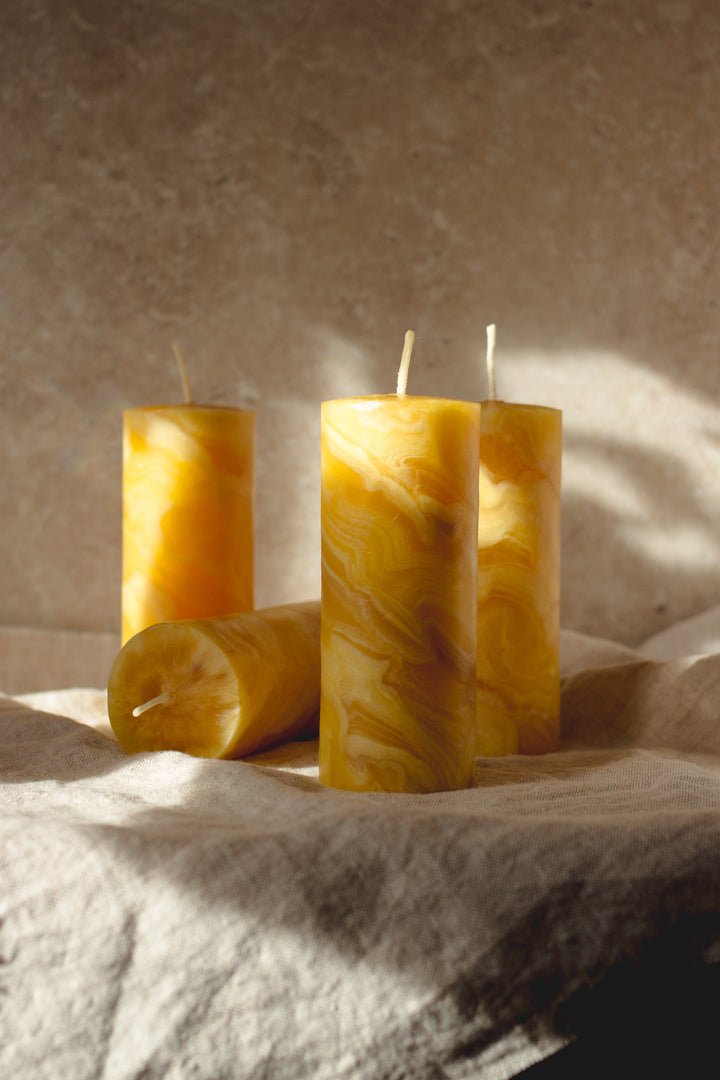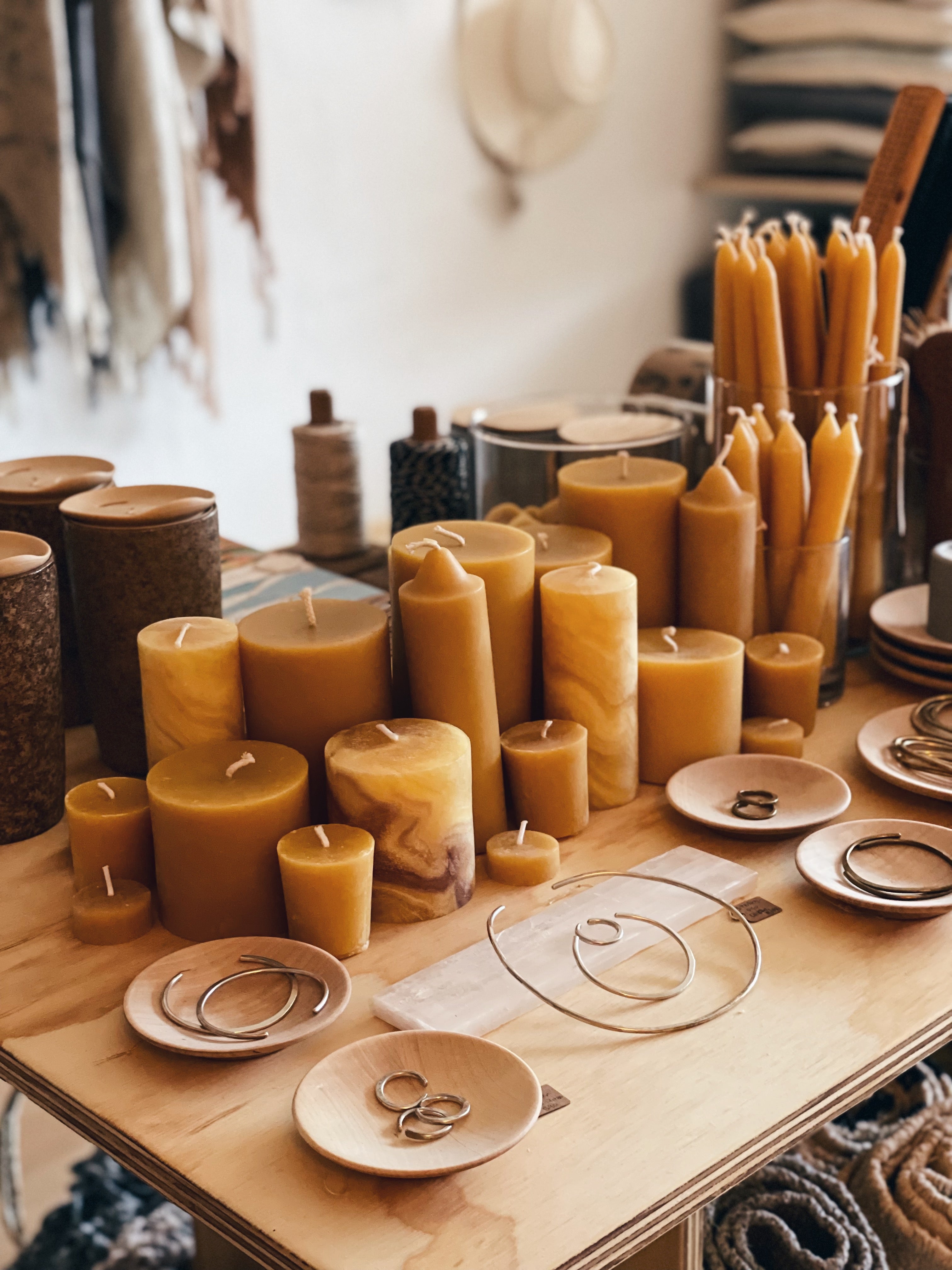 Marbled Beeswax Pillar Candles
These elegant pillar candles from Goldrick are hand kneaded with pure beeswax. They give off a subtle fragrance and gorgeous orange glow. Beeswax candles also cleanse the air when they burn and are helpful for allergies. As the wax is pure and clean straight from the beehive, these candles contain no toxins. 
Ingredients: 100% pure beeswax & cotton wick
Burn Time:
Tall - 2" x 5" - Approximately 40 hours
Short - 3" x 4" - Approximately 60 hours
Beeswax is the only known wax that can release negative ions that attach themselves to the toxins in our air. Purifying and leaving the air around us cleaner which is great for people with allergies, chemical sensitivities and asthma.