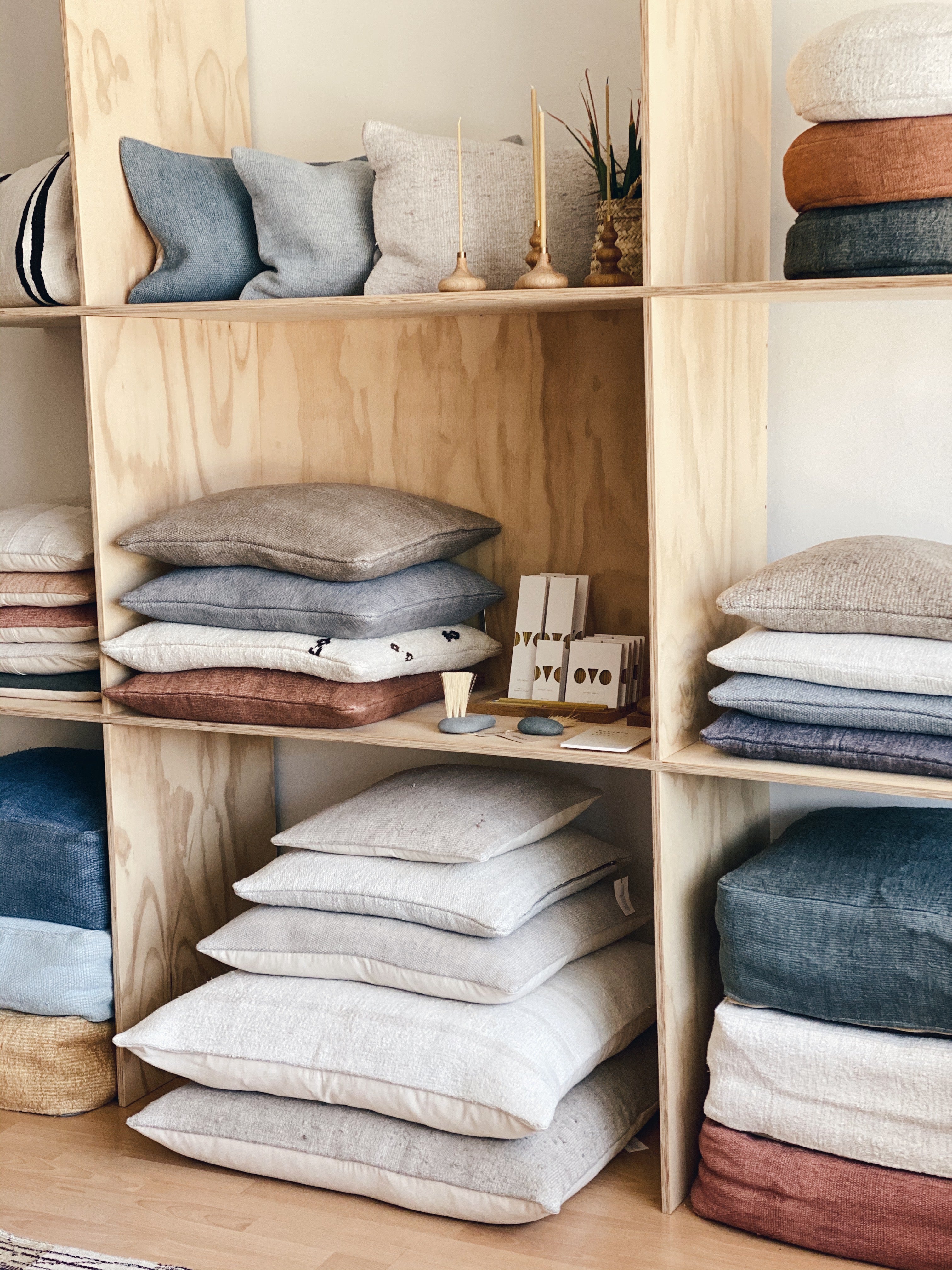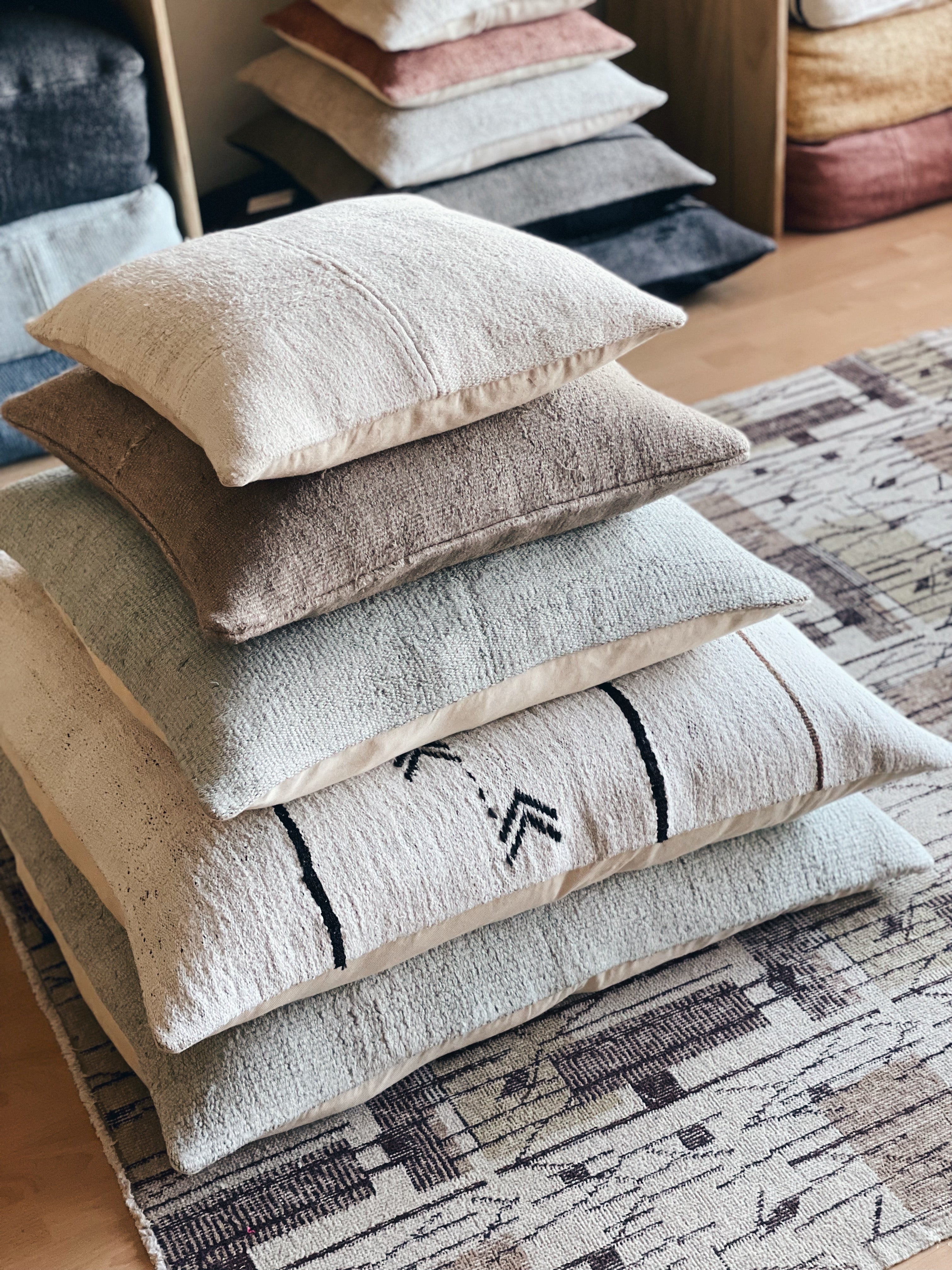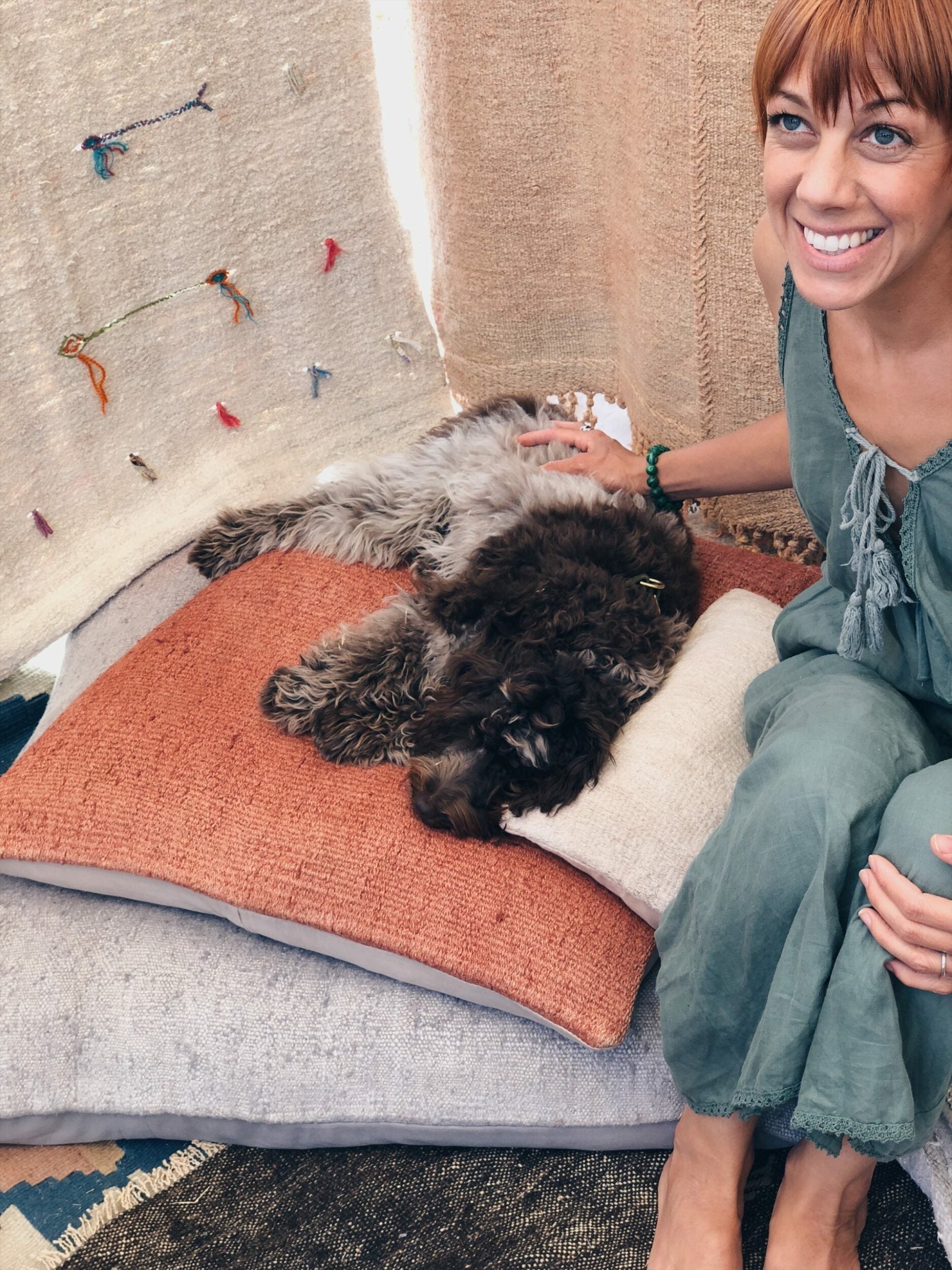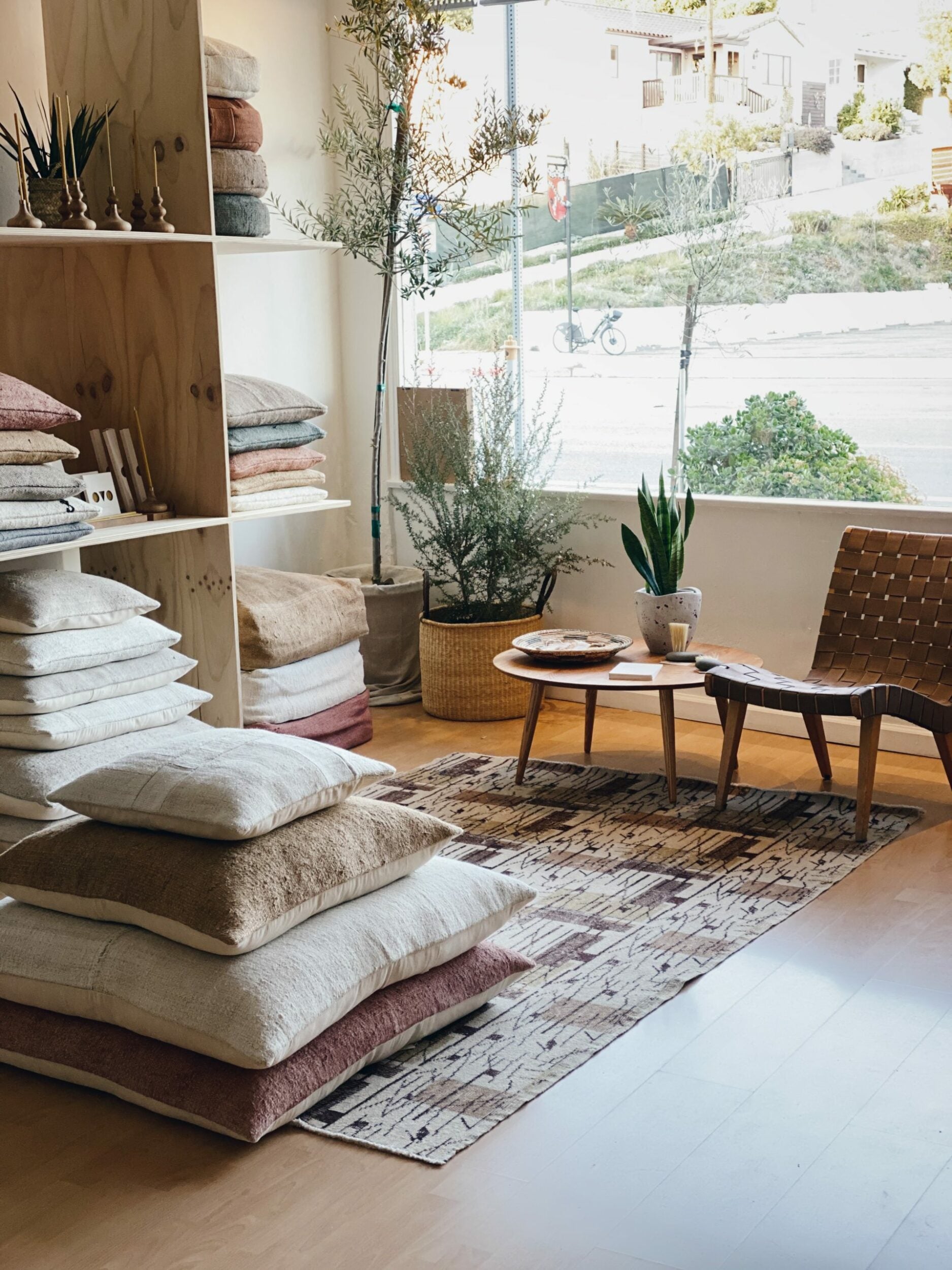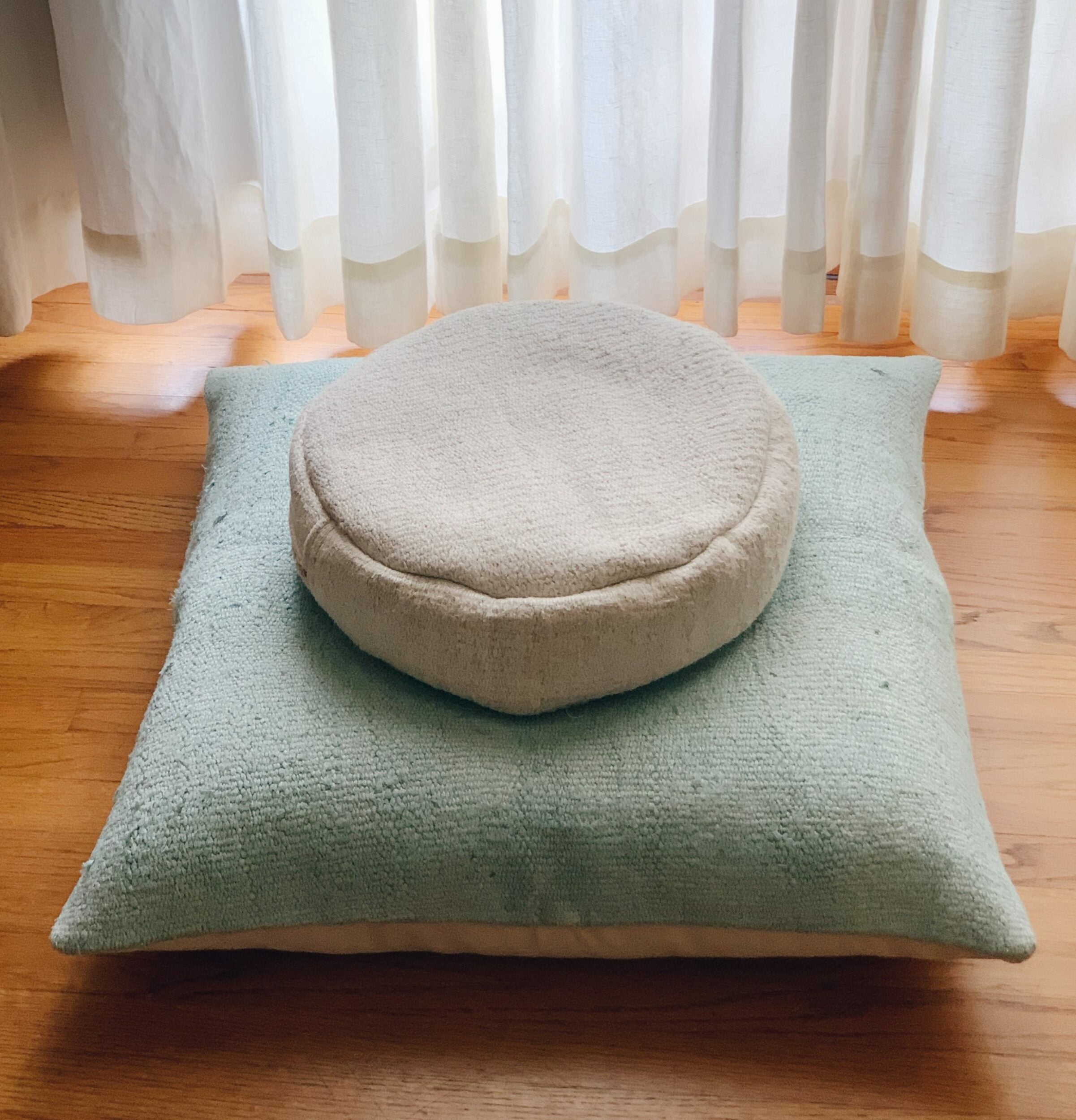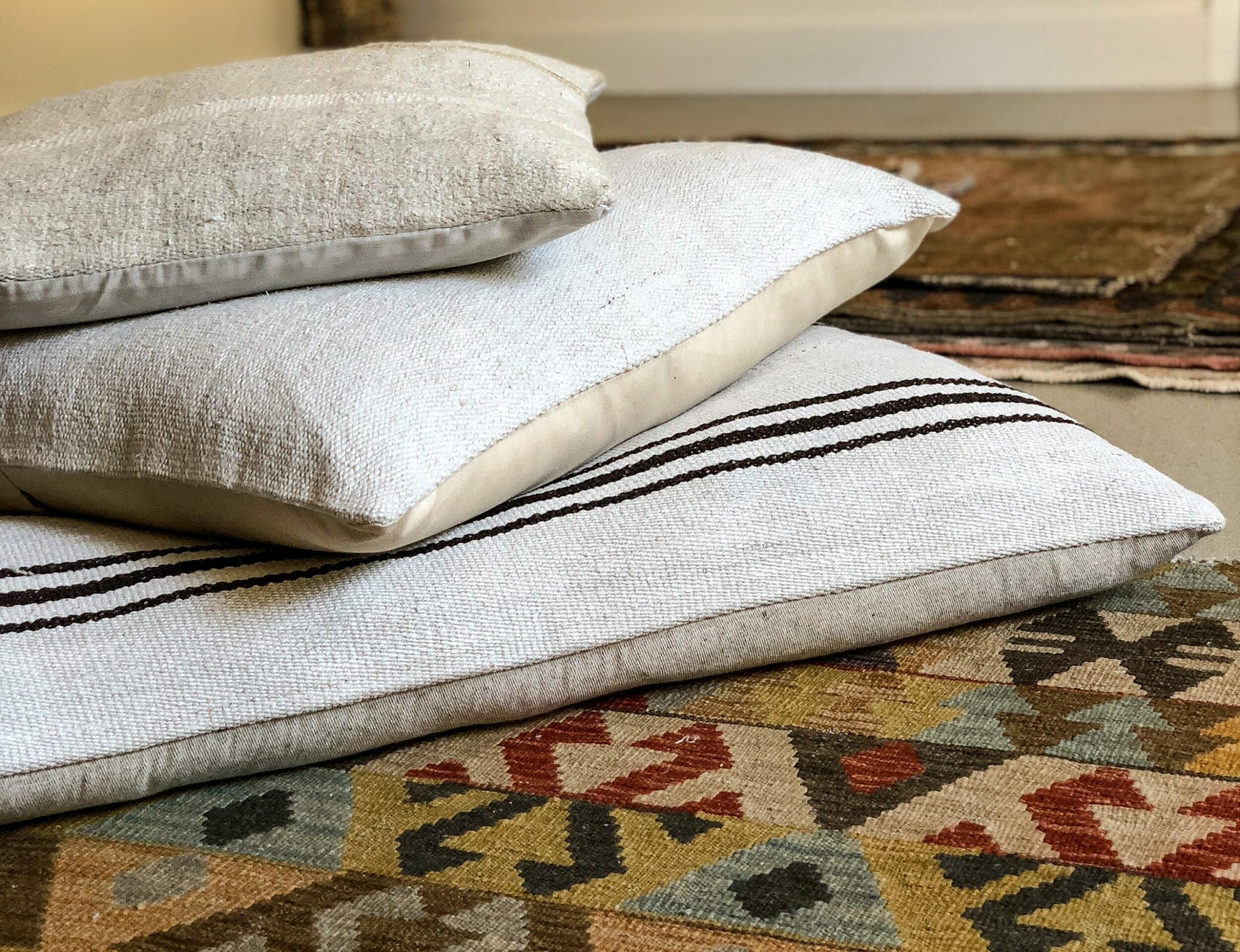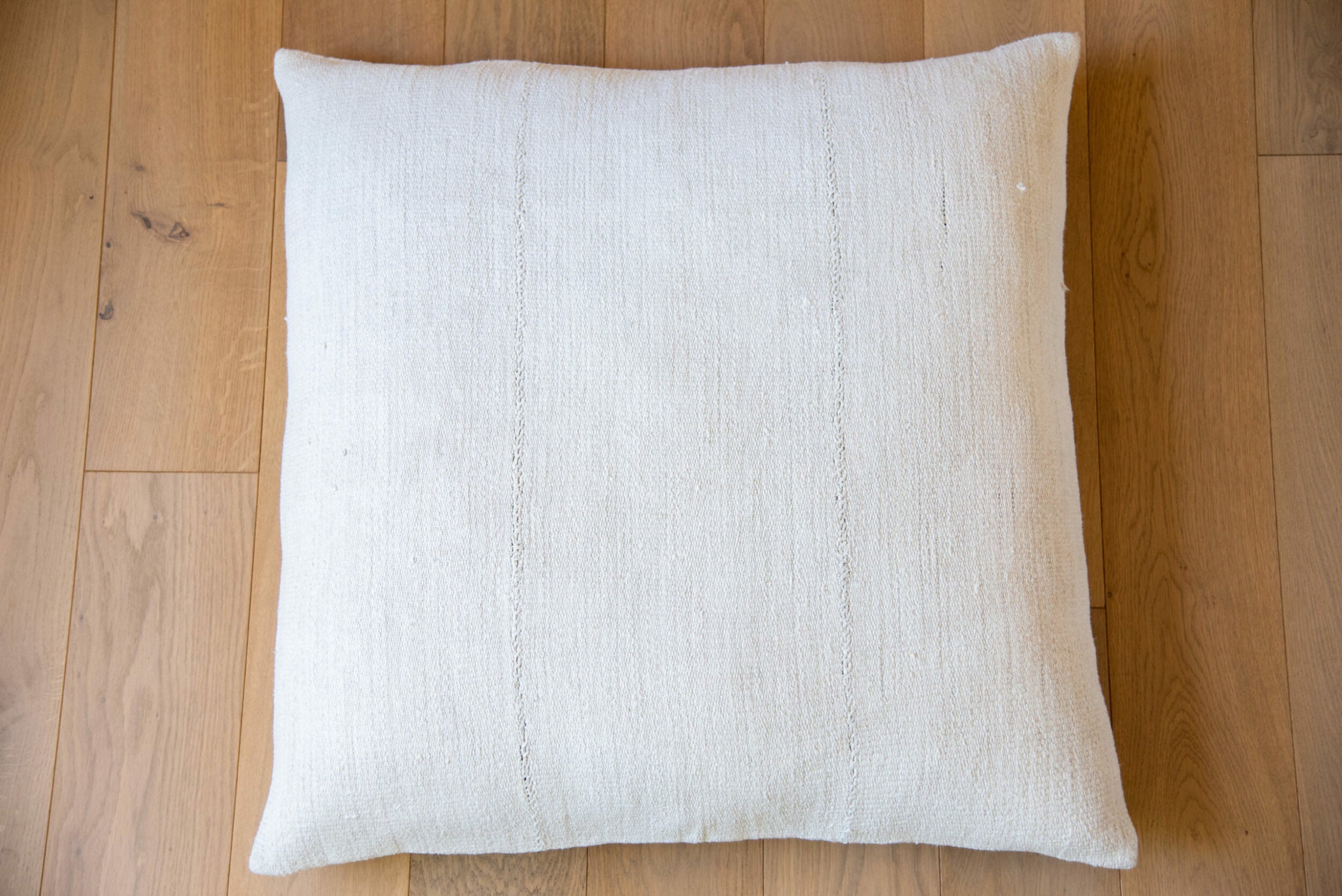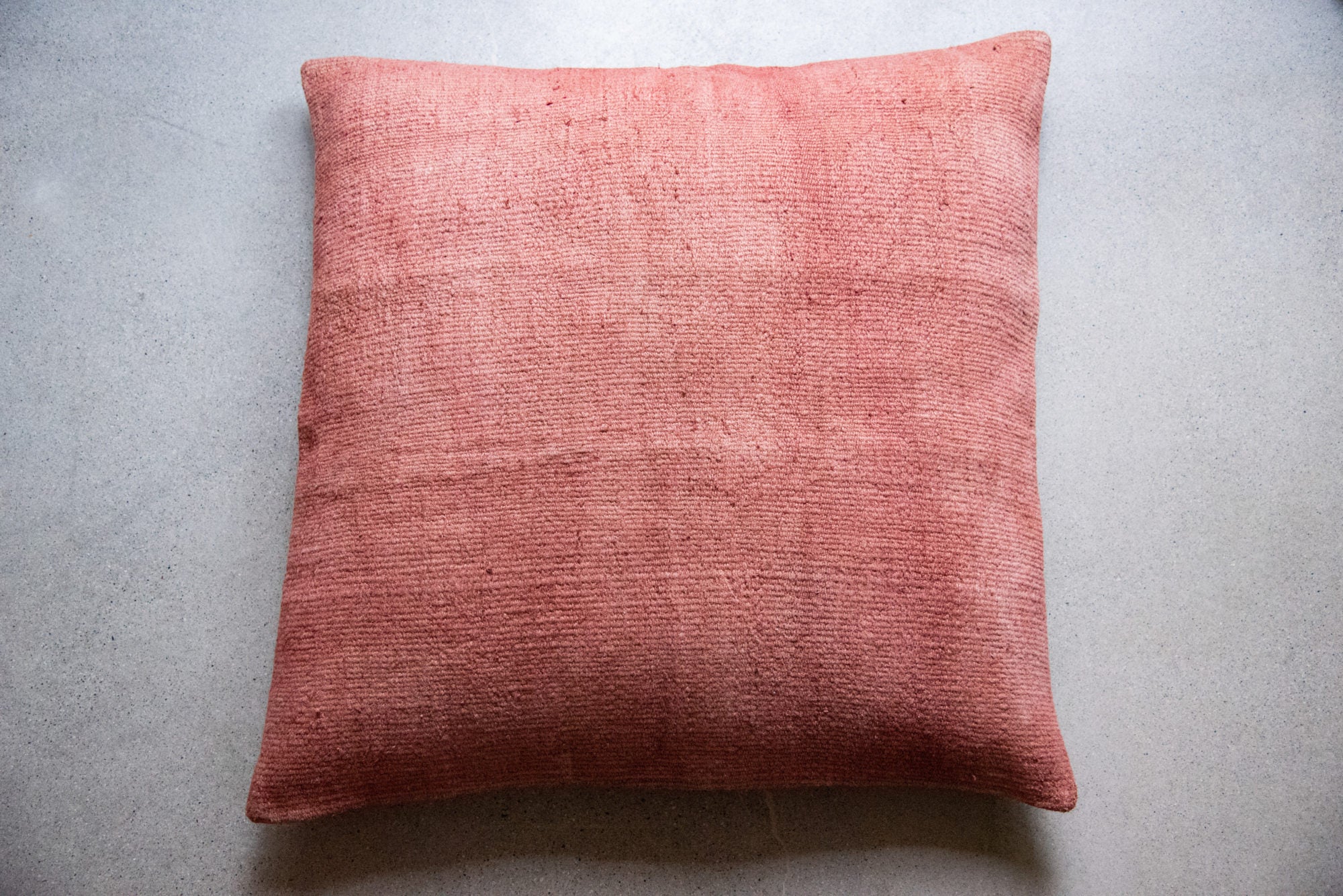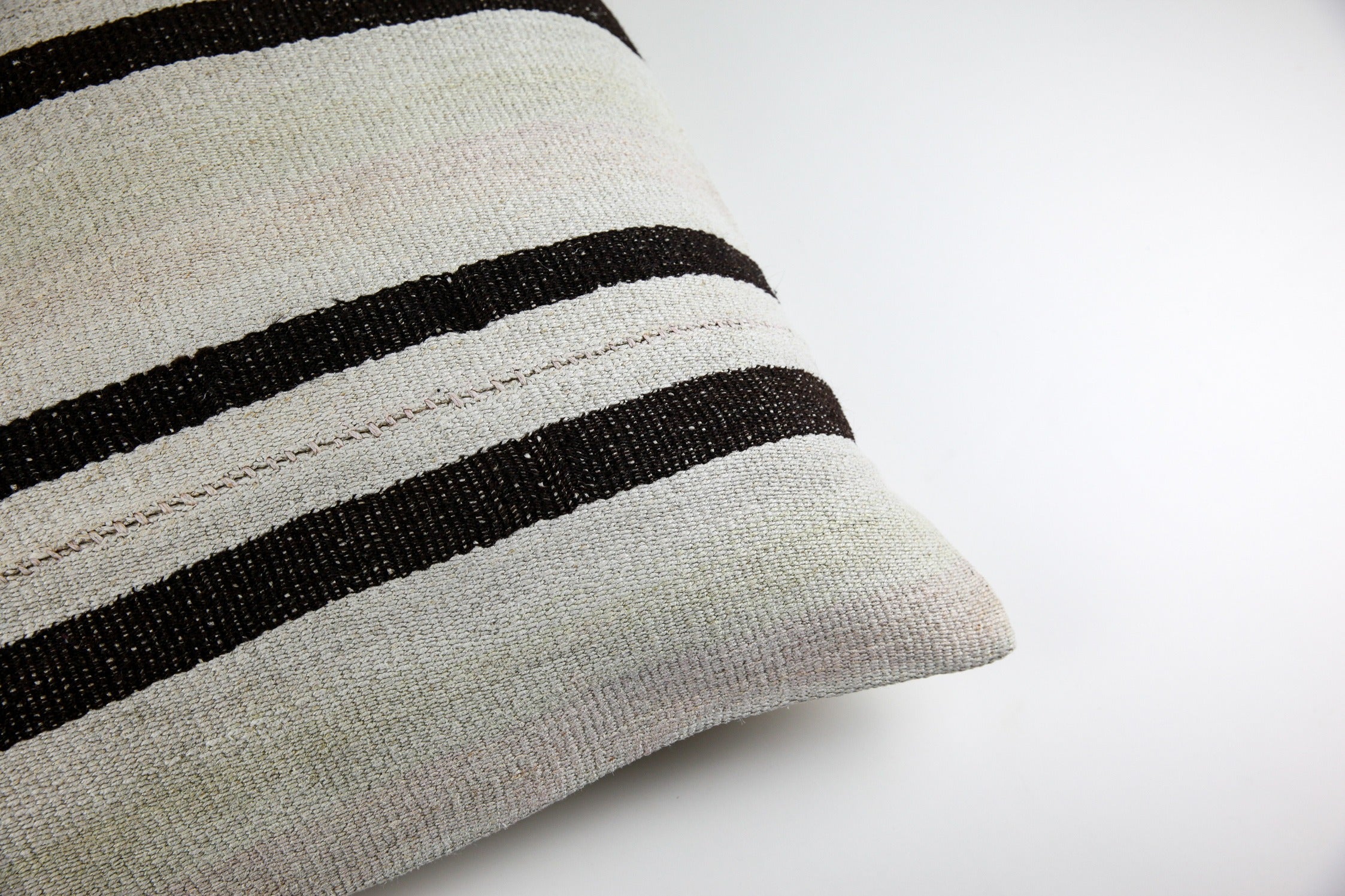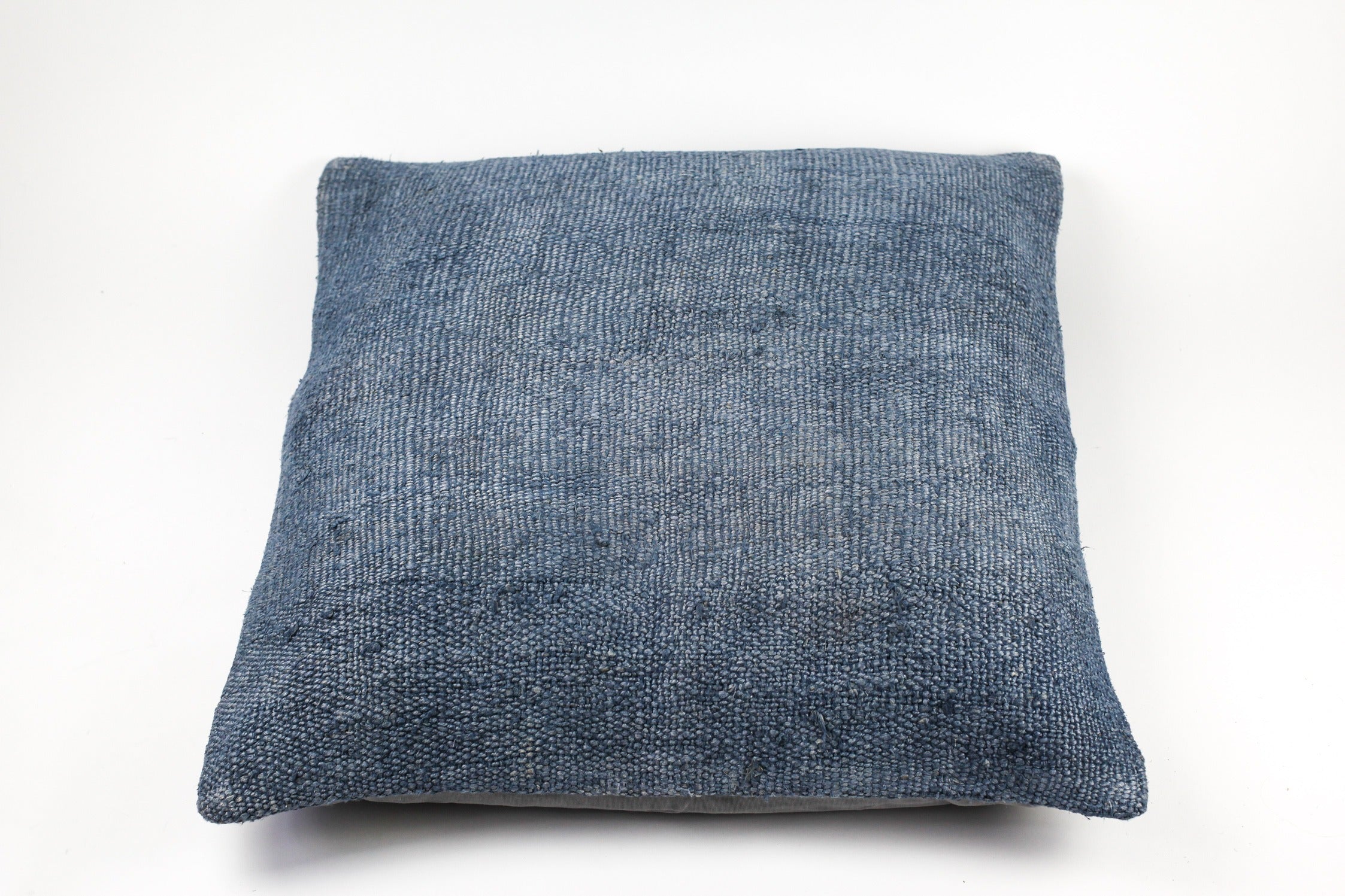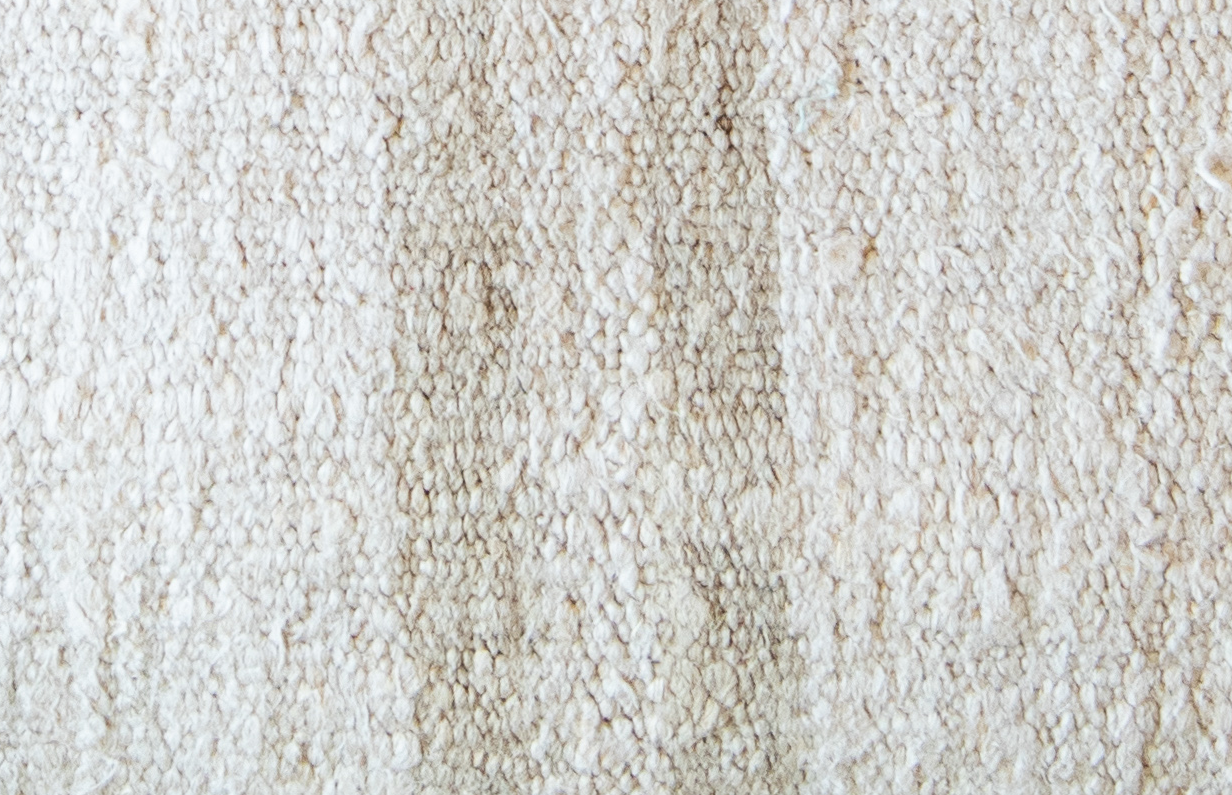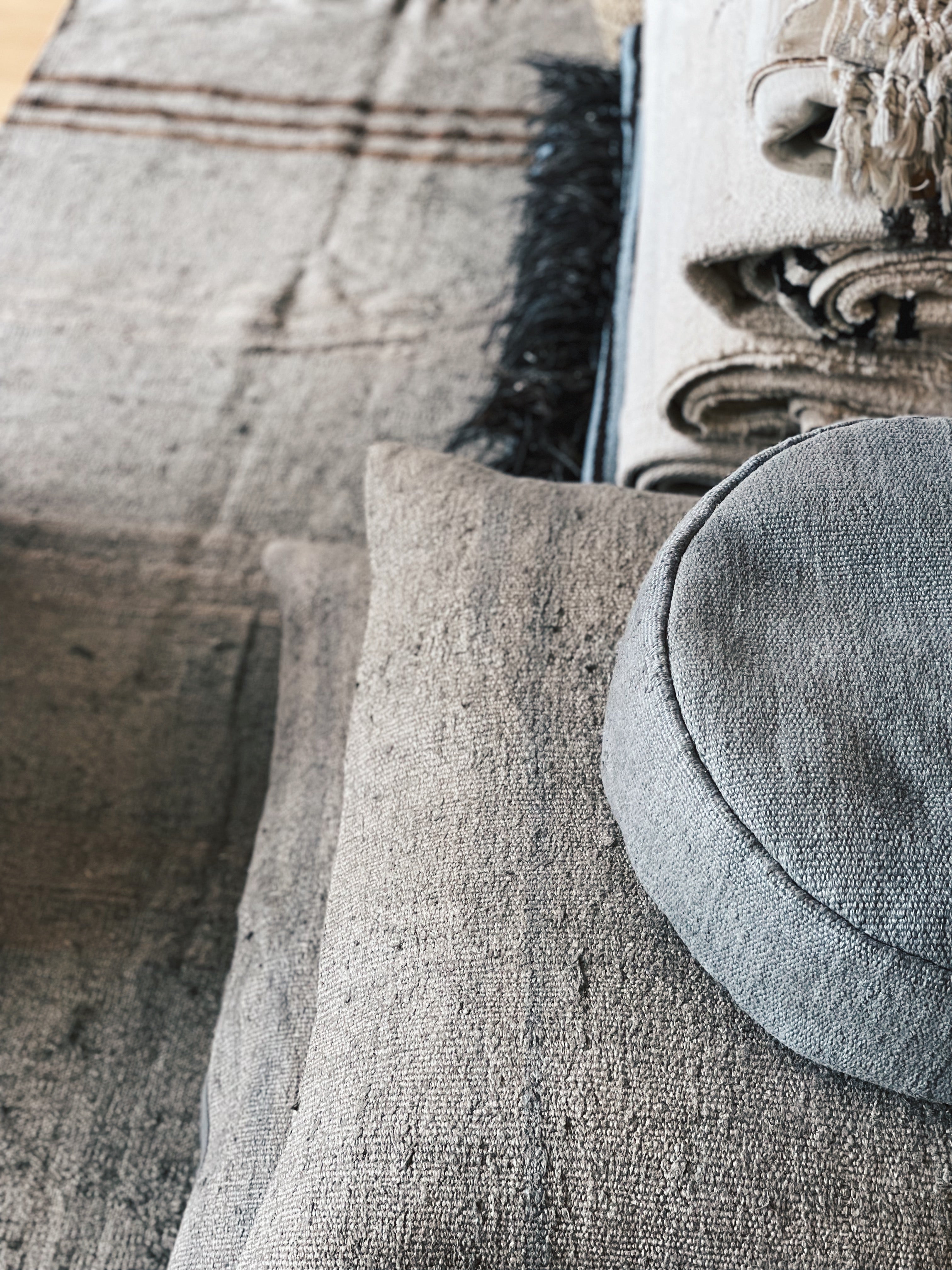 Medium Vintage Hemp Floor Cushions
Cushion cover handmade from naturally dyed vintage hemp woven in the 1960s.
Measures approximately 28″ x 28″
Each cushion cover is one of a kind. This is the beauty and uniqueness of handwoven vintage hemp. Your cushion cover will be similar to the item(s) shown, however not identical. If you would like a photo of the exact cushion cover(s) that will be shipped to you, please feel free to send an email requesting one.
Optional Pillow Inserts – We offer an option to add FOUR 20″ x 20″ cruelty-free feather inserts to fill your medium floor cushion.  Please be sure to select "include insert" if you would like your pillow to arrive with the inserts to stuff it.  Please see shipping note below.
Shipping Note: If you choose to have your cushion shipped with inserts, there is a $25 flat fee to accommodate for the large package size.  There are no other shipping or handling charges as complimentary shipping is offered for orders over the specified dollar amount.  If you have any questions, please contact us.