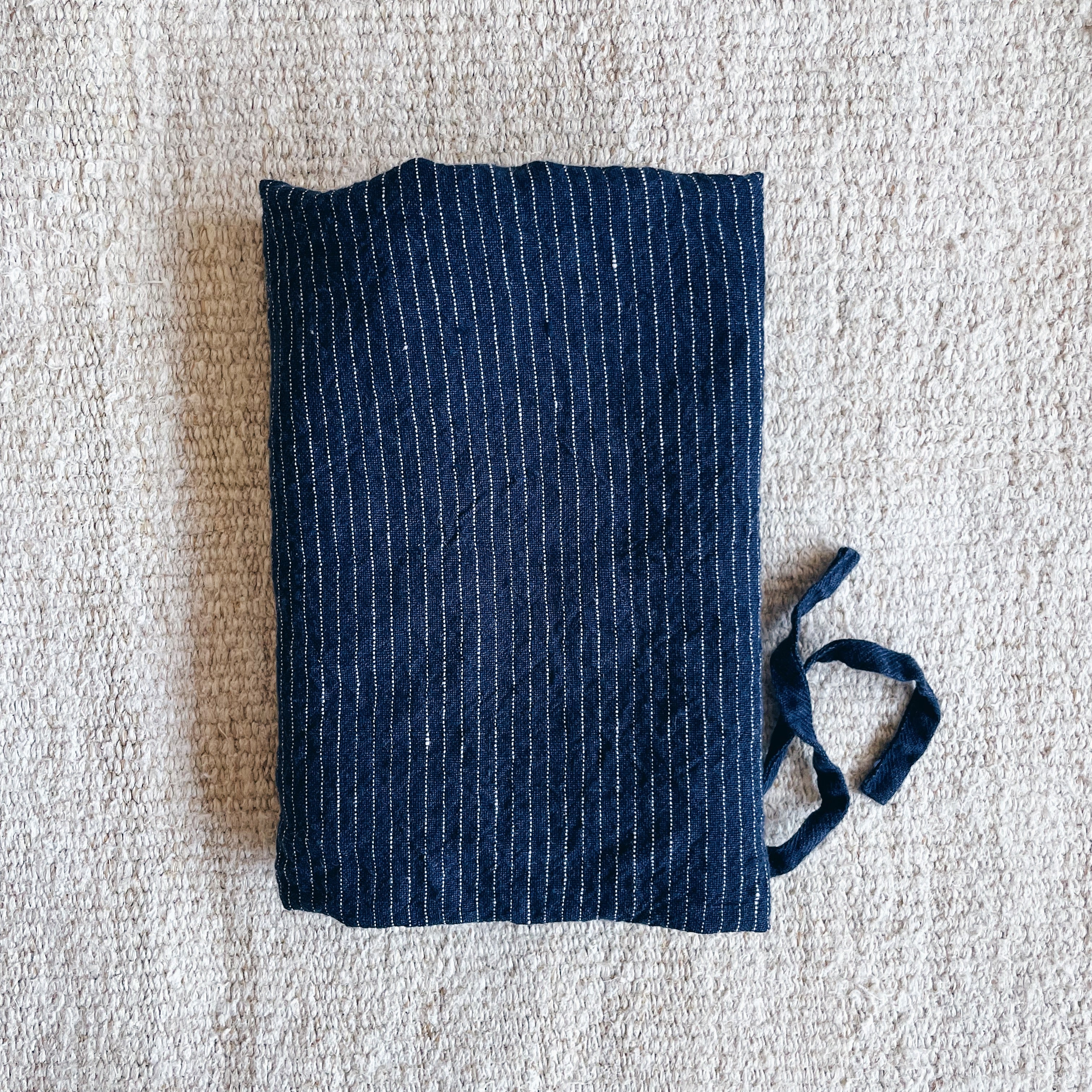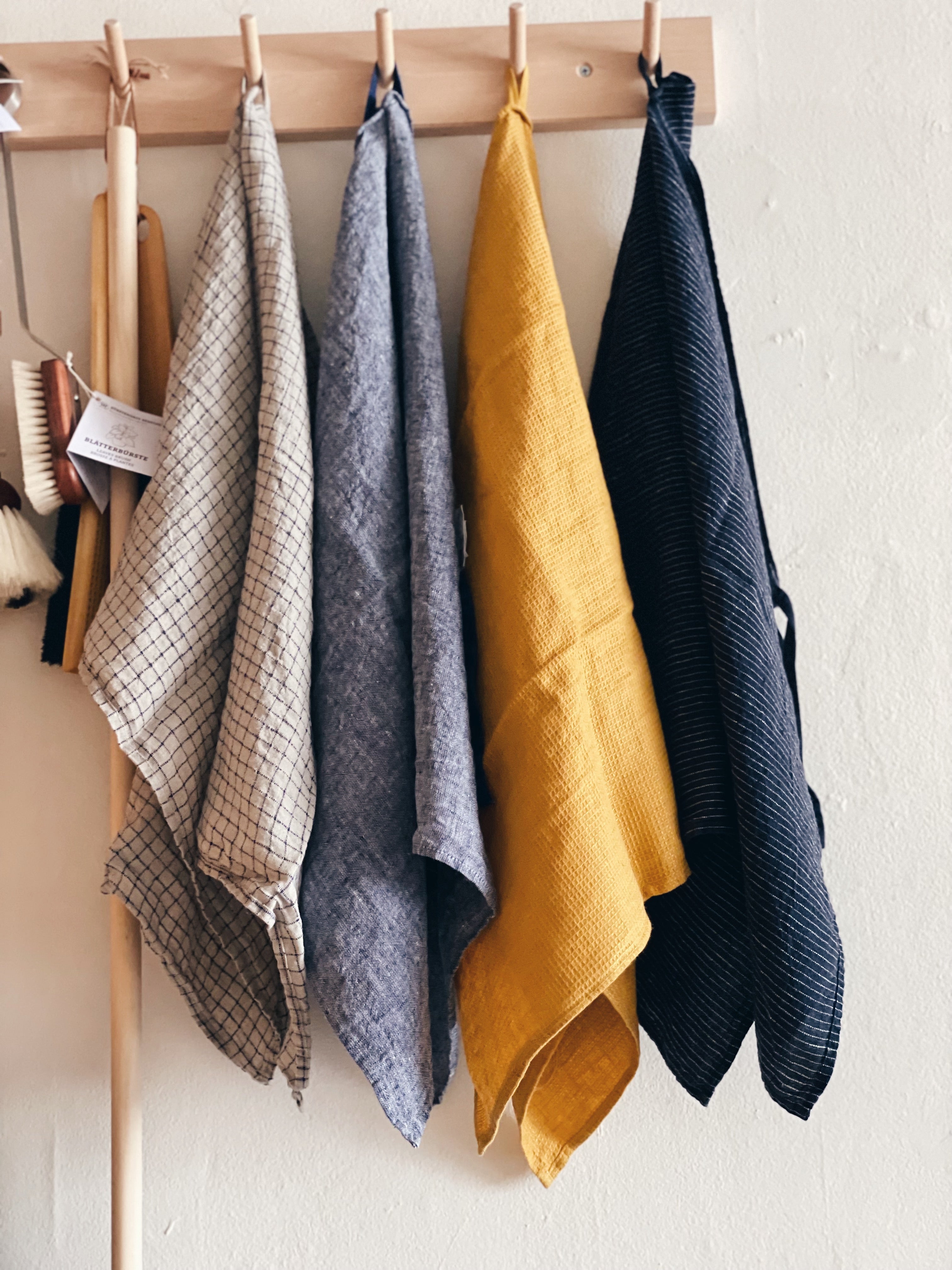 Navy Borsalino Stripe Kitchen Towel
These generously sized kitchen towels are made from soft French linen, and are absolutely fantastic.  Two small ties sewn to the ends allow it to be used as a half apron for many.  We are obsessed! 
Approximately 22" x 33"
Sold individually.
Care Instructions - Machine wash at up to 40°C / 104°F using an organic or natural detergent. Line Dry or Tumble dry on a gentle cycle. Ironing not recommended.