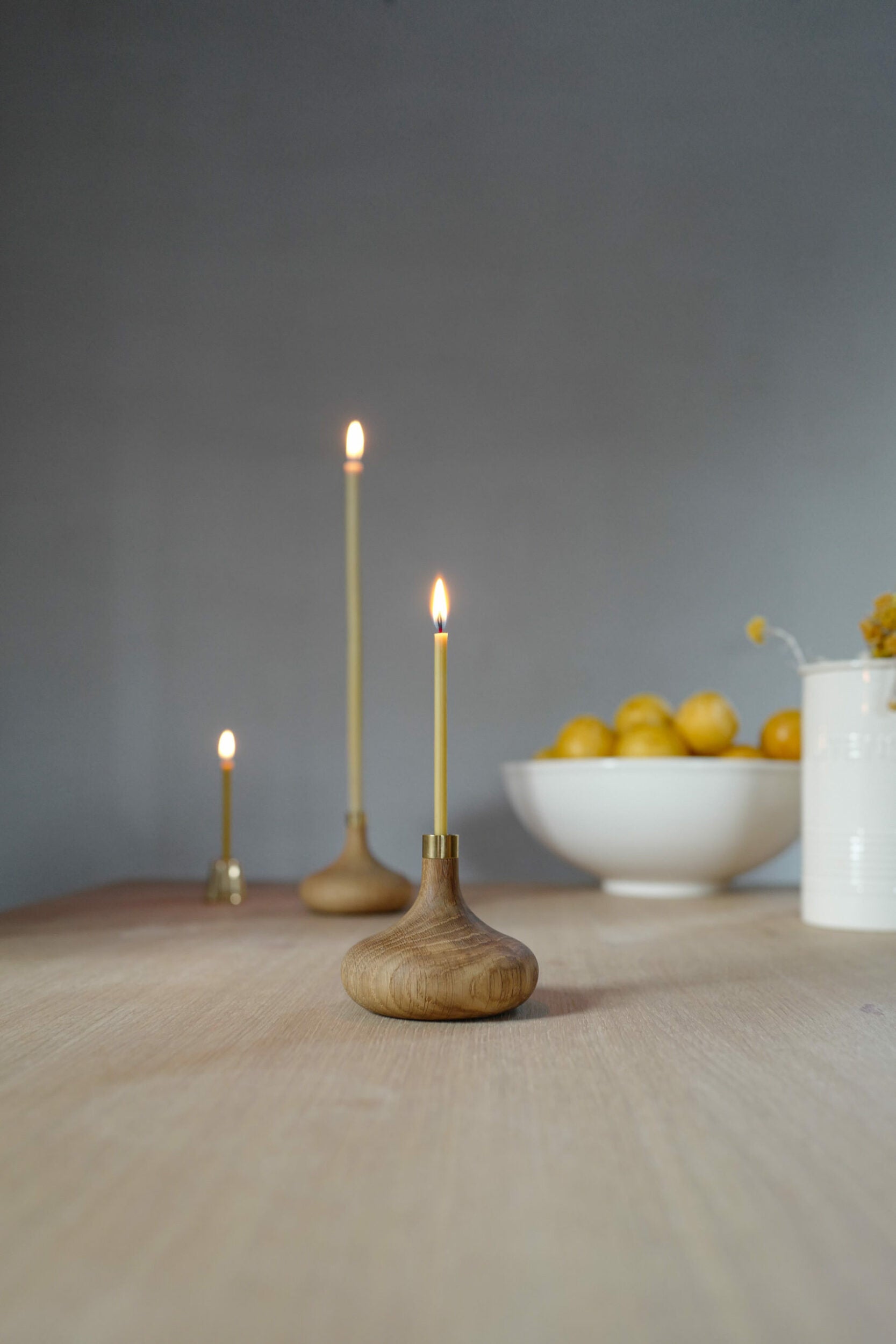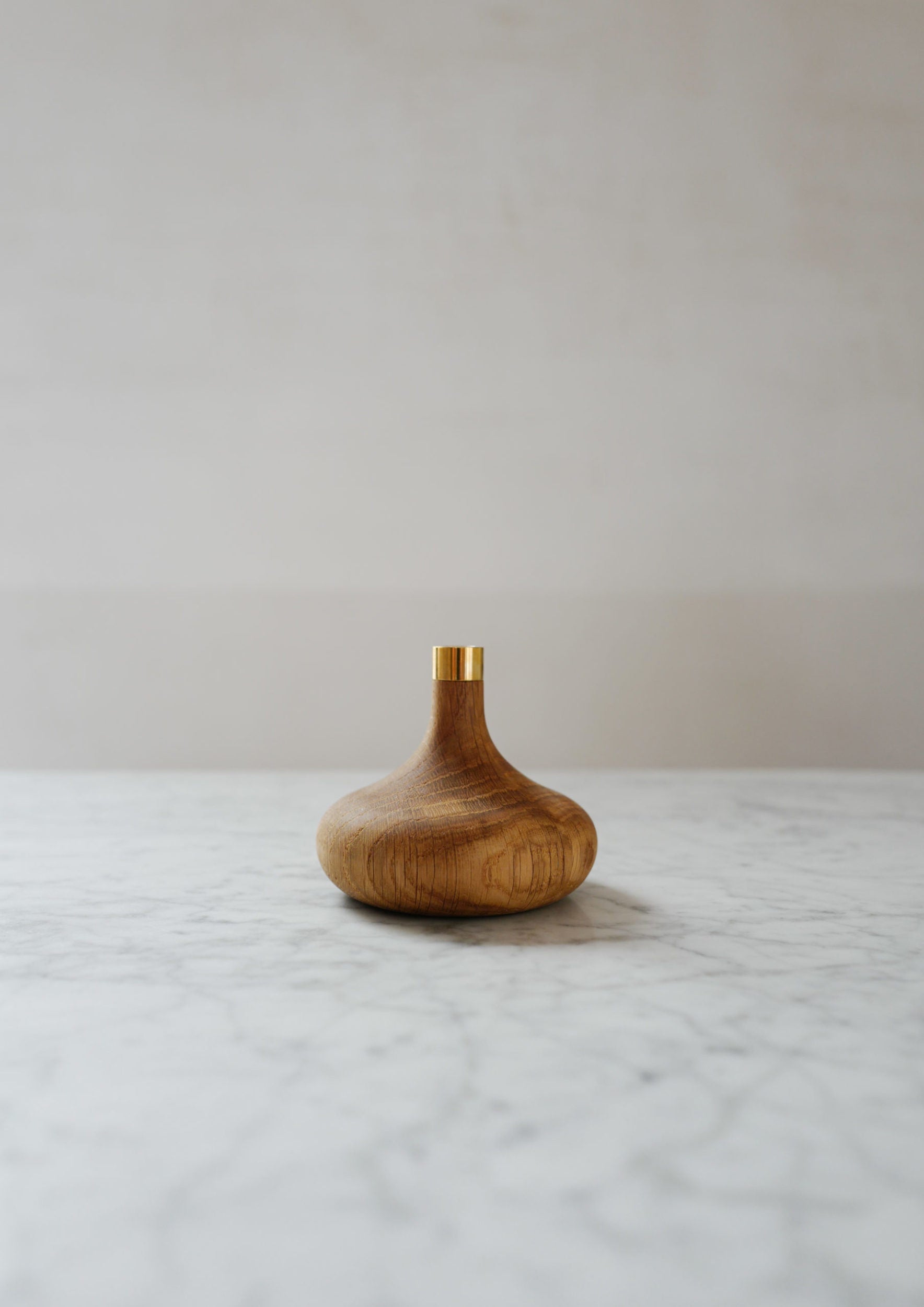 Oiled oak candle stick holder with brass detail. Two diameter hole fits to Dinner, Slim, and Birthday candles by OVO Things.
Each candle holder is unique as the grain of the wood varies.
Brass is left untreated, and can oxidize and gain patina over time. You can polish it away to have the detail shiny again or leave it as it is as a result of natural process.
Height 7.6 cm.  Base diameter 8.6 cm
Hole diameters: 0.6 cm and 1 cm