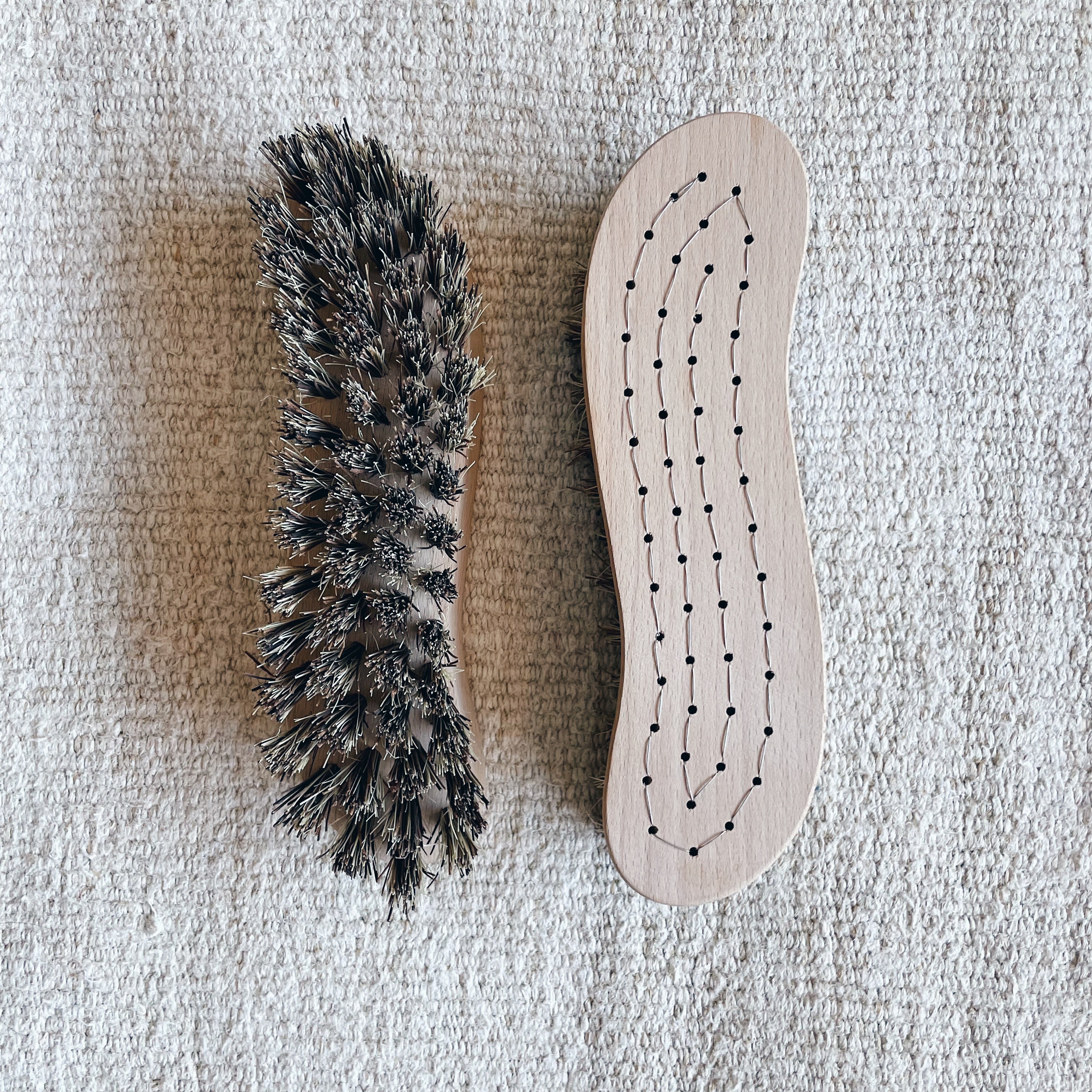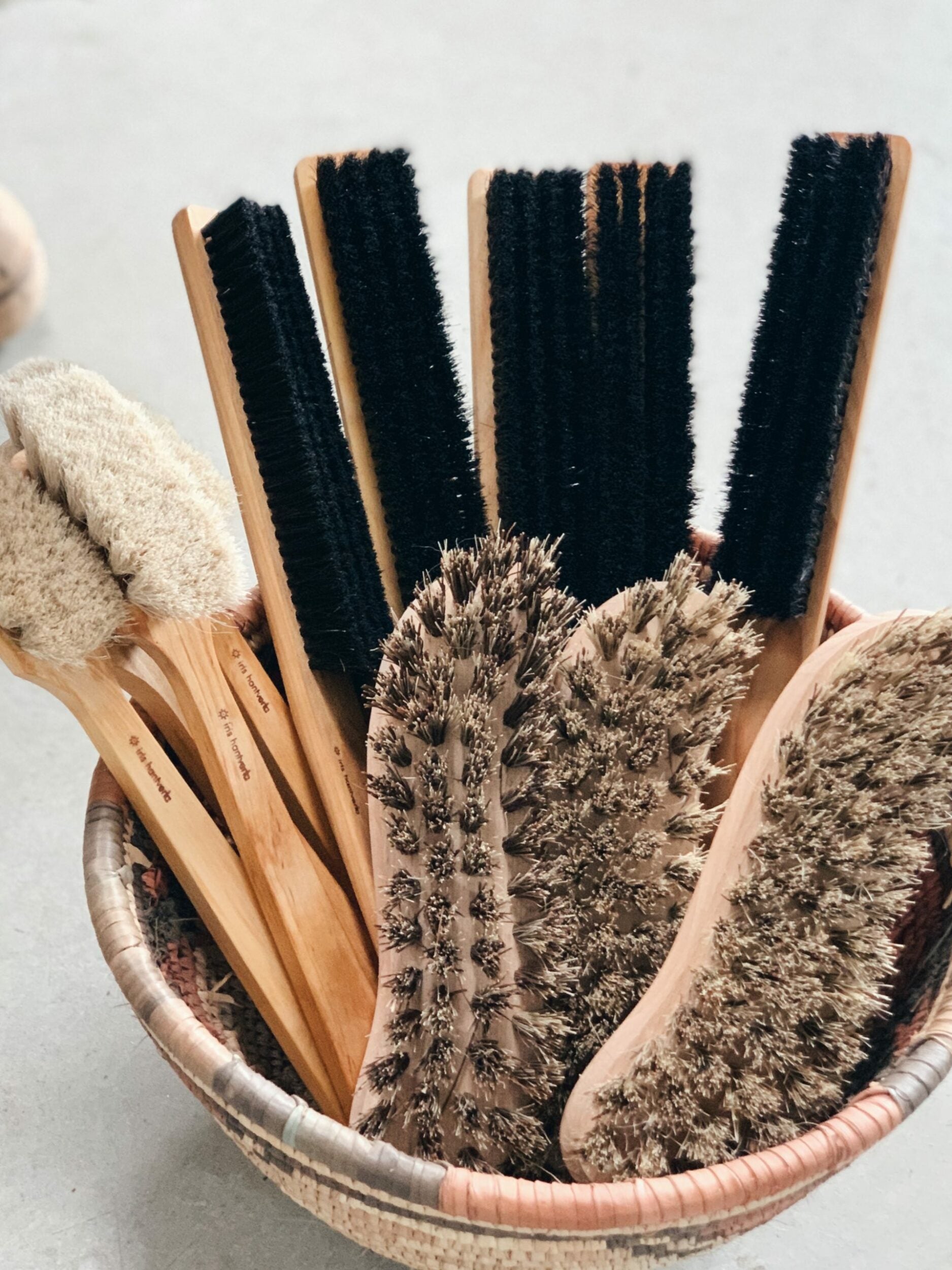 An all-round brush for heavier cleaning that can be used both indoors and outdoors… It is a nicely s-shaped brush that fits perfectly in your hand.  We use this brush on our rugs to brush dried mud or food off.  Also fantastic for brushing off dirty jeans before heading into the house.
Beech wood with bristles in Union blend (Tampico and Bassine fibers)
Approximately 8.5″  x 2.5″  x 1.5″
Designed by Iris Hantverk.
Handmade in Sweden by the visually impaired