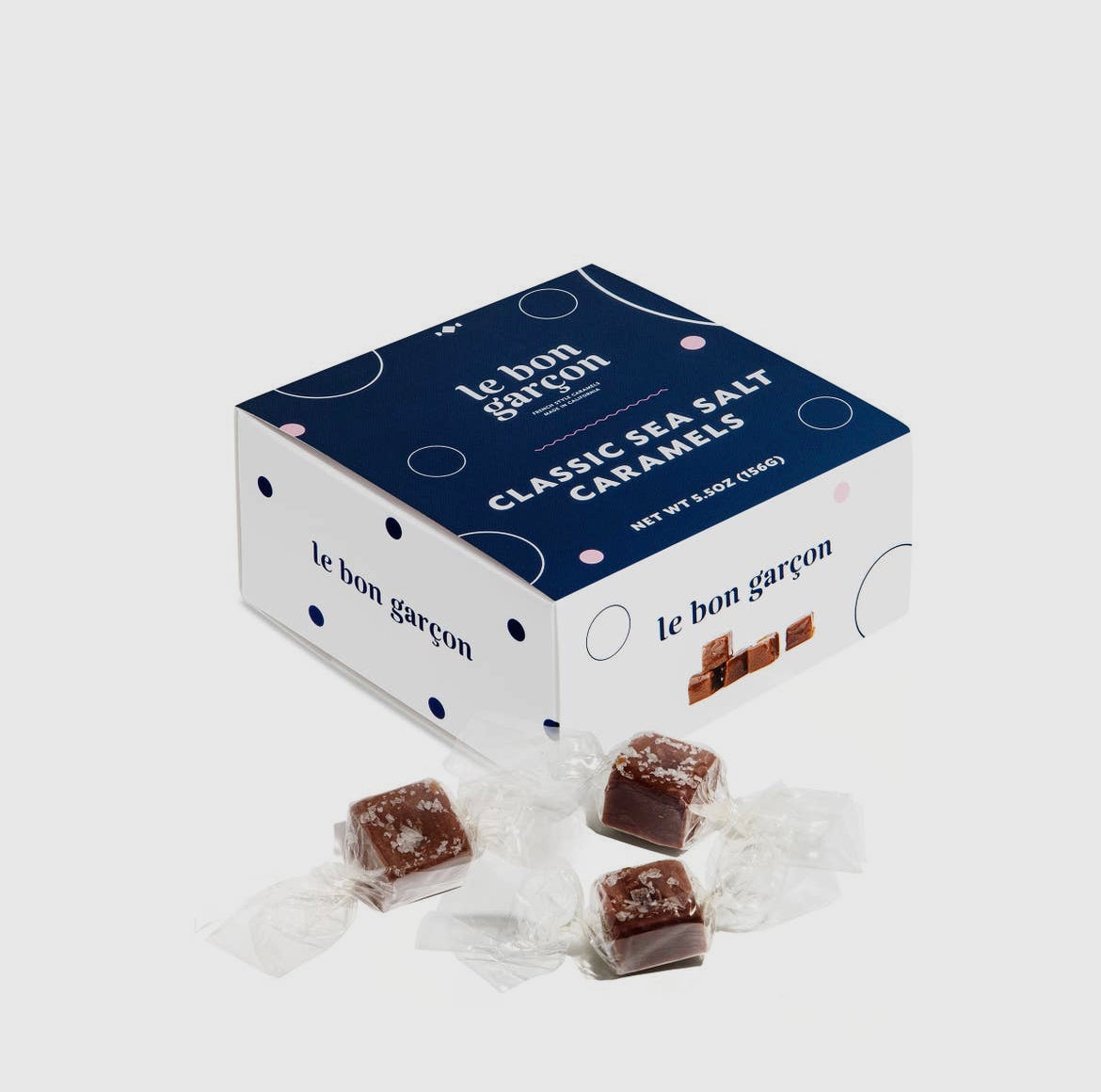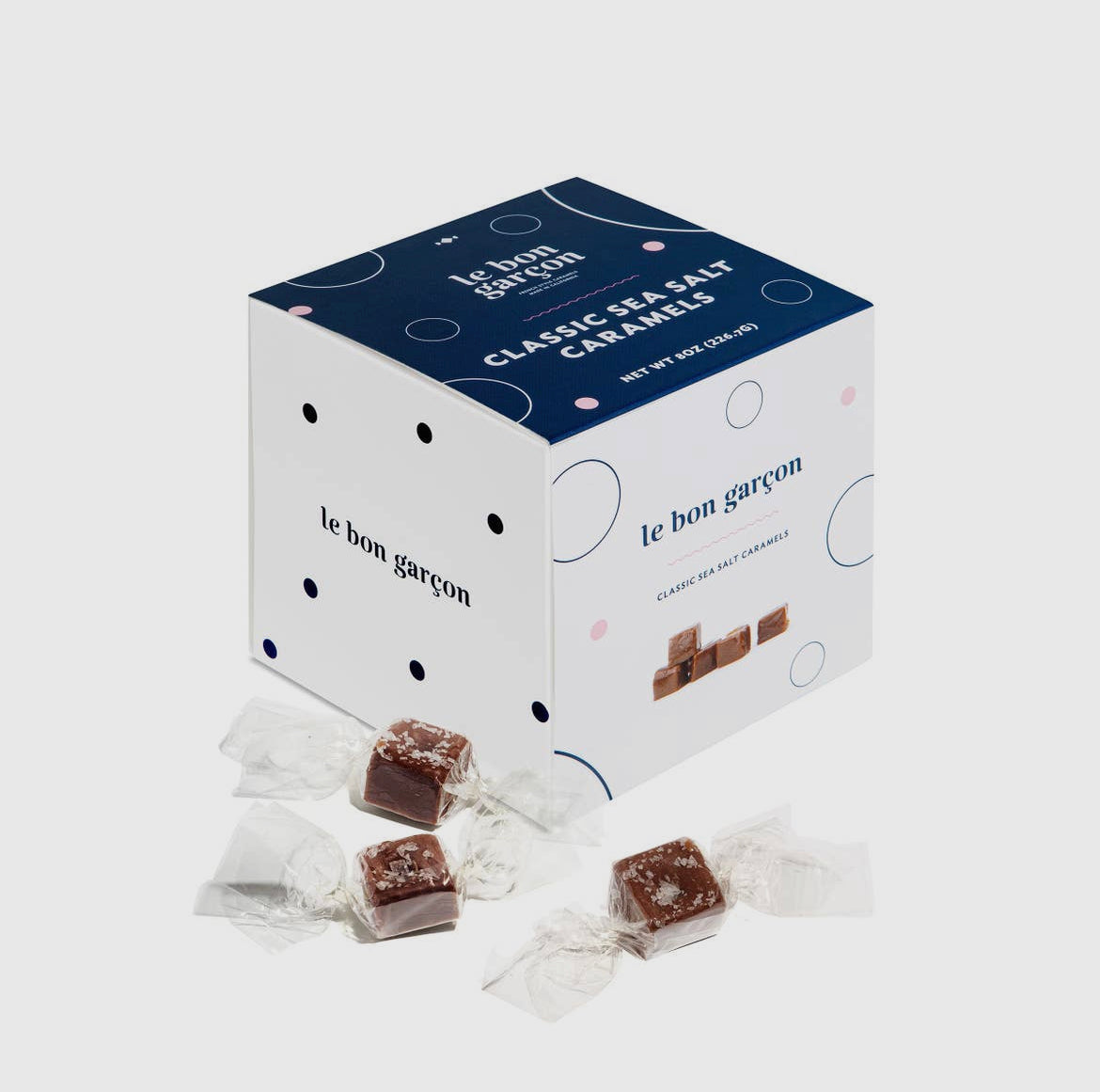 Le Bon Garçon's signature caramel is born from a blend of fresh cream, pale butter and crystalline sugar, then finished with flakes of Maldon sea salt for a satisfying crunch. Seriously, these tender caramels are like nothing you've ever had before.
Made with Clover Organic Cream, Clover Organic Milk, Clover Organic Butter, Maldon Sea Salt
Available in two sizes.
5oz Premium Tin - Approximately 16-18 pieces
10oz Premium Tin - Approximately 33-35 pieces