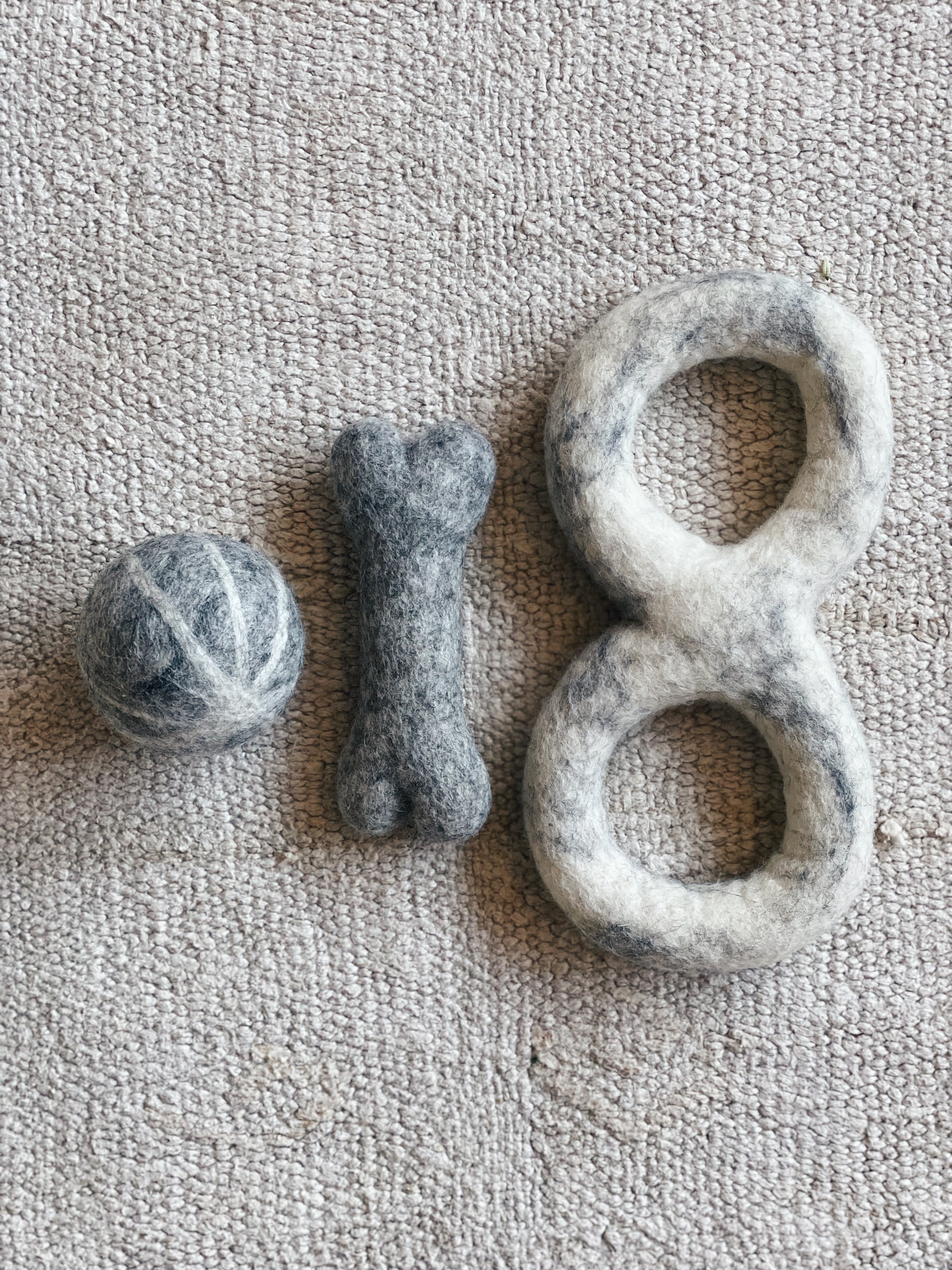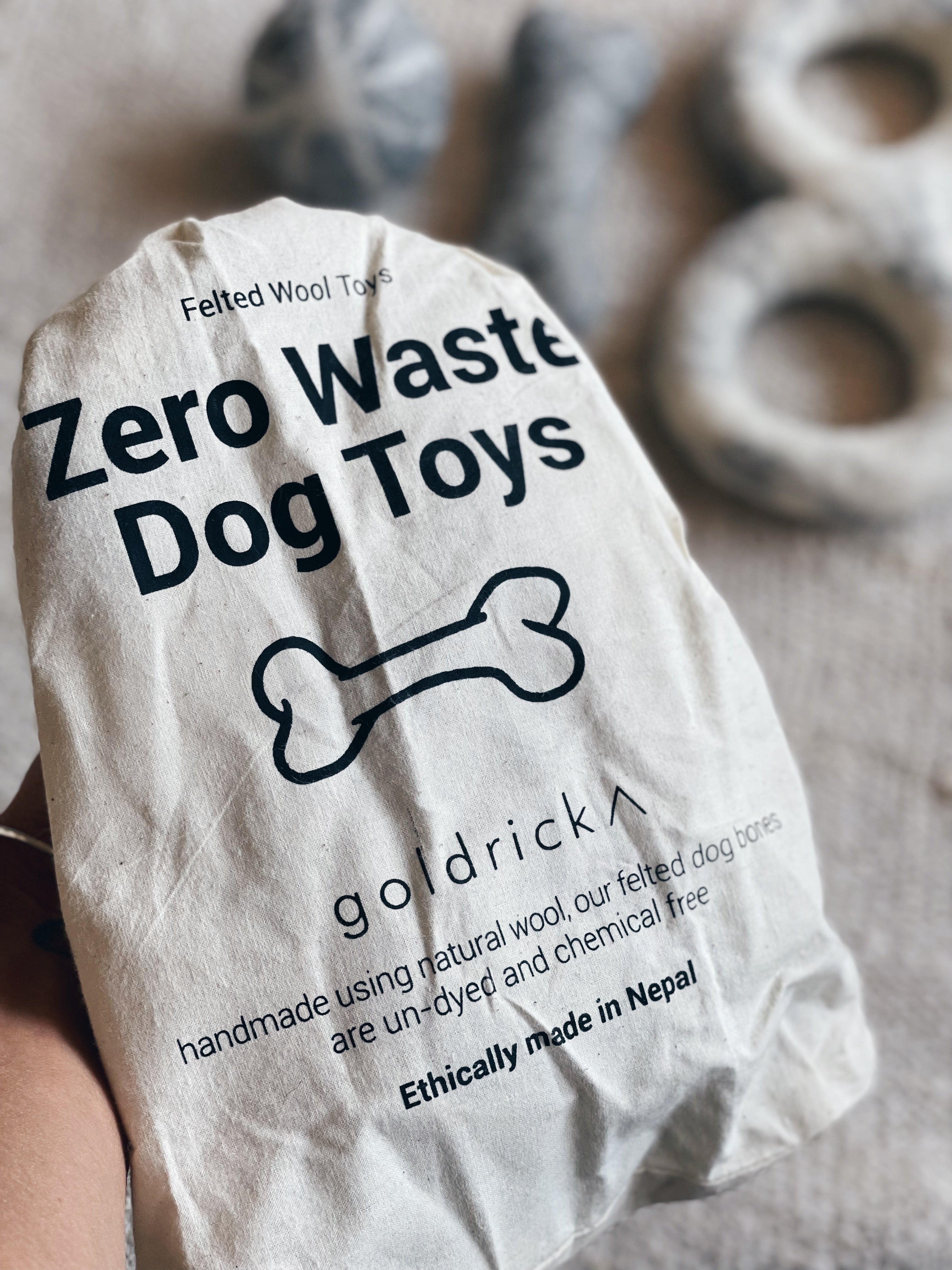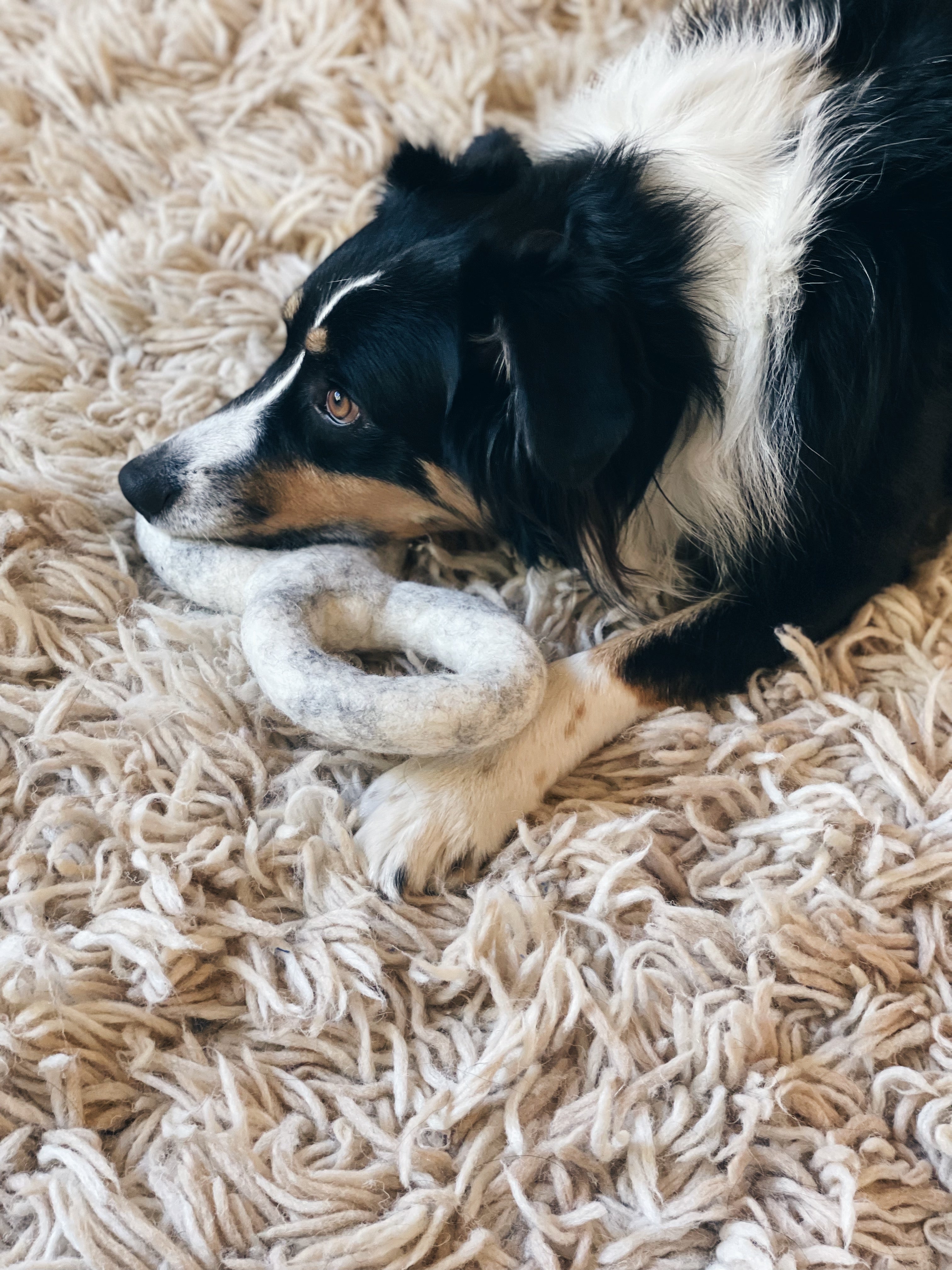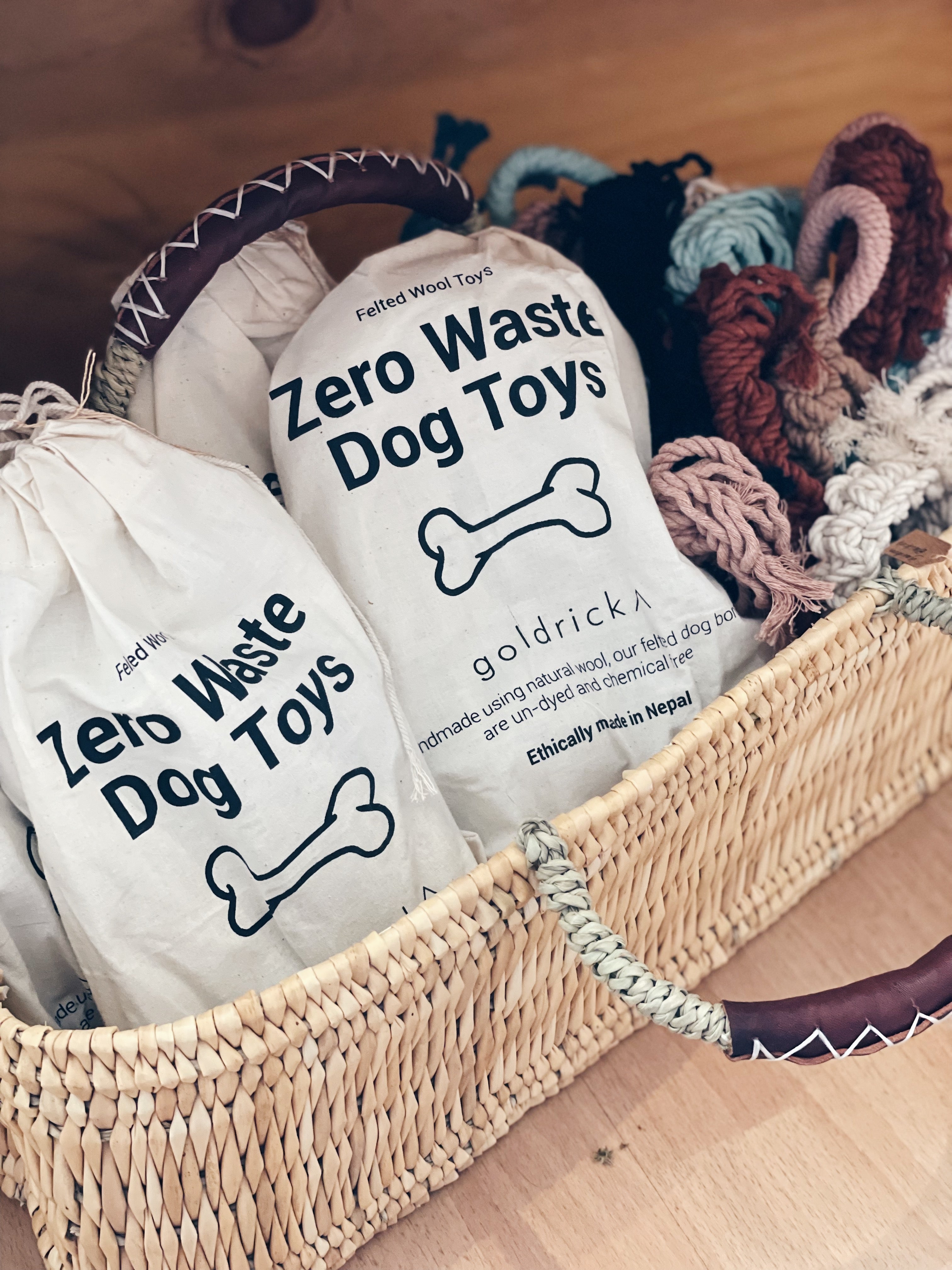 We love these all natural dog toys! Ethically made using pure wool, these felted toys are completely natural containing no toxins. They are excellent at keeping teeth naturally clean and are extremely resilient when played with during supervised play.  Goldrick natural dog toys are a safer option than most other toys, they are totally digestible meaning that if should they be eaten, they will not cause blockages in the gut which can cause discomfort.
Goldrick felted dog toys are... 
- Lovingly made in Nepal from natural wool
- Un-dyed and chemical free
- Excellent at keeping teeth naturally clean
- Long lasting for most dogs.
- Digestable
Set of 3 toys including a reusable natural cotton storage bag.

Fair Trade Commitment: Goldrick Felted Wool Dog Toys are ethically made in Nepal. Every purchase contributes to an educational support program, providing scholarships to underprivileged children from remote parts of Nepal. You can feel good knowing that this purchase has a positive environmental and social impact on communities.