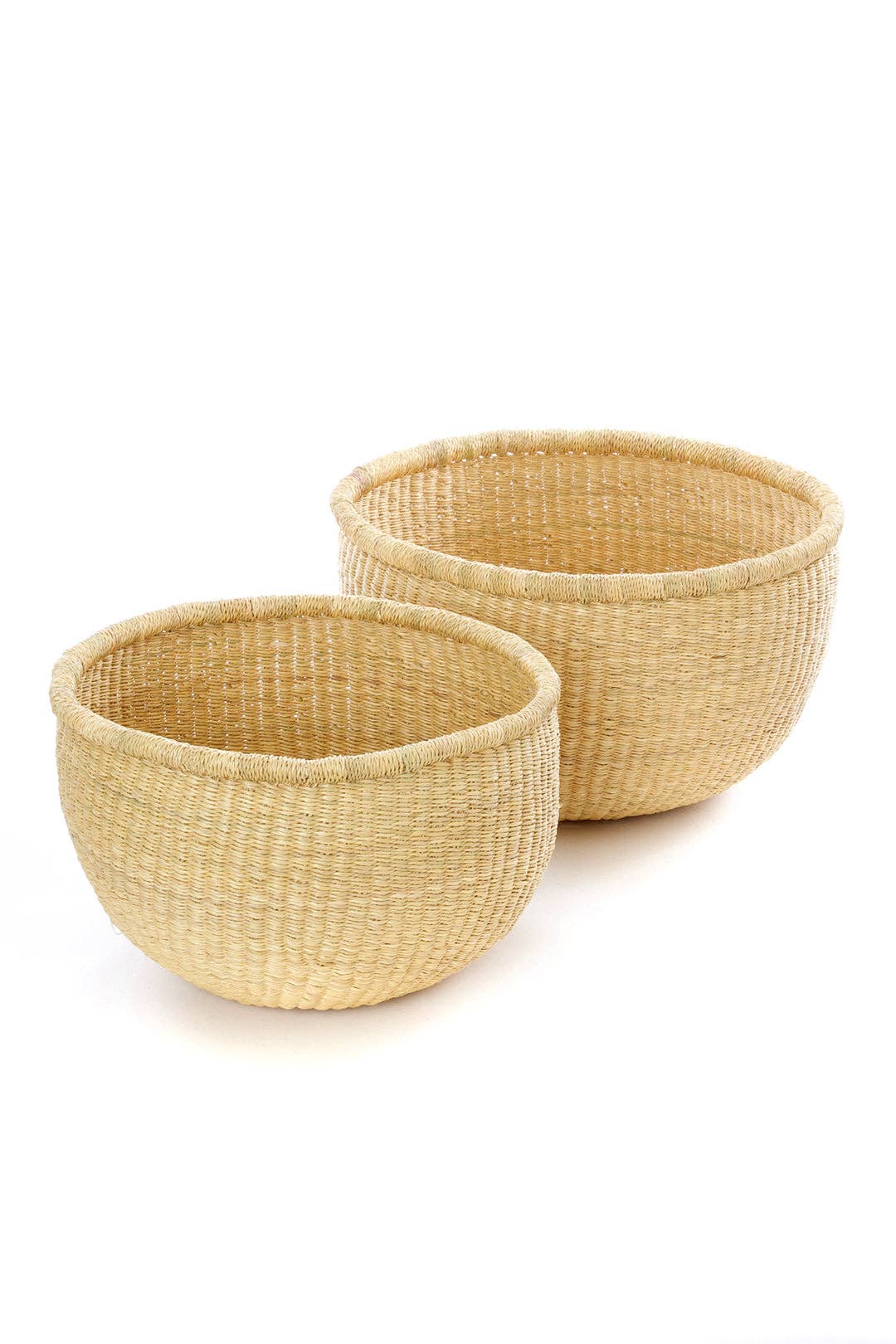 Natural Bolga Bowl Baskets
In Ghana's northern Bolgatanga region, talented basket weavers know exactly what to do to transform a stiff stalk of grass grown in the south into gorgeous baskets loved around the world. These simplified baskets offer the ample round Bolga market basket in a useful handle-free variation.
Because these are handcrafted items, each will vary slightly.
Small: 11-12"L x 11-12"W x 5-6"H
Medium: 12-13"L x 12-13"W x 7-8"H
Crafted from Veta vera grass