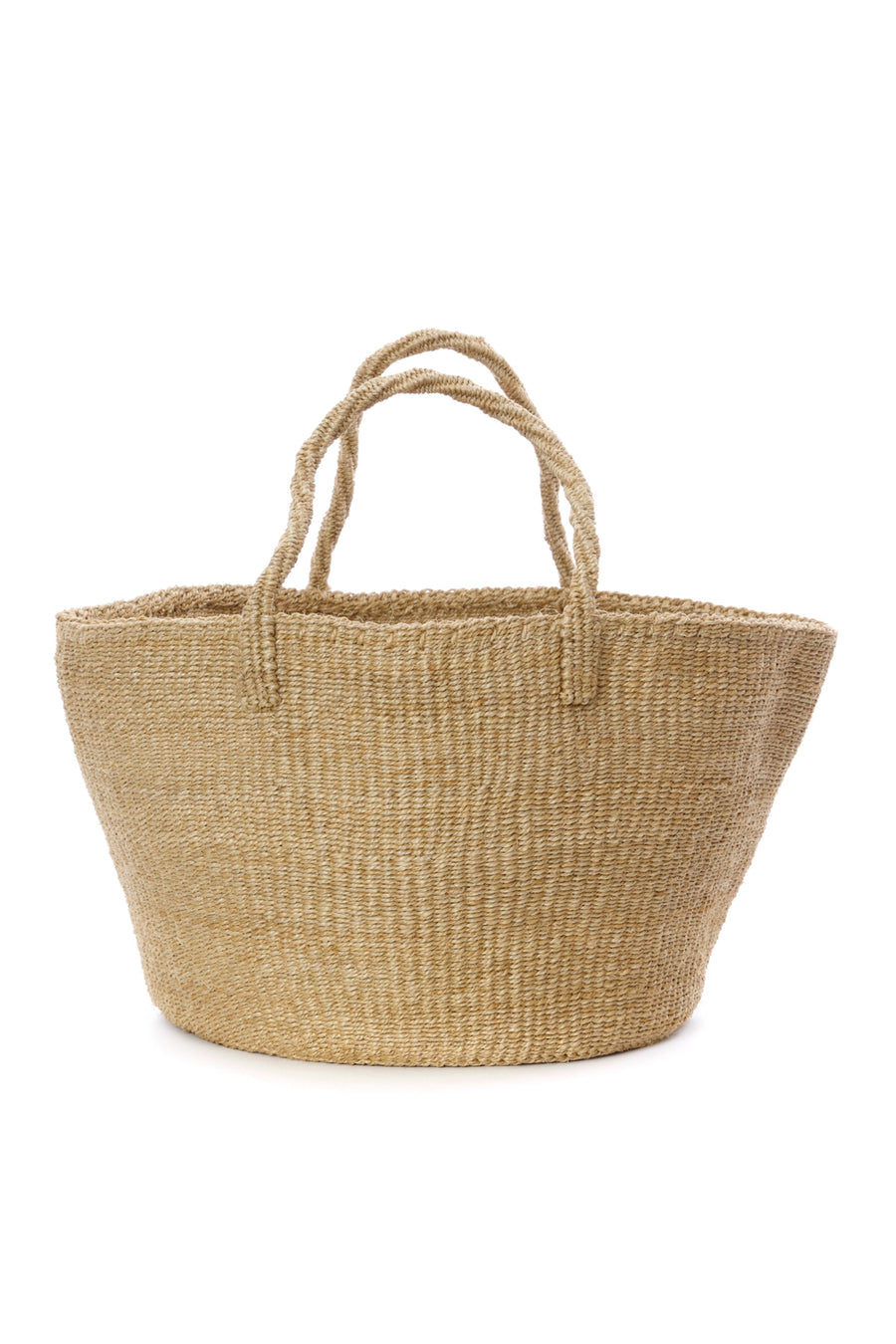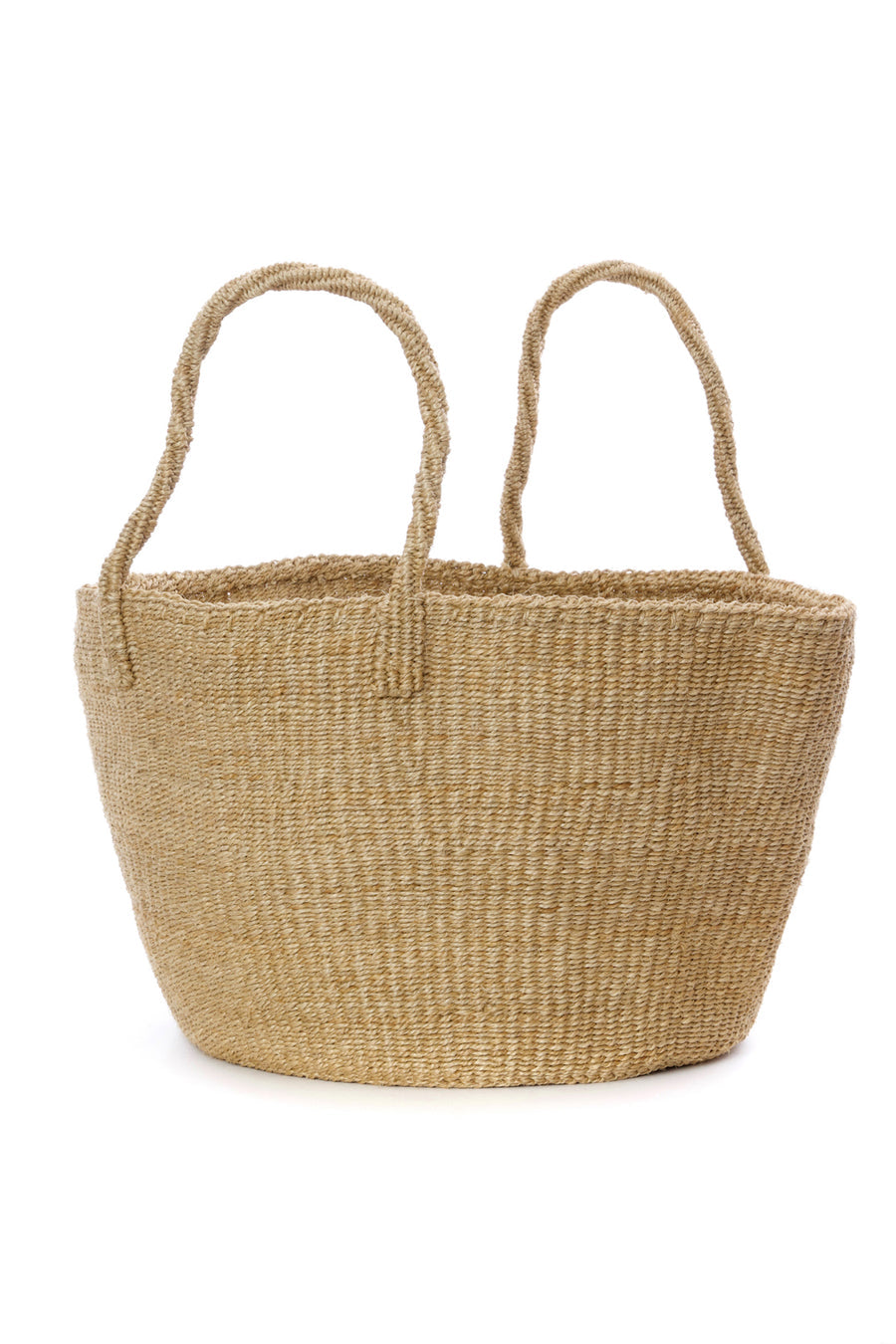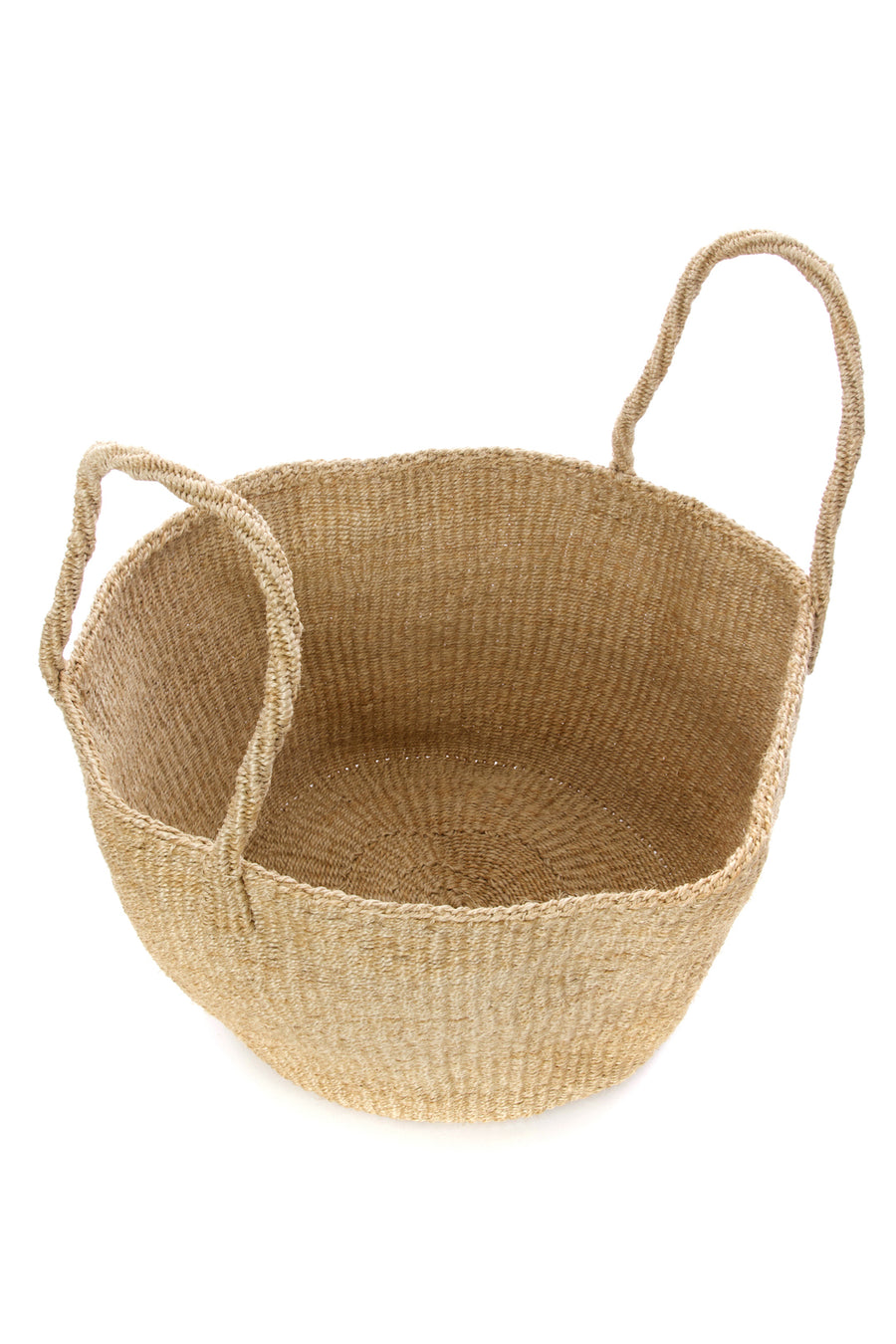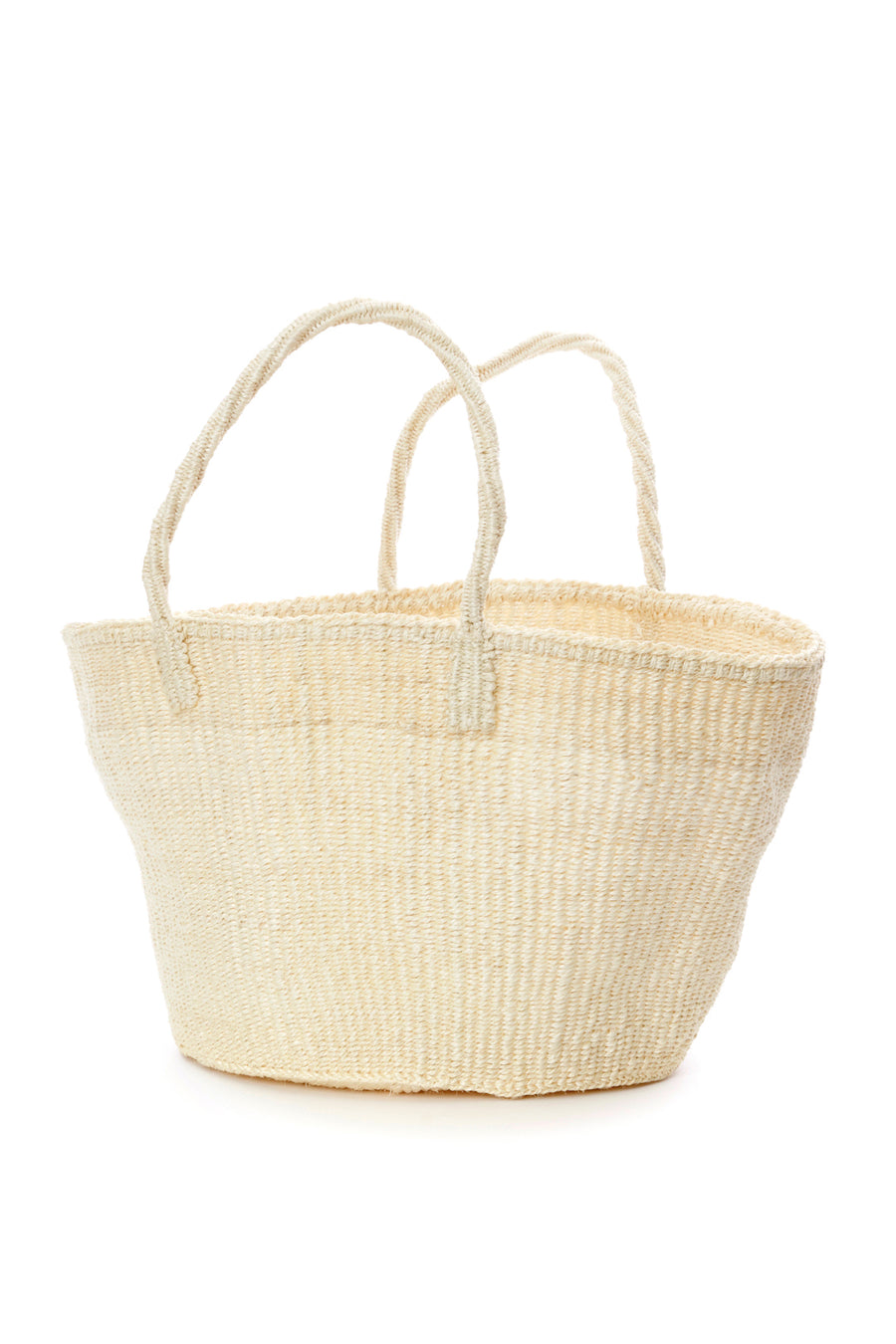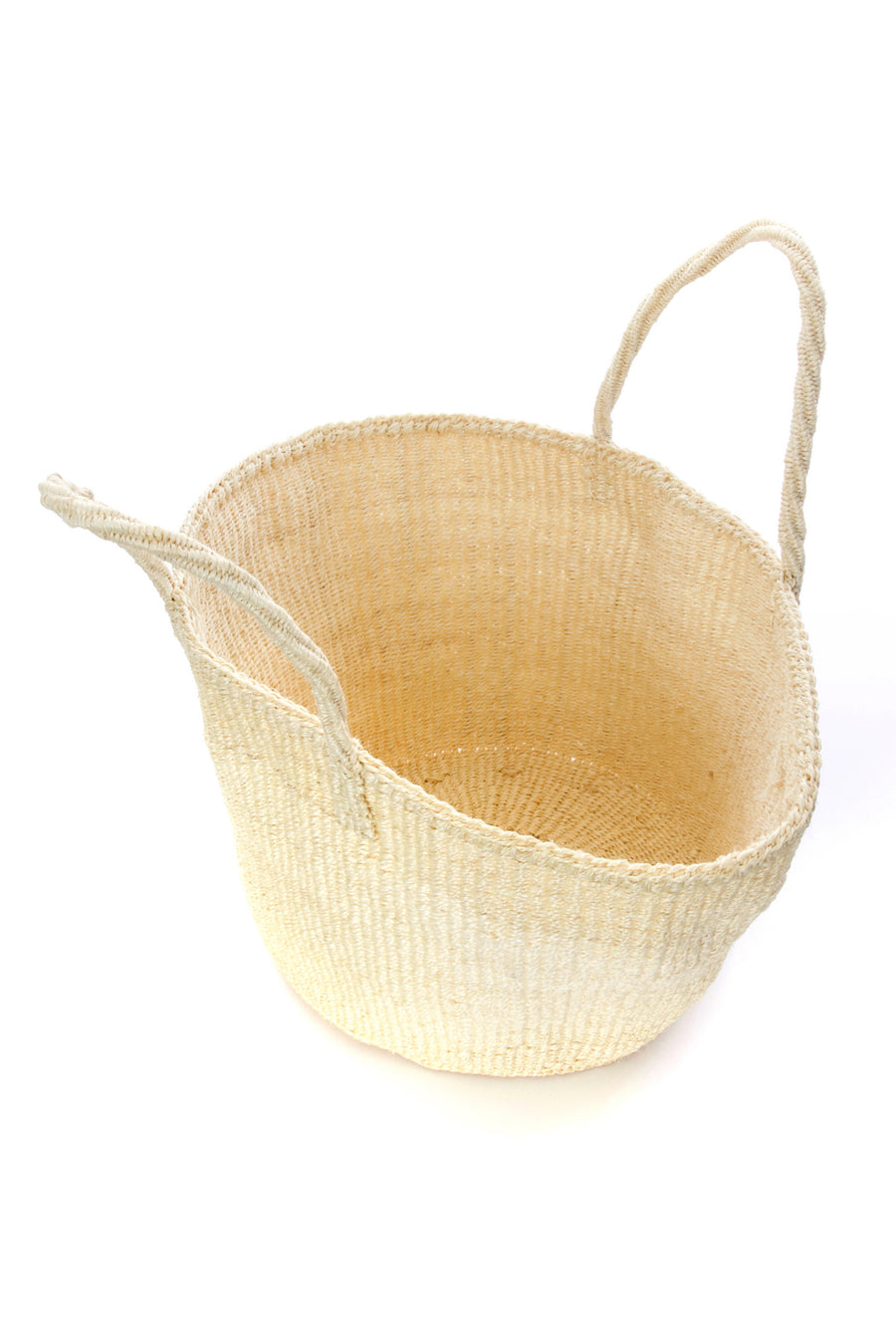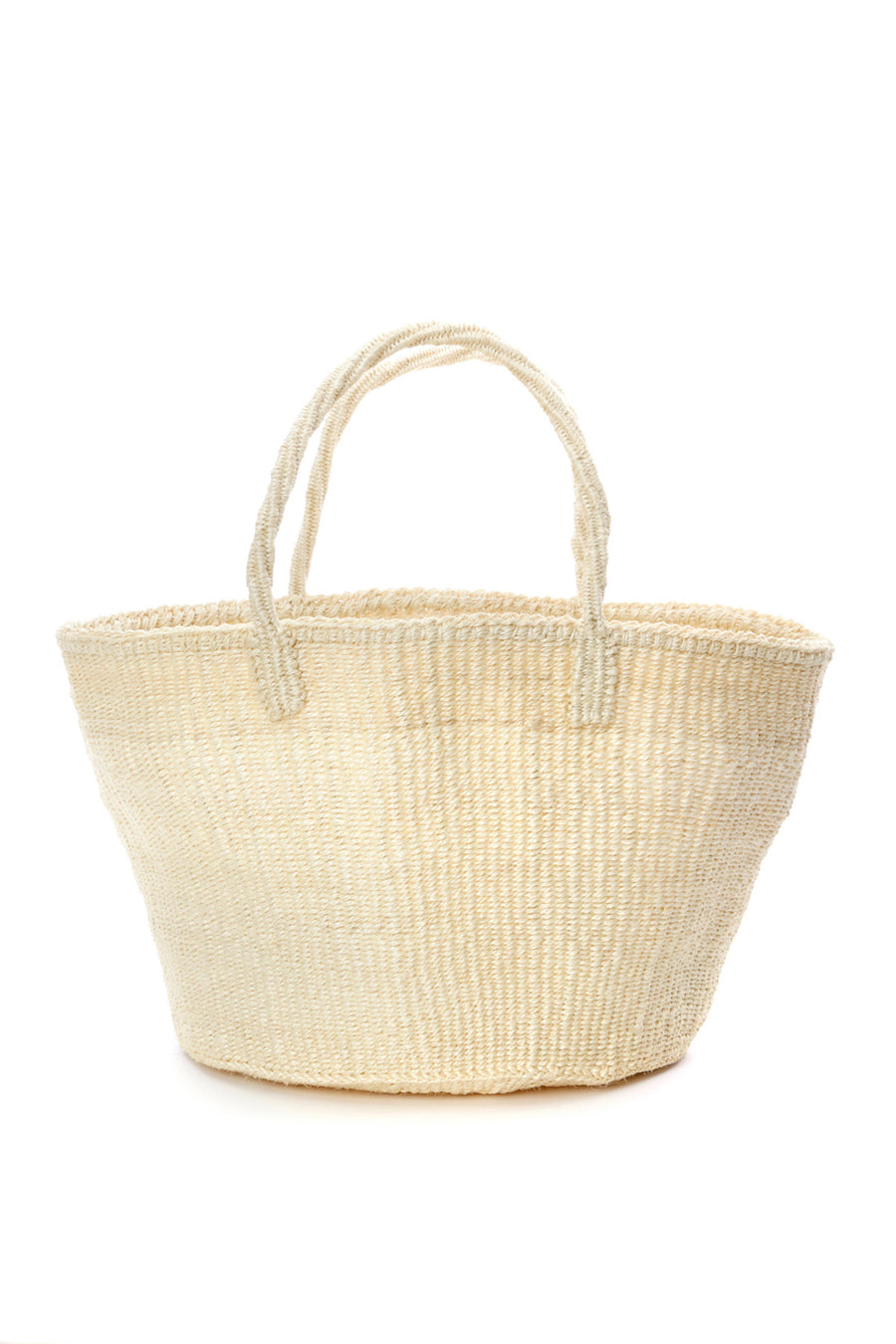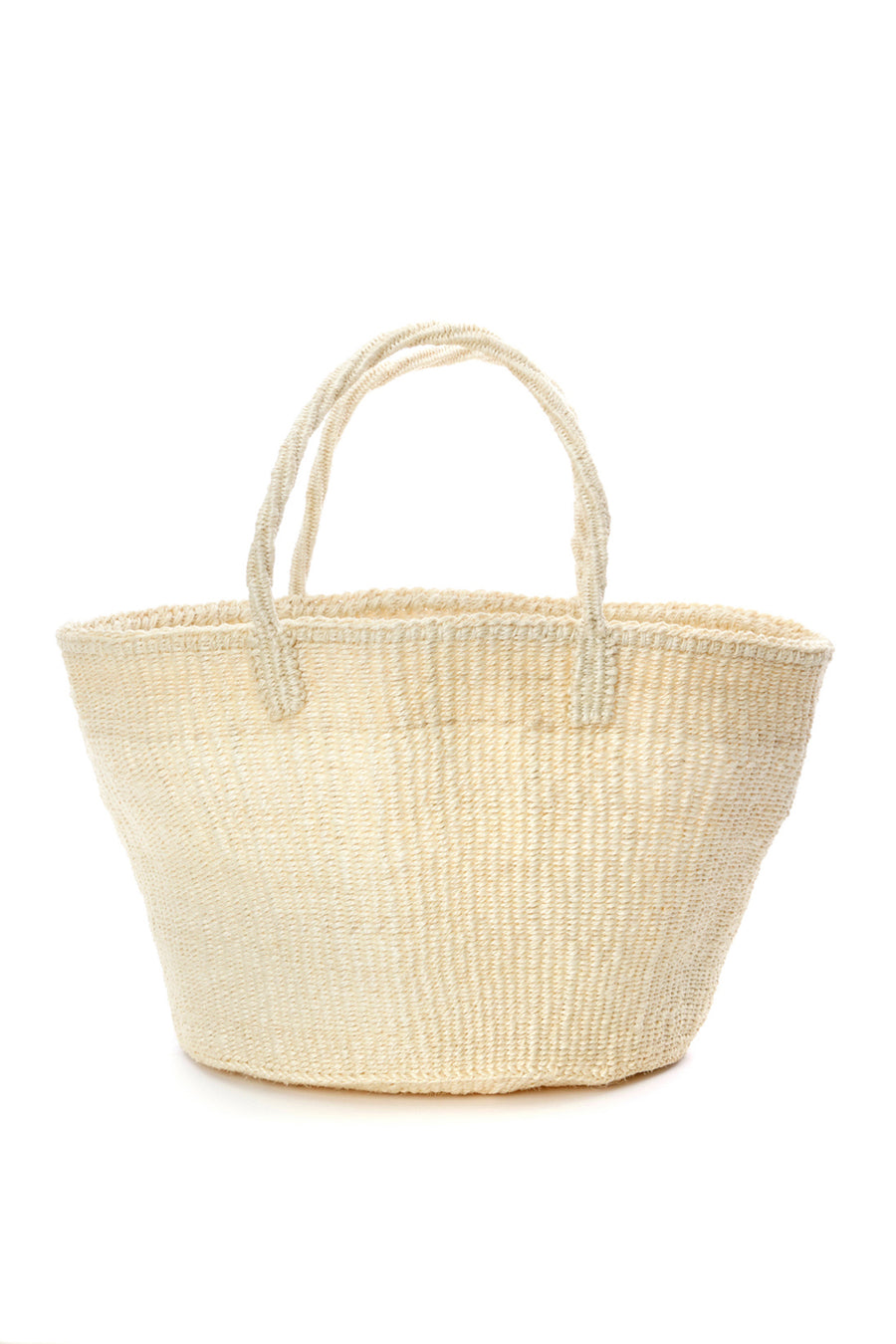 These versatile sisal baskets can be used as storage baskets or carried as a shopper style handbag.  Women in Kenya weave these baskets using strands of sisal naturally dyed to a beautiful tone. Sisal is a natural fiber extracted from an agave plant, so the baskets are coveted for their durability and ability to be re-shaped.  Simply spray the baskets lightly with cold water, shape how desired, and allow to dry.
Available in two colors – Natural and Cream
All natural and eco-friendly.
Ethically handwoven thus each basket is unique.
Approximately 16″L x 16″W x 16.5″H