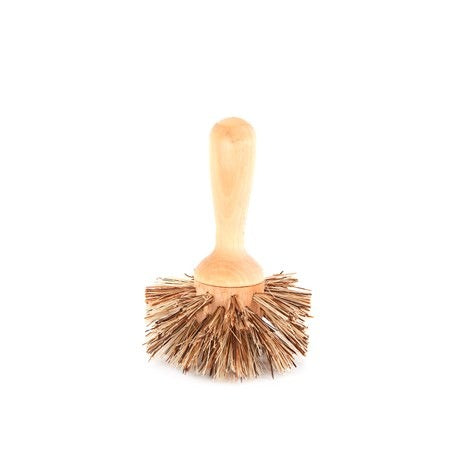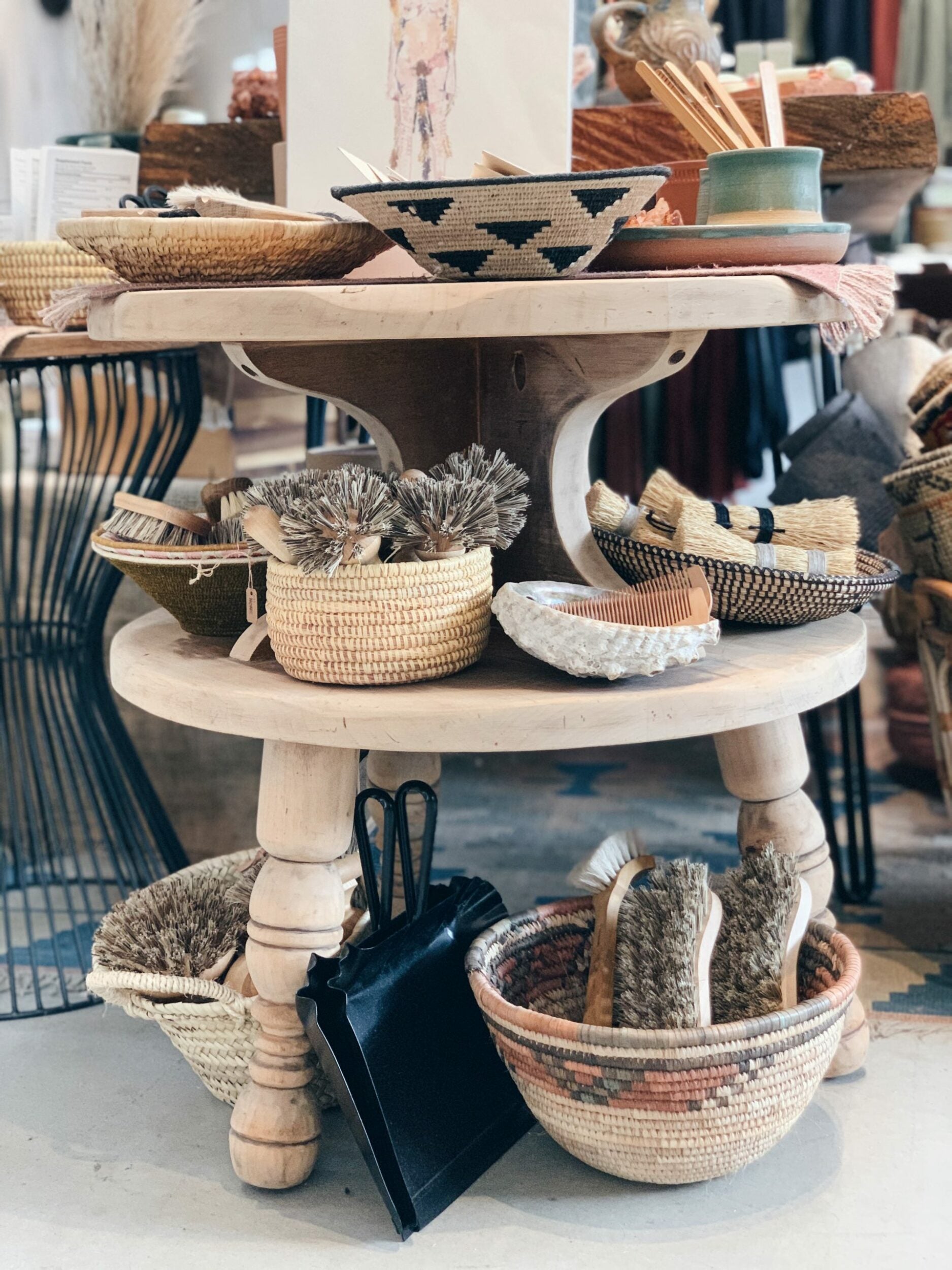 This small round pan brush is perfect for tougher cleaning… Works great on pots, pans, and casseroles. It's also an excellent brush for flower pots.
Made from oil treated birch and union blend (Tampico and Bassine fibers.)
5″ tall with a 3″ diameter
Designed by Iris Hantverk.
Handmade in Sweden by the visually impaired.
**With a little simple care, these brushes will age beautifully.  Allow to dry bristles down between uses, and from time to time oil the wood. We recommend a food grade oil or boiled cold pressed linseed oil. Clean the brushes with natural dish soap and warm water when needed.