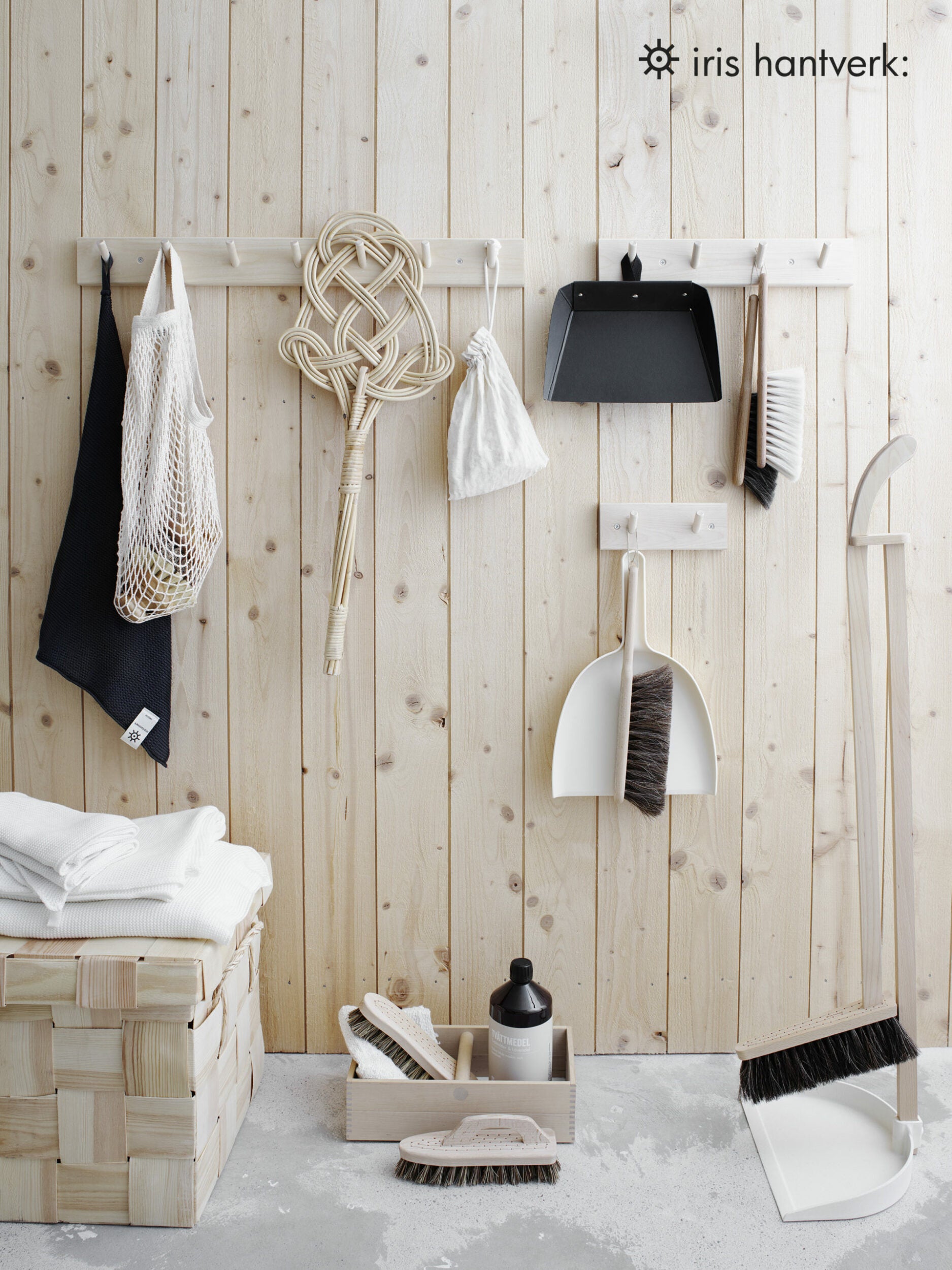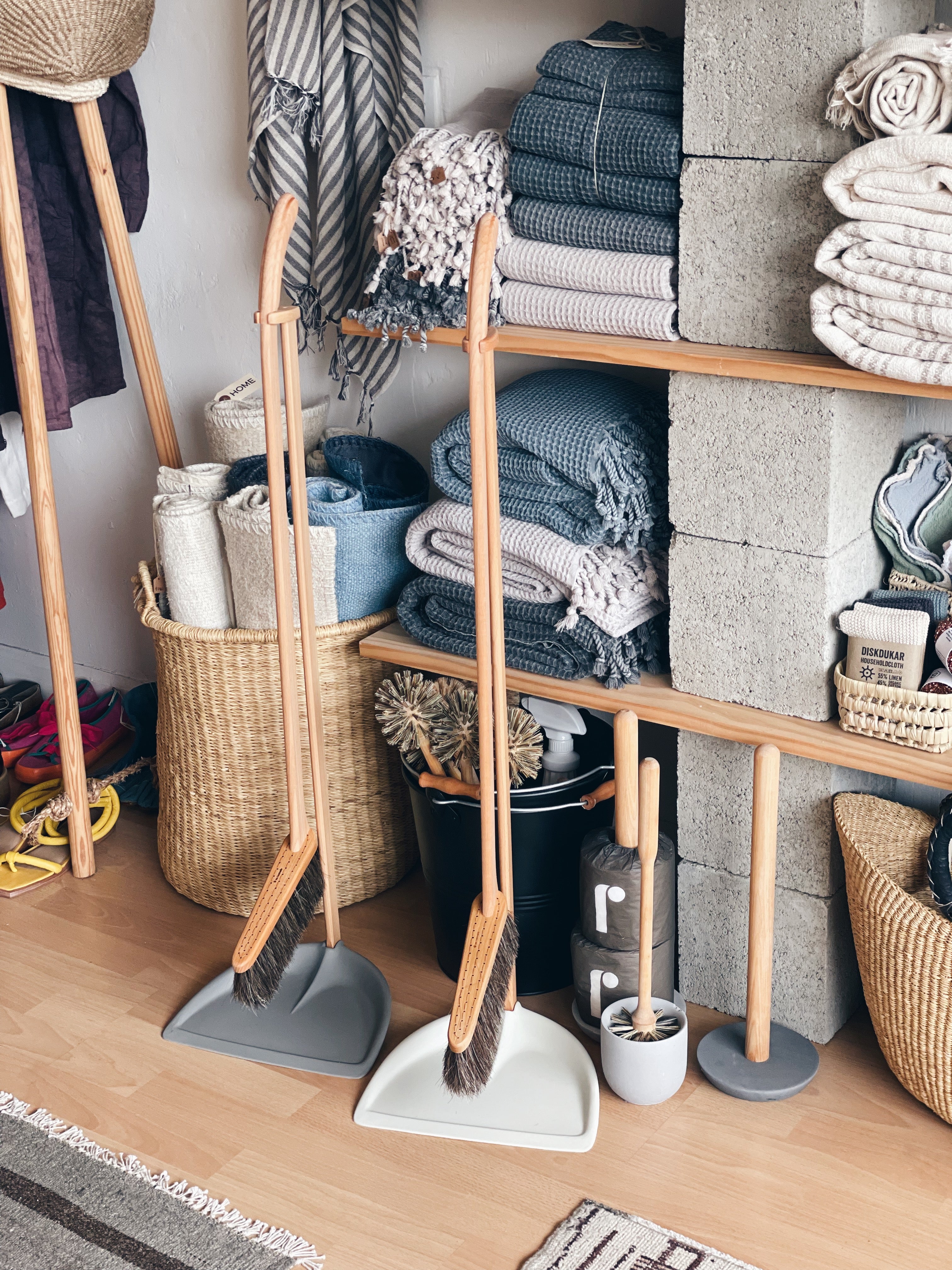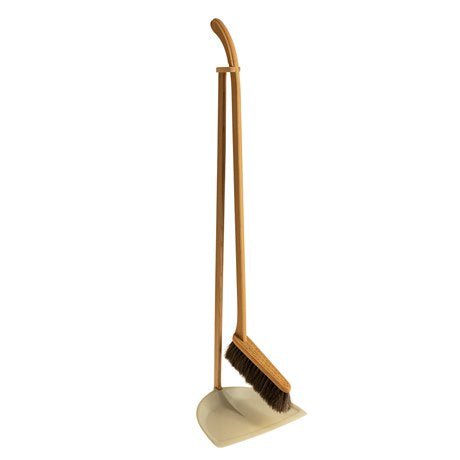 Standing Dustpan & Brush Set
We LOVE this stylish and practical dustpan and brush set. The brush is handmade with bristles of horse hair. Linseed oiled beech wood is used for the handles, while the shovel is made of plastic. The natural bristles effectively sweeps up crumbs, dust, dirt, etc.
The best way to clean the brush is to remove the dust from the brush with your hand or to use an old hairbrush. If the bristles have lost their shape, you can wet them in lukewarm water and reshape whilst damp. Hang the brush to dry. Clean the shovel with a damp cloth.
Materials – Beech wood, horse hair, and grey plastic
Approximately 38″ high x 10.8″ wide x 9″ deep
Designed by Iris Hantverk.
Handmade in Sweden by the visually impaired
Shipping Note: This broom is excluded from free shipping due to being an oversized item.  Shipping will be calculated at check out. If you have any questions, or feel like the rates quoted are incorrect please contact us.