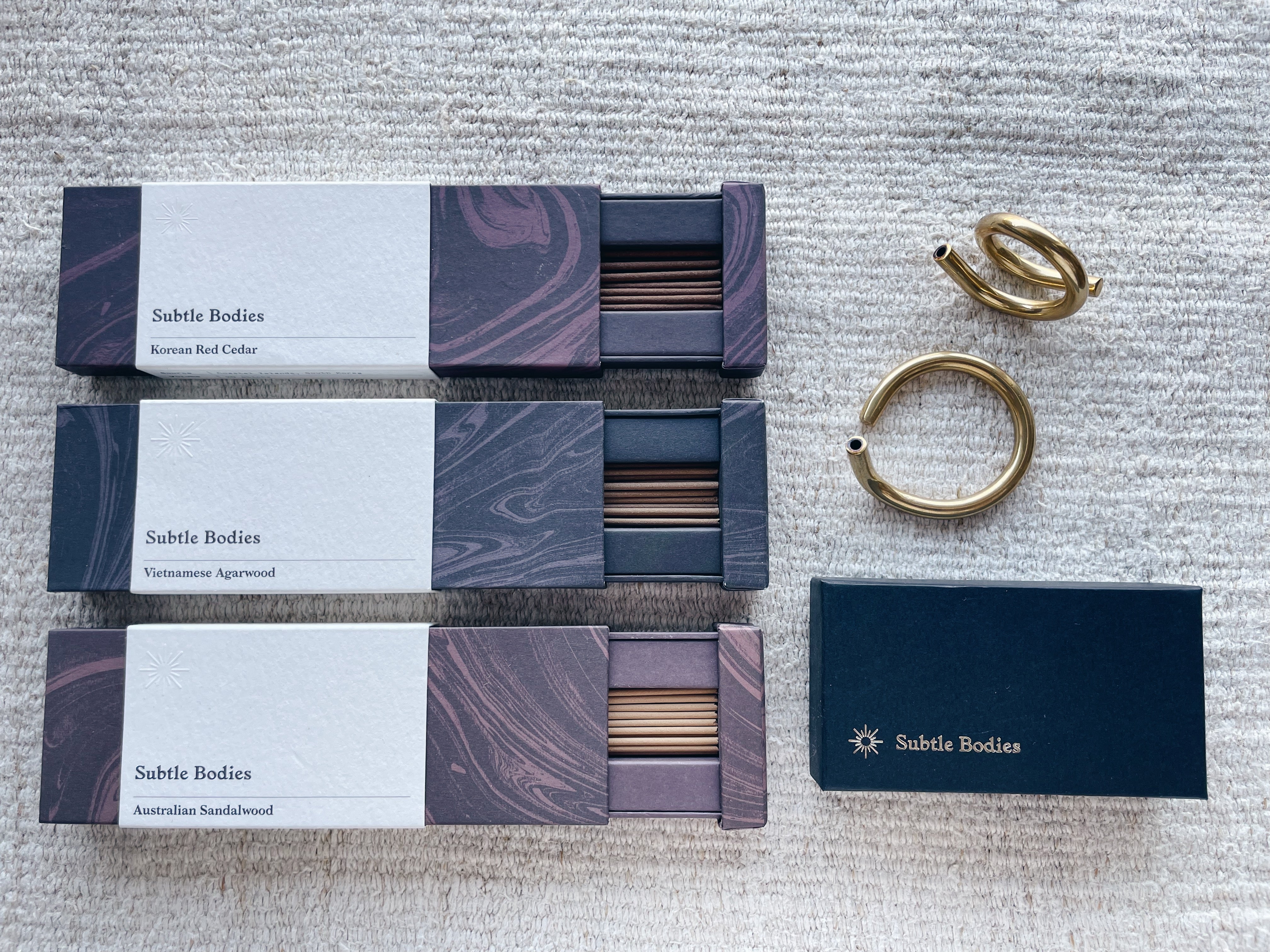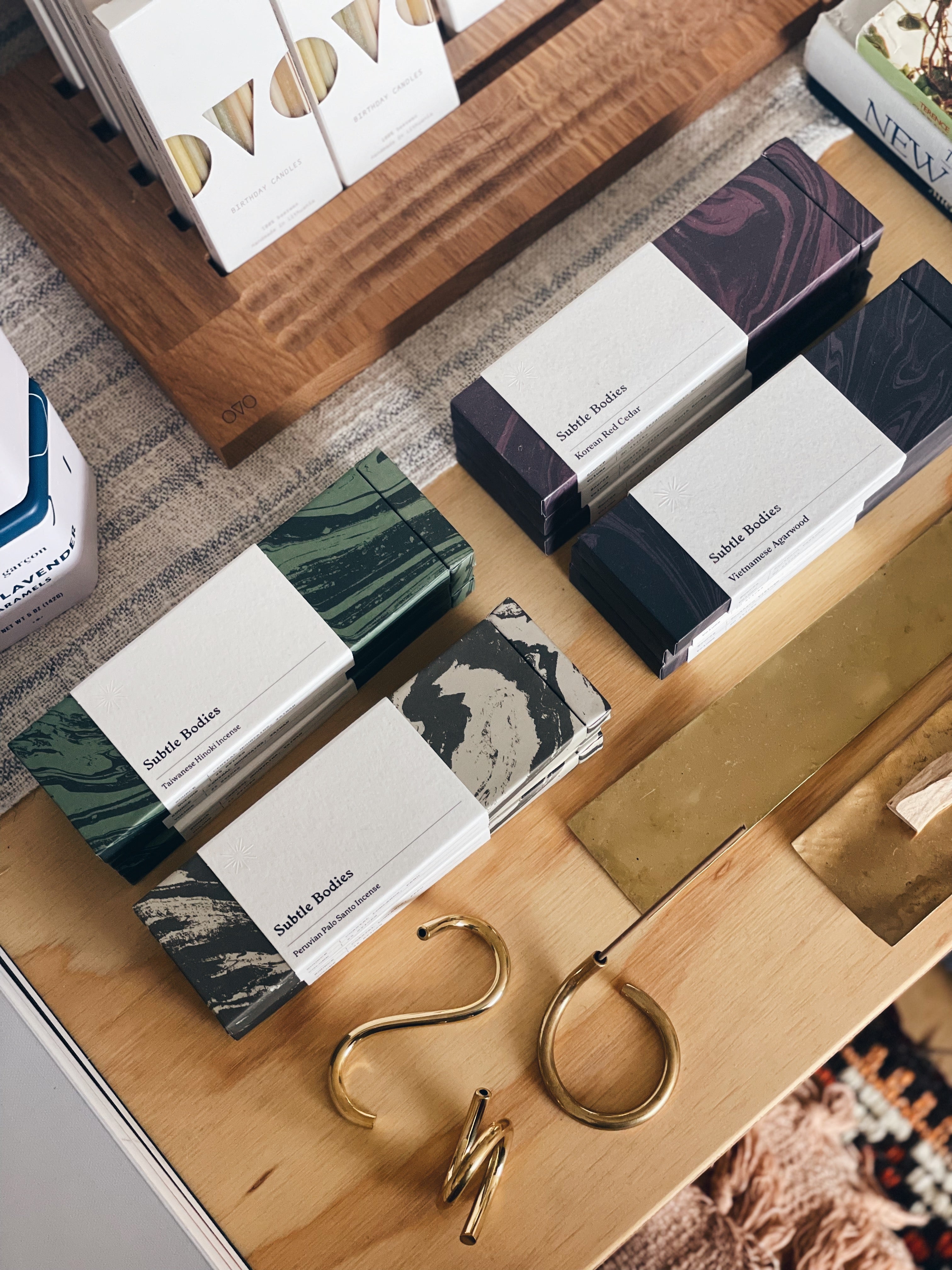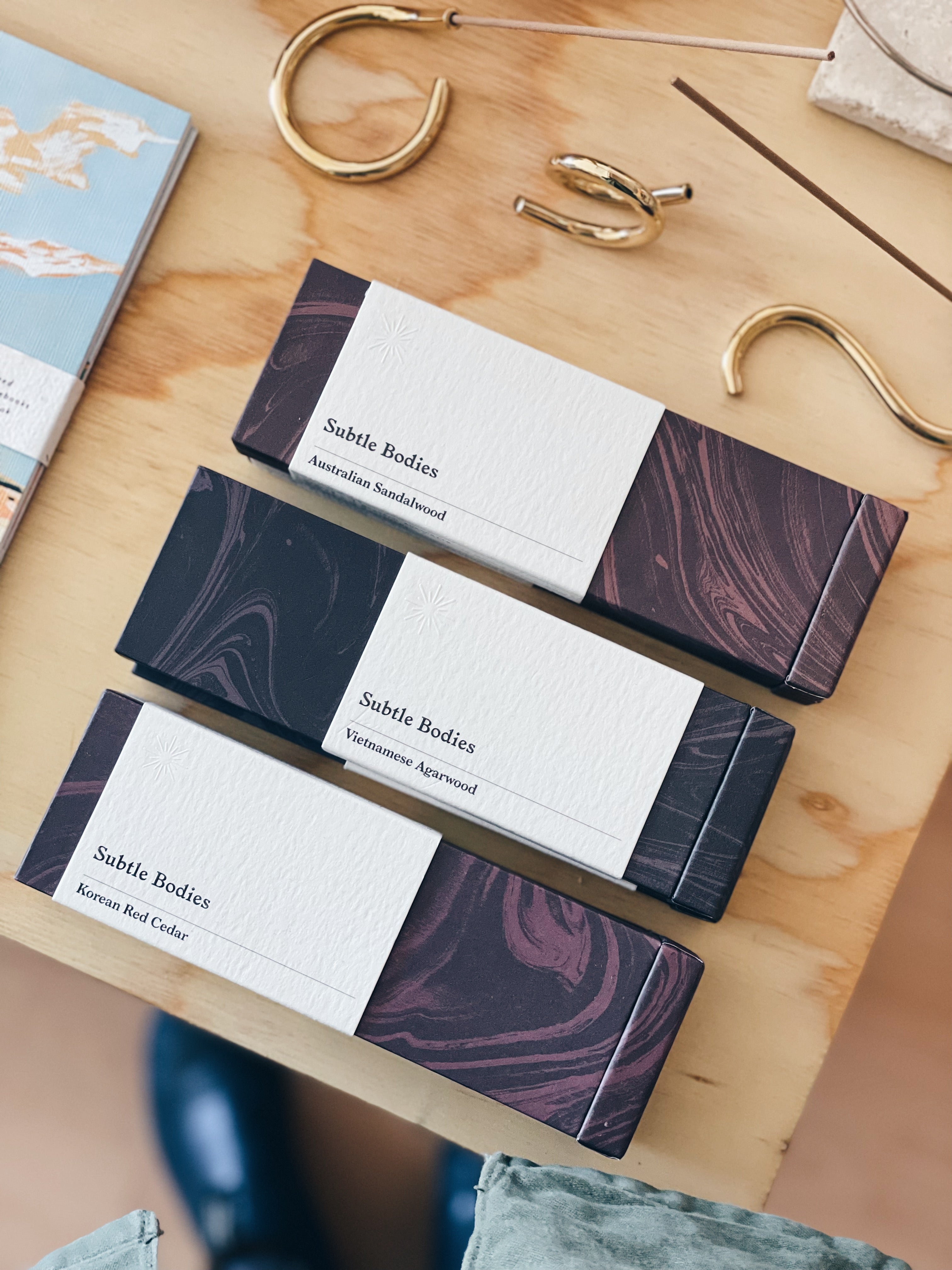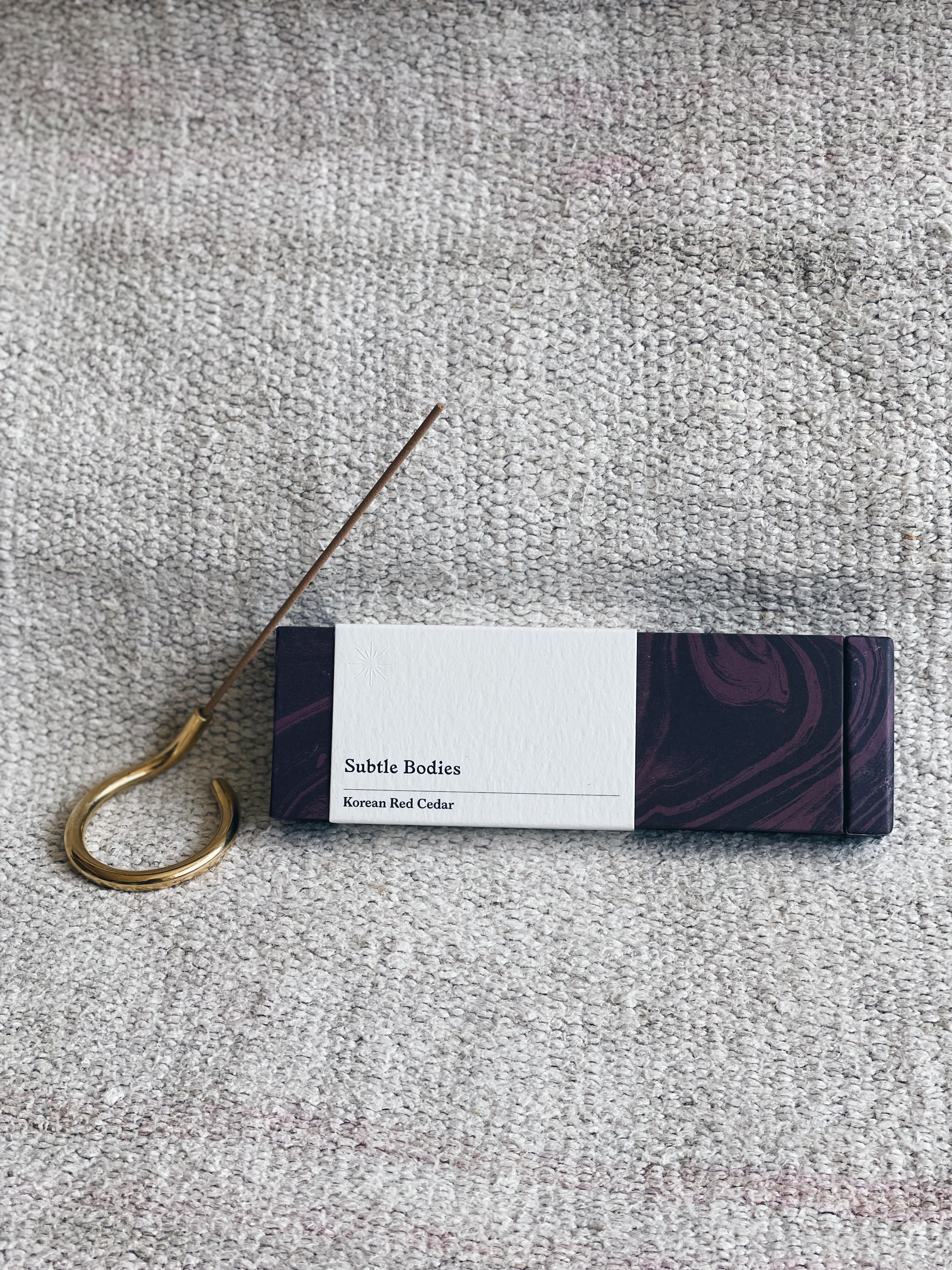 Subtle Bodies Japanese style incense sticks have only two ingredients; the fragrant wood as their name suggests and a natural binding agent from either Machilus thunbergii (tabu-no-ki tree) or Litsea glutinosa (brown beech tree). As each incense stick uses a different raw wood, variations between them are clearly apparent - not only in the scent but also the physical appearance and texture. Subtle Bodies incense is not made with any generic base wood, perfume, oil, added color, or bamboo sticks.
Each of Subtle Bodies' incense varieties are sourced from independent manufacturers worldwide, individually selected for the quality of their incense as well as their connection to proper forestry practice. All have a lasting connection with the plantations that grow the trees and a fascination with the type of wood they choose to work with. The resulting product is a traditional, pure ingredient incense of exceptional quality - smokey, natural and raw. 
Available in five aromas...
Peruvian Palo Santo - A sweet and woody aroma, the scent of Palo Santo has notes of citrus, pine, and mint, with a hint of sweetness. Palo Santo is grounding and uplifting.  It is used for meditation and spiritual practices as it has cleansing and healing properties.
Taiwanese Hinoki - Taiwanese Hinoki is a type of cypress tree that is native to Taiwan. The wood from this tree is highly valued for its aroma, which is both woody and citrusy with a hint of spice. Hinoki is calming and relaxing, with a subtle sweetness that lingers in the air. It is often used in aromatherapy and meditation practices for its grounding and centering qualities. It also makes an excellent insect repellent.
Australian Sandalwood - A sweet and fragrant scent which is clear and intoxicating. Sandalwood is perfect for enlivening a space whilst promoting an uplifting sense of calm.
Vietnamese Agarwood - An aromatic, spicy scent which is ethereal and stimulating. Agarwood is perfect for transforming a space whilst promoting alertness and awareness.
Korean Red Cedar - A woody, resinous scent which is redolent and calming. Red Cedar is perfect for grounding space whilst promoting relaxation and an air of comfort. 
All Subtle Bodies incense sticks are pure wood products with no added perfume or fragrance. Each burns with a heavy, yet delicately scented smoke trail.