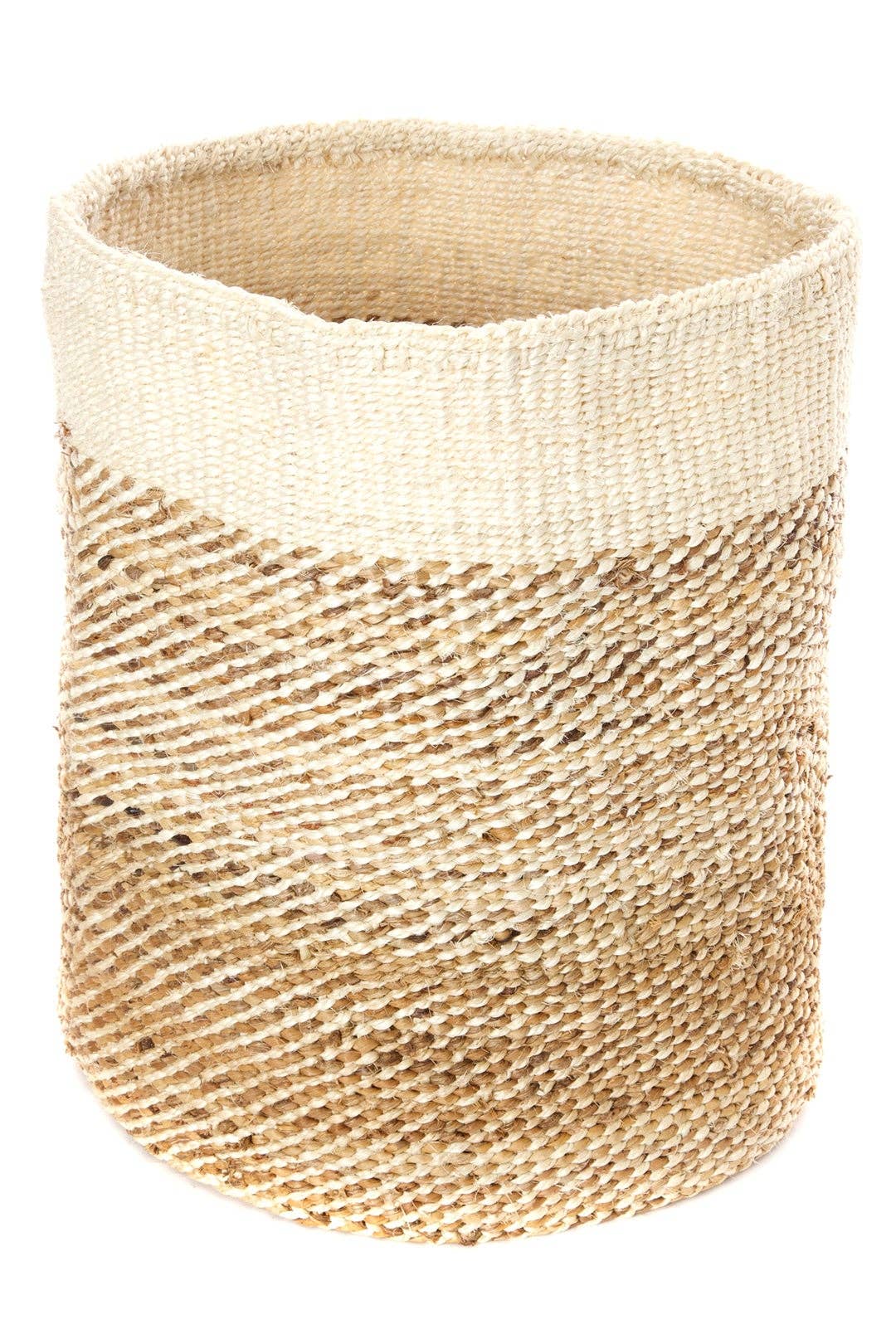 Tall Natural Sisal and Banana Fiber Twill Bin Basket
This useful tall basket is hand woven from sisal and banana fiber by talented women in rural Kenya. Sisal grows well in the semi-arid climate of eastern Kenya, and its spiky leaves contain long fibers that can be extracted for weaving. Sisal baskets can be easily wet with cold water and re-shaped.
Sold singly.
Because this is a handcrafted item, each will vary slightly.
Dimensions: 10"L x 10"W x 13"H
Crafted from: Sisal fiber, banana fiber