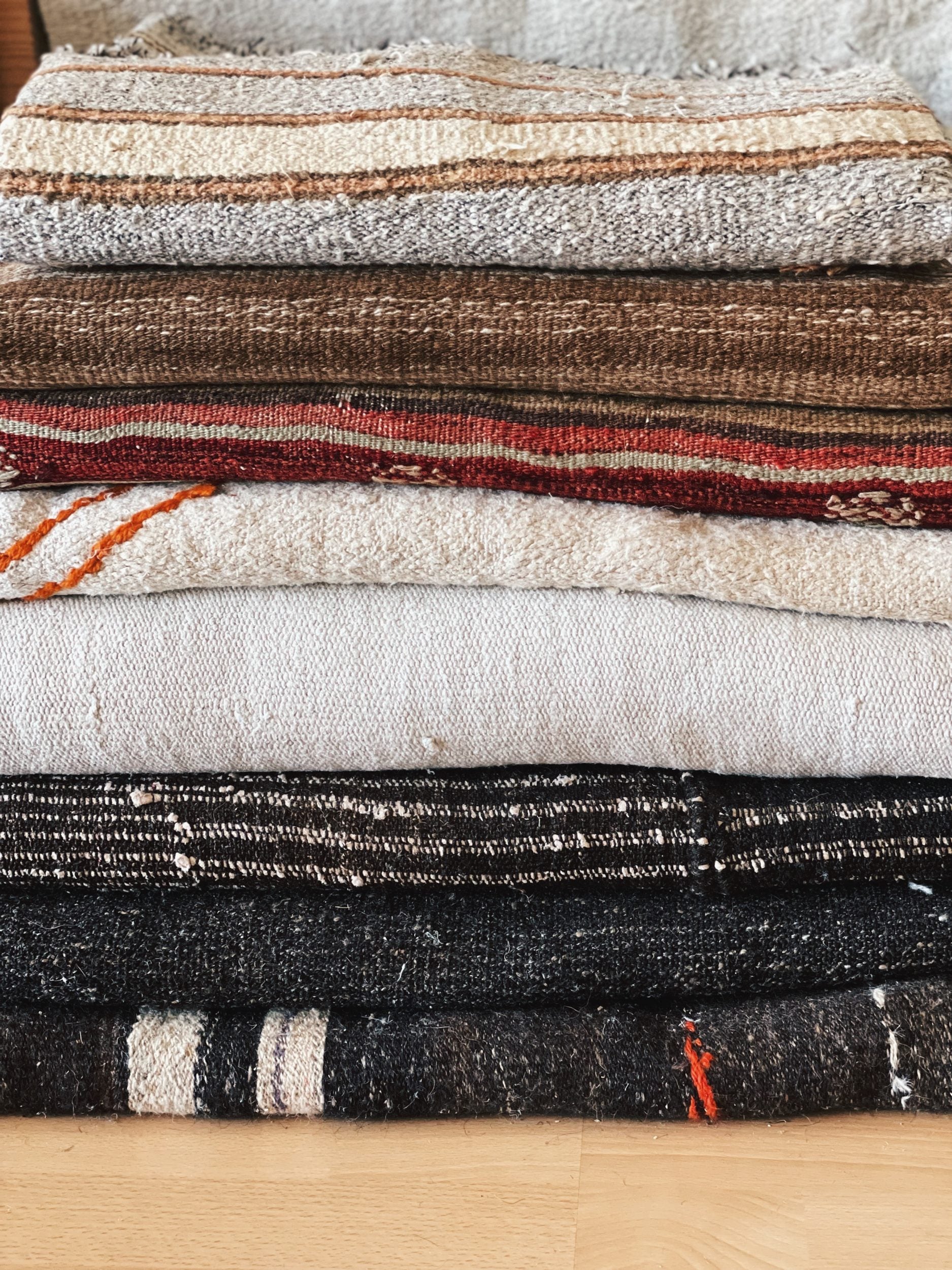 No. 1035 Vintage Goat Hair Kilim 5' x 12'
Vintage goat hair kilim handwoven in Turkey.
Goat hair rugs have a "scratchy" feeling, and are very durable.  They're perfect for high traffic areas such as entryways or under dining room tables.
Approximately 60+ years old.
Excellent vintage condition.
100% Goat Hair.
Approximately 5′ x 12′